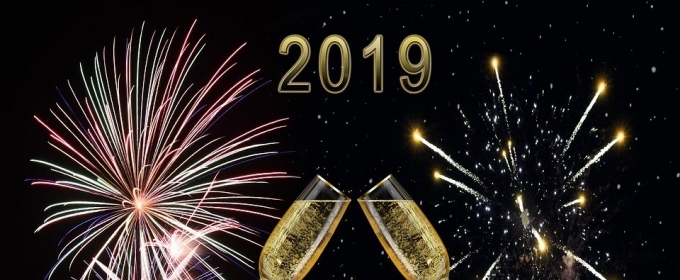 Click Here for More Articles on 9 for 2019
BWW Feature: 9 SHOWS IN RUSSIA TO LOOK FORWARD TO IN 2019
2019 has been announced as the Theatre Year in Russia. Will it be great? What are the shows that you don't want to miss? Here are 9 musicals and plays, which I expect to be interesting. And they are going to premiere this year in Russia!
1. Miss Saigon - Saint Petersburg State Musical Comedy Theatre. A legendary musical that takes place during the Vietnam War will be directed by Cornelius Baltus. He is best-known in Russia for the production of a musical Tanz Der Vampire. Russian Miss Saigon raises many questions, and the biggest one is - who is going to play Kim? The answer to it will be found this fall.
Photo courtesy of Cameron Mackintosh Ltd. US Tour production
2. Chess - Moscow Broadway. Another Broadway classic steps its foot on the Russian stage this May. The music is written by Benny Andersson and Björn Ulvaeus from ABBA and lyrics are written by Tim Rice. Russia has seen both Mamma Mia! and Jesus Christ Superstar (and etc.) - now we get a chance to explore more from their creators!
Photo courtesy of official Twitter of the West End revival
3. Stilyagi - The State Theatre of Nations. A musical, based on an eponymous film, is all about "the spirit of the 50s" in Moscow. The film is one of the few Russian musicals that became popular in recent years. The stage version is directed by Alexey Frandetti who has also worked on Evita and Sweeney Todd and casting for the show lasted almost 6 months. It takes some tedious work for a director to choose from 2500 candidates and for actors to learn how to play musical instruments. Stilyagi will premiere on 21st of February.
Photo courtesy of theatre's official Facebook. Rehearsals
4. Pinocchio - Electrotheatre Stanislavsky. This play is probably one of the biggest Electrotheatre's productions this year. Almost the entire crew is involved and it is going to contain 5 parts, which will be shown in June and July 2019. The leading part will be shared between two actresses: Svetlana Naidyonova and Maria Belyaeva.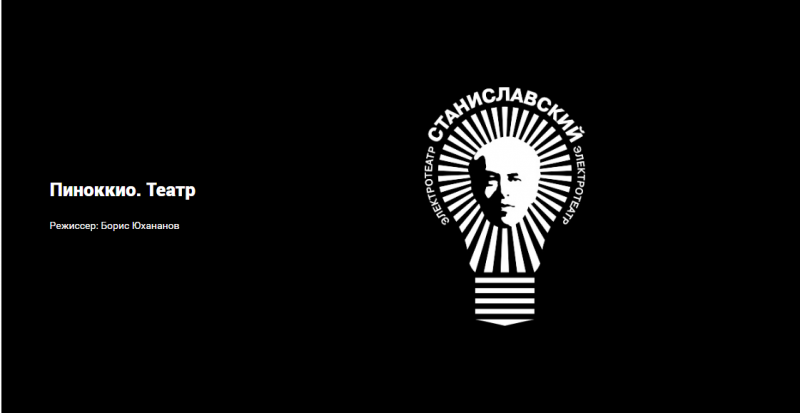 Photo courtesy of theatre's official website
5. The Hard Problem - Russian Academical Youth Theater. The latest work of Tom Stoppard is going to be the 40th play directed by art director Alexey Borodin at the theatre. Stoppard himself attended rehearsals - we'll see how it goes on 7th of February.
Photo courtesy of theatre's official website. Rehearsals
6. Flight - Moscow Art Theatre. Yet again another piece directed by a theatre's art director. This time it is Sergey Zhenovach, a winner of numerous awards, such as Golden Mask and International Stanislavsky Prize. Mikhail Bulgakov's play was written specifically for this theatre almost 100 years ago but was banned later. Flight is finally returning to its home this year.
Photo courtesy of Mikhail Bulgakov's museum website
7. The Knight of the Burning Pestle - Moscow Pushkin Drama Theatre. A comedy, written by Francis Beaumont in 1613, is an international collaboration between Pushkin Drama Theatre and English company Cheek by Jowl. It is going to premiere first in Paris. I'm very interested to see how it turns out - the play was breaking the fourth wall centuries ago! The opening night in Moscow is set on 13th of March.
Photo courtesy of Galina Fesenko. Rehearsals
8. The Effect of Hoffmann - Taganka Theatre. Based on the life of E. T. A. Hoffmann, the author of The Nutcracker and the Mouse King, the play is promised to bring along a miraculous and mysterious atmosphere. The play premieres on 27th of January.
Photo courtesy of theatre's official website
9. Hangmen - Gogol Center. Martin McDonagh's play about the abolition of the death penalty in the UK is going to be adapted to Russian by Kirill Serebrennikov who is now under house arrest. The play has won numerous awards, as well as Laurence Olivier Awards for the best play - let's see how Gogol Center's version is going to surprise us.
Photo courtesy of theatre's official website. Kirill Serebrennikov
Bonus show: Titanic - Moscow Palace of Youth. Although, not of a Russian origin and not produced with Russian actors and language, a 1997 Tony Award winner is definitely a must-see in this season, as we do not always get a chance to watch a Broadway production in the English language live. The musical will be on tour in Moscow for 6 days from the 27th of August to the 1st of September.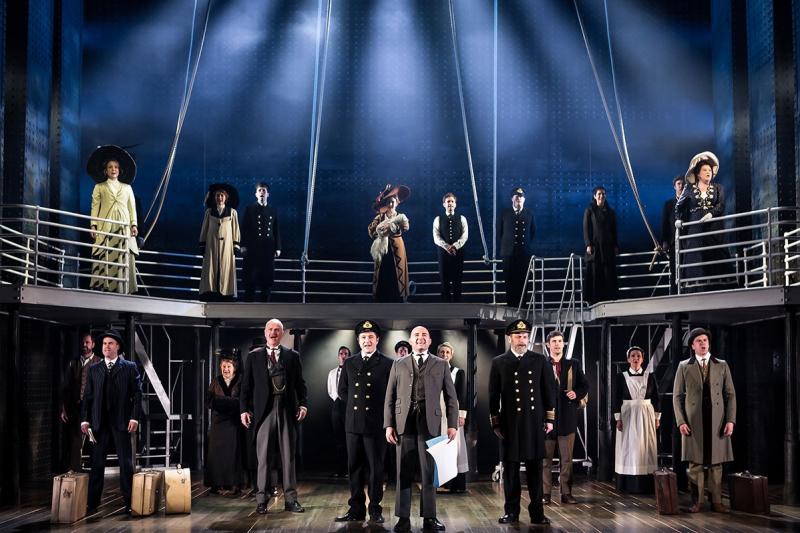 Photo courtesy of Scott Rylander. UK production
Featured BroadwayWorld Events
Check out these concerts...
Related Articles