Tchaikovsky's The Queen of Spades at The Metropolitan Opera
Dates

2/23/2021

Theatre

The Metropolitan Opera






Starring Galina Gorchakova, Elisabeth Söderström, Plácido Domingo, Dmitri Hvorostovsky, and Nikolai Putilin, conducted by Valery Gergiev. Production by Elijah Moshinsky. From APRIL 15, 1999.

News About Tchaikovsky's The Queen of Spades at The Metropolitan Opera
BWW Feature: OPERA PERFORMANCES ONLINE May 1-7 at Computer Screens
April 29, 2020
Now that the Metropolitan Opera has had a major success with its At-Home Gala, there are other opera companies with similar ideas. The Florence May Festival, (Maggio Musicale Fiorentino), will offer its presentation on Friday, May 1, 2020, at noon. P.D.T. Since many opera lovers are working from home, the audience should be enormous.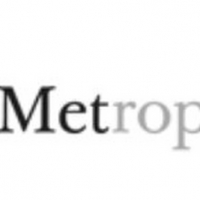 The Metropolitan Opera Will Present a New Production of Wagner's DER FLIEGENDE HOLLANDER
February 26, 2020
The Metropolitan Opera will present a new production of Wagner's early masterpiece Der Fliegende Holländer on March 2, 2020, with performances continuing through March 27. Valery Gergiev conducts the new staging from director François Girard, whose interpretation is centered on the young woman Senta's obsession with a portrait of the Dutchman.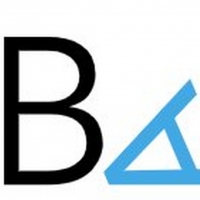 Baryshnikov Arts Center Announces Jennifer Tipton as Recipient of 2019—20 Cage Cunningham Fellow
December 05, 2019
Baryshnikov Arts Center (BAC) has announced the recipient of the 2019-20 Cage Cunningham Fellow, lighting designer Jennifer Tipton. This is the fourth award of BAC's distinguished fellowship established in 2015 to support artists who embody John Cage and Merce Cunningham's commitment to artistic innovation.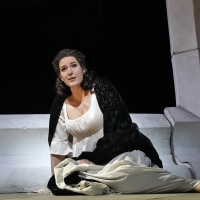 Photos/Reviews: THE QUEEN OF SPADES at the Metropolitan Opera, New York
December 04, 2019
Get a first look and check out reviews for the Met Opera's The Queen of Spades! Tchaikovsky's eerie thriller of imperial Russia has its first performances at the Met since 2011. Tenor Yusif Eyvazov is Hermann, the fanatical gambler whose obsession with a powerful secret drives him to madness. Soprano Lise Davidsen makes her highly anticipated Met debut as his long-suffering lover, Lisa, with mezzo-soprano Larissa Diadkova as the otherworldly Countess. Baritone Igor Golovatenko is Yeletsky, baritone Alexey Markov is Tomsky, and Vasily Petrenko conducts.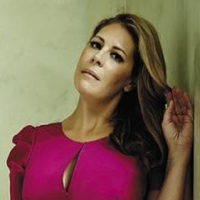 Sondra Radvanovsky Returns to Lyric in THE THREE QUEENS
October 23, 2019
Gaetano Donizetti wrote three bel canto operas about three extraordinary women a?" passionate Anne Boleyn, proud Mary Stuart, and mighty Queen Elizabeth I. Each of these brilliant operas offers a stupendous role for a true singing actress with incredible technique, charisma, and dramatic power.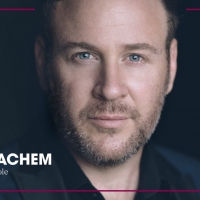 Lucas Meachem to Replace Ildar Abdrazakov in Lyric's DON GIOVANNI
October 17, 2019
Lyric Opera of Chicago announced today that American baritone Lucas Meachem will portray the title role of Mozart's Don Giovanni November 14 - 30. Due to a family situation in Europe, Russian bass Ildar Abdrazakov has had to withdraw from Lyric's production in order to be closer to home in the coming months.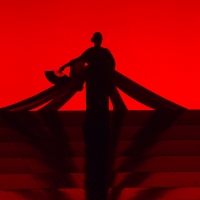 Anthony Minghella's MADAMA BUTTERFLY Returns To The Met Stage October 11
October 10, 2019
The Metropolitan Opera presents Puccini's Madama Butterfly, conducted by Pier Giorgio Morandi, with performances beginning October 11, 2019. Hui He returns to the role of the doomed geisha Cio-Cio-San.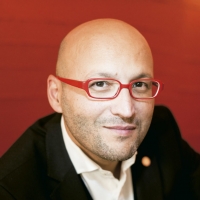 Lyric Opera of Chicago Names Dynamic Italian Conductor Enrique Mazzola as Lyric's Next Music Director
September 12, 2019
As general director, president & CEO Anthony Freud announced today, big changes are underway at Lyric Opera of Chicago. Acclaimed and beloved music director Sir Andrew Davis plans to conclude his two-decade-long tenure at the end of the 2020|21 season. Eminent Italian conductor Enrique Mazzola has been named as Lyric's music director designate, effective immediately, and will become Lyric's music director beginning with the 2021|22 season. As Davis continues his substantial responsibilities while overseeing the transition, Mazzola looks forward to his role in leading Lyric through the next, dynamic chapter of the iconic company's journey.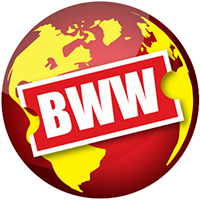 Yannick Nezet-Seguin Conducts Dialogues Des Carmelites To Conclude His First Season As Met Music Director
April 19, 2019
The Metropolitan Opera's Jeanette Lerman-Neubauer Music Director, Yannick N zet-S guin, concludes his first season in the position with three performances of Dialogues des Carm lites. Poulenc's opera about an order of nuns whose faith is tested during the height of the French Revolution, returns to the Met on May 3, 2019. Isabel Leonard and Adrianne Pieczonka sing the leading roles of Blanche de la Force and the new Prioress, Madame Lidoine. Karita Mattila, making her role debut, portrays the ailing first prioress, Madame de Croissy. The cast also includes Karen Cargill as Mother Marie, Erin Morley in the role of Sister Constance, David Portillo as Blanche's brother the Chevalier de la Force, and Jean-Fran ois Lapointe in his Met debut as the Marquis de la Force. The opera is presented in John Dexter's acclaimed 1977 Met production.
BWW Review: [Opera] Star Trek - The Next Generation from the Met National Council Finals Concert
April 02, 2019
Judging by the number of small opera companies in New York alone--see the 2019 New York Opera Fest that starts performances next month--there's no shortage of up and coming opera singers trying to make their way on the scene. But there's no showcase like the Finals Concert of the Metropolitan Opera's National Council Auditions to give a singer a leg up--and this year's group of talented performers seemed to give us more hope than usual that all's right with the world…at least when it comes to opera.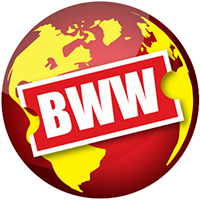 WNO Stages EUGENE ONEGIN At KenCen Opera House
January 29, 2019
With dances, duels, and orchestration delights, Washington National Opera brings the emotional and melodic Eugene Onegin back to the Kennedy Center Opera House after a more than 30-year absence from its repertoire. Eugene Onegin is a multi-faceted masterpiece combining the artistic prowess of two Russian luminaries: Pyotr Ilych Tchaikovsky's music and libretto based on Alexander Pushkin's celebrated poem. A tale of rejection and regret, Eugene Onegin explores a society divided between rural austerity and aristocratic extravagance as maturity shifts desires-once devastated by his refusal of her youthful affections, Tatiana rebuffs Onegin's newfound proposal upon his return years later. Complete with lush period costumes and majestic ballroom scenes,Eugene Onegin is performed in Russian with projected English titles. Performances run March 9-29 with tickets starting at $45.

BWW Review: THE QUEEN OF SPADES, Royal Opera House
January 14, 2019
The Royal Opera's new production sidelines the opera in favour of meaningless chaos.

The Double Bill Of IOLANTA/BLUEBEARD'S CASTLE Returns To The Met Repertory January 24
December 17, 2018
The Metropolitan Opera presents a double bill of two rarely performed one-act operas, Tchaikovsky's romantic fairy tale Iolanta and Bartók's harrowing Bluebeard's Castle, with six performances January 24 to February 14, 2019. Iolanta stars Sonya Yoncheva in the title role of a blind princess and Matthew Polenzani as Vaudémont, the knight who loves her. Bluebeard's Castle stars Angela Denoke as Judith, an innocent young bride who discovers the terrifying truth about her new husband, the menacing Bluebeard, sung by Gerald Finley. Henrik Nánási makes his Met debut conducting both operas, which are presented in a production by acclaimed director Mariusz Trelinski.