Now Playing Onstage in Raleigh - Week of 8/03/2014
View All Show Listings for Raleigh
Click Here to View BroadwayWorld.com Raleigh Calendar
ANNIE
SURRY ARTS COUNCIL
8/2-8/4/2014
Leapin' Lizards! The popular comic strip heroine takes center stage in one of the world's best-loved musicals. With equal measures of pluck and positivity, little orphan ANNIE charms everyone's hearts, despite a next-to-nothing start in 1930s New York City. She is determined to find her parents, who abandoned her years ago on the doorstep of a New York City Orphanage run by the cruel, embittered Miss Hannigan.With the help of the other girls in the Orphanage, ANNIE escapes to the wondrous and magical world of NYC. In adventure after fun-filled adventure, ANNIE foils Miss Hannigan's evil machinations and befriends President Franklin Delano Roosevelt. She finds a new home and family in billionaire Oliver Warbucks, his personal secretary
Grace Farrell
, and a lovable mutt named Sandy. ANNIE is the perfect family-friendly musical, and an ideal show for a largely female cast. Middle Schools and elementary schools should also take notice of ANNIE JR - a special version of this title expressly designed for younger performers.
Click Here for More Information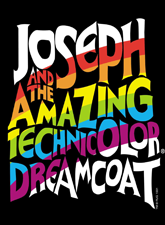 JOSEPH AND THE AMAZING TECHNICOLOR DREAMCOAT (MEGAMIX)
Edenton Street United Methodist Church
8/8-8/9/2014
The Biblical saga of Joseph and his coat of many colors comes to vibrant life in this delightful musical parable. Joseph, his father's favorite son, is a boy blessed with prophetic dreams. When he is sold into slavery by his jealous brothers and taken to Egypt, Joseph endures a series of adventures in which his spirit and humanity are continually challenged. He is purchased by Potiphar where thwarting advances from Potiphar's wife lands him in jail. When news of Joseph's gift to interpret dreams reaches the Pharaoh (wryly and riotously depicted as Elvis), Joseph is well on his way to becoming second in command. Eventually his brothers, having suffered greatly, unknowingly find themselves groveling at the feet of the brother they betrayed but no longer recognize. After testing their integrity, Joseph reveals himself leading to a heartfelt reconciliation of the sons of Israel. Set to an engaging cornucopia of musical styles, from country-western and calypso to bubble-gum pop and rock 'n' roll, this Old Testament tale emerges both timely and timeless. This version of JOSEPH?DREAMCOAT features extended songs and dances. The Megamix is available as a separate rental with this version. Lyrics by
Tim Rice
; Music by
Andrew Lloyd Webber
Click Here for More Information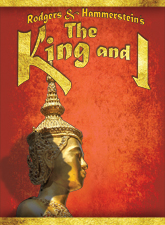 THE KING AND I
The Parkway Playhouse
7/26-8/9/2014
East versus West makes for a dramatic, richly textured and ultimately uplifting tale of enormous fascination. It is 1862 in Siam when an English widow,
Anna Leon
owens, and her young son arrive at the Royal Palace in Bangkok, having been summoned by the King to serve as tutor to his many children and wives. The King is largely considered to be a barbarian by those in the West, and he seeks Anna's assistance in changing his image, if not his ways. With both keeping a firm grip on their respective traditions and values, Anna and the King grow to understand and, eventually, respect one another, in a truly unique love story. Along with the dazzling score, the incomparable
Jerome Robbins
ballet, 'The Small House of Uncle Thomas,' is one of the all-time marvels of the musical stage.Music by Rodgers, Richard; Book by
Oscar Hammerstein
II; Lyrics by
Oscar Hammerstein
II; Based on Anna and the King by
Margaret Landon
; Original Choreography by
Jerome Robbins
Click Here for More Information
MAGIC TREE HOUSE: DINOSAURS BEFORE DARK KIDS
KINGS MOUNTAIN LITTLE THEATRE
8/1-8/9/2014
Click Here for More Information
DISNEY'S HIGH SCHOOL MUSICAL JR
TOWNE PLAYERS
8/7-8/9/2014
This page is for the Broadway Junior Version of Disney's HIGH SCHOOL MUSICAL JR..
Click Here for More Information
DISNEY'S BEAUTY AND THE BEAST JR
JUSTICE THEATRE PROJECT
7/26-8/10/2014
Step into the enchanted world of Disney's BEAUTY AND THE BEAST JR. Featuring songs from the Academy-Award winning animated feature, this stage version includes music by
Alan Menken
and the late
Howard Ashman
, along with new songs by Mr. Menken and
Tim Rice
. Your audiences will be transported to the heart of provincial life in a lovely French town. When Maurice becomes lost in the woods on the way to the fair, he seeks shelter in an old castle, but the master of the castle is a horrible beast that takes him captive. Maurice's daughter, Belle, must then give up her freedom to save his life. Belle's taming of the unfortunate Beast and his ultimate transformation back into a handsome prince is a beloved fairy tale about very different people finding strength in one another and learning how to love. This "tale as old as time" is filled with spectacular costume and set opportunities. Even more simply staged, Disney's BEAUTY AND THE BEAST JR. offers students a great introduction to musical theatre, using familiar songs and characters to guide them through their production.
Click Here for More Information
MONTY PYTHON'S SPAMALOT
Lees McRae College
8/5-8/10/2014
Click Here for More Information
XANADU JR.
DURANT ROAD MUSICAL THEATRE
6/26-8/15/2014
Click Here for More Information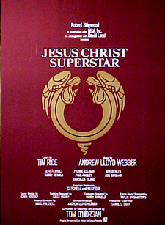 JESUS CHRIST SUPERSTAR
Sedge Garden United Methodist Church
8/8-8/16/2014
It seems especially fitting that the first rock opera, created as a concept album at the end of the turbulent '60s, should have at its center a social and political rebel. Jesus' meteor-like rise in renown provides, as the title suggests, a parallel to contemporary celebrity worship. As his radical teachings are evermore embraced, Judas increasingly questions the enlightened motives of this new prophet, resulting in betrayal. Christ's final days are dramatized with emotional intensity, thought-provoking edge and explosive theatricality. Propelled by a stirring score, by turns driving and majestic, satirical and tender, JESUS CHRIST SUPERSTAR illuminates the transcendent power of the human spirit with a passion that goes straight to the heart.Lyrics by
Tim Rice
; Music by
Andrew Lloyd Webber
Click Here for More Information
PIPPIN
RIVERTOWNE REPERTORY PLAYERS
8/1-8/16/2014
Once upon a time, a young prince longed to discover the secret of true happiness and fulfillment. He sought it in the glories of the battlefield, the temptations of the flesh and the intrigues of political power (after disposing of his father King Charlemagne the Great). In the end, he found it in the simple pleasures of home and family. PIPPIN is a hip, tongue-in-cheek, anachronistic fairy tale that captivated Broadway audiences and continues to appeal to the young at heart everywhere (the show has become a staple on high school and college campuses). The energetic pop-influenced score by three-time Oscar®-winning composer/lyricist
Stephen Schwartz
(GODSPELL, CHILDREN OF EDEN, and the animated films Pocahontas, The Hunchback Of Notre Dame and The Prince Of Egypt) bursts with one showstopping number after another, from soaring ballads to infectious dance numbers. Featuring a strong ensemble cast and a show-stealing song-and-dance narrator, PIPPIN is equally effective as an intimate, black-box production (as envisioned by the authors) or as original director/choreographer Bob Fosse's splashy, dance-driven spectacle, which included some of the most brilliant staging in Broadway history.
Click Here for More Information
ANNIE KIDS
HIGHLAND CREEK ELEMENTARY SCHOOL
5/30-9/1/2014
Leapin' Lizards! The popular comic strip heroine takes center stage in one of the world's best-loved musicals. With equal measures of pluck and positivity, little orphan ANNIE charms everyone's hearts, despite a next-to-nothing start in 1930s New York City. She is determined to find her parents, who abandoned her years ago on the doorstep of a New York City Orphanage run by the cruel, embittered Miss Hannigan. With the help of the other girls in the Orphanage, ANNIE escapes to the wondrous and magical world of NYC. In adventure after fun-filled adventure, ANNIE foils Miss Hannigan's evil machinations and befriends President Franklin Delano Roosevelt. She finds a new home and family in billionaire Oliver Warbucks, his personal secretary
Grace Farrell
, and a lovable mutt named Sandy.
Click Here for More Information
View All Show Listings for Raleigh
Click Here to View BroadwayWorld.com Raleigh Calendar
Related Articles
From This Author BWW