New Play Winners Announced For Bechdel Test Fest 2.0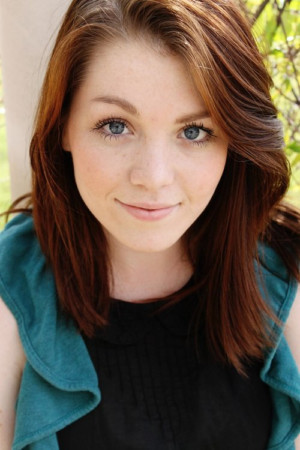 The Bridge Initiative: Women in Theatre announces contest winners for their second Bechdel Test Fest to be presented at Tempe Center for the Arts, April 26th-28th. The contest received more than 100 eligible submissions from 19 states and the District of Columbia, as well as the U.K. and Canada. Over the course of six months, a team of professional theatre practitioners from both Arizona and across the country served as adjudicators. Every submission was scored anonymously, on criteria of originality, storytelling, dialogue, characters, an X factor ("I want to see this play"), and whether or not it satisfied the requirements of the Bechdel Test: two female characters who talk to each other about something other than a man.
The full-length play "The Tragic Ecstasy of Girlhood" by Boston-based Kira Rockwell is awarded top prize. Rockwell will be in residence with a local artistic team from April 21st to 28th for a development period culminating in a public reading of the revised script. Tragic Ecstasy has enjoyed two recent workshop productions at the Boston Playwright's Theatre and Third Culture Theatre in Los Angeles, sponsored by HBO. The Bridge producing team is excited to enable the next steps in Rockwell's writing process and after its reading in Arizona, the new script will receive a reading with sister theatre InProximity Theatre Company in New York City. The play explores the pathos of being both disadvantaged and female in America through the lens of teenagers at a residential treatment facility. While the piece deconstructs cycles of abuse, poverty and dysfunction, it revels in human connection, sensuality, and girlhood.
In addition to the playwright of the year winner, the Bridge Initiative continues its commitment to Arizona artists by honoring the top-scoring Arizona script. Tuscon-based playwright Susan Hansell receives this award for her play "An Ocean of Bees," which will also receive a one-week development workshop and a public reading as part of the festival.
Festival offerings will also include the Honorable Mention winner, "The Way North," by Tira Palmquist. Playwright Palmquist will be in residence working on the play with Phoenix Theatre in January/February and, after that presentation, will revise the script before its reading by The Bridge. These full-length plays will be complemented by the contest's top short plays: "Is it Cold In Here?" by Julie Weinberg and the best Arizona short entry, "Lilies from Iron" by Alison Campbell and Ann Marie Wilding. Additionally, the festival features a panel discussion, workshops, talkbacks, and short films awarded the Bridge Bechdel prize at the Worldwide Women's Film Festival in February (www.wwfilmfestival.com).
The Bechdel Test Fest 2.0 will be presented at Tempe Center for the Arts, 700 W. Rio Salado, Tempe, AZ 85281. Full cast and crew as well as festival schedule and ticket information to be announced.
More Hot Stories For You