Click Here for More Articles on STUDENT CENTER - HIGH SCHOOL EDITION

BWW Blog: Awards, Nominations, and Casting? Emma Suttell's Reflection on Her 2016-17 Season
With a summer that quickly flew by, and a new season approaching, I decided that now would be a good time to take a quick break from my usual interviews and talk a bit about what I've been up to this past season.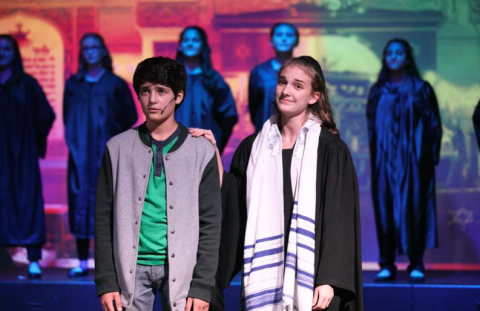 I'll start with last August, when I was cast in 13 The Musical. Callbacks were an unusual experience as I was asked to sing for Evan, Malcom, and Eddie. It didn't come as a surprise when I was cast asThe Rabbi and several other ensemble roles, but it definitely was a new experience. As I learned to sing in Hebrew ("Take note, I'm not Jewish", I'd laughingly mention to several audience members who asked how difficult the language was to learn), I learned several more elements of playing a man as a teenage girl than I'd expected. The role wasn't entirely out of the box for me, as I had previously played "typically" male roles such as Oz/Professor Marvel in The Wizard of Oz and Jojo in Seussical. The show progressed quickly and opened for two weekends, which was both exhilarating and exhausting.
I quickly jumped into a new show, Elf the Musical Jr, in which I was cast as Jovie, Buddy's love interest, played in the movie by Zooey Deschanel. I have to admit, I absolutely loved belting out the
"I want it all" type number (as described by my vocal director) each night, Never Fall in Love (With an Elf). Playing Jovie was my favorite role I've ever played to date, but "she" did come with a few obstacles. I had to sit out on the first weekend of rehearsals because I had my wisdom teeth pulled- and by sit out, I mean literally. As the full cast rehearsed onstage the day after my surgery, I sat in a chair in the house with ice packs on both sides of my face. Although the rehearsal process was nerve wracking (especially around the holiday season!), I made it through the show with flying colors. Quite recently, I was named runner-up for Best Leading Actress in a Musical for my role as Jovie in the AYAA Awards (Arizona Youth Actor's Alliance)! I am absolutely honored to have been recognized for my work in that role, and you can read my interview with the founder of the AYAA Awards here.
As December came to a close and so did Elf, I lept into a production of Honk The Musical. Vocally, this was one of the hardest shows I've
ever had to conquer. With intricate harmonies and a fantastic vocal director (Cris Wo) that settled for nothing less, I pushed my knowledge of music even farther with this show. In Honk, I played Dot, as well as various other ensemble roles. I loved playing the motherly Dot, who contrasted her husband, the strict Greylag. With a show stock-full of English humor and sharp choreography, I feel like this was the show I grew the most during.
To bring the season to a close, I was cast in Seussical Jr, playing Mrs Mayor. Five years prior, I played Jojo, so it was a completely different experience playing Jojo's mother this time around. This marked my second "mother" type role of the season, and I have to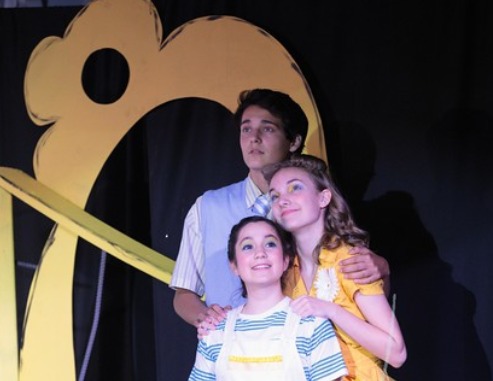 admit, I was loving it. I played alongside Mr Mayor, one of my best friends, Jack Maplethorpe, who was just as willing to play the other half of the crazy, out-of-the-norm couple that Mr and Mrs Mayor are. I had so much fun playing this role, and really getting to show what type of "character" actor I can be.
All together, this was an amazing season, and I am already beyond excited for next season. With auditions for The Secret Garden on Saturday, I am elated for what is coming next.
All photos by Michelle Celentano.
Related Articles
Emma Suttell is a sophomore in Phoenix, Arizona who is actively involved in the theatre community and journalism industry. She has been performing since 2009 (read more...)