Latest News on Dermot O'Leary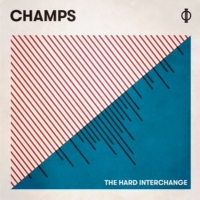 CHAMPS Return With New Album THE HARD INTERCHANGE
by TV News Desk - Aug 23, 2019
Isle of Wight brothers Michael and David Champion of CHAMPS return with a new album, The Hard Interchange, out September 27 via BMG. The record follows their 2015 release, Vamala, which was released to critical praise.

VIDEO: Dan Owen Releases Acoustic Piano Video for ICARUS
by BWW News Desk - Feb 27, 2018
Dan Owen has revealed the video for his acoustic piano version of 'Icarus', the latest track to be taken from his upcoming debut album, out later this year through Atlantic Records. In this new acoustic version, the rich instrumentation of the original gives way to haunting solo piano, accentuating the raw power of Owen's vocals and transforming the track into an intimate and atmospheric account of despair and lamentation.