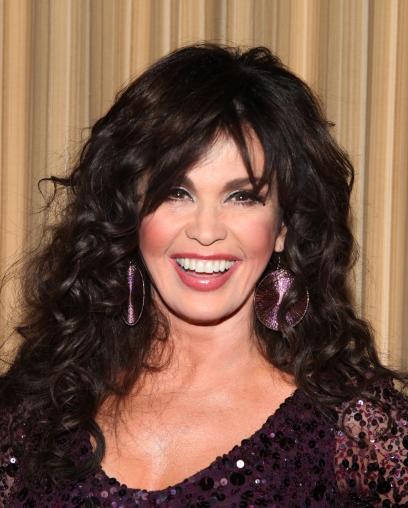 Date of Birth: October 13, 1959 (63)
Birth Place: Ogden, UT, USA
Bio:
Marie Osmond is no stranger to the spotlight. Since the 1970s she has dazzled audiences around the world with her musical performances, sometimes side-by-side with her brother Donny. Together they continue to amaze the crowds of Las Vegas with The Donny and Marie Las Vegas Show, a continuing ...
(read complete bio)
Latest News on Marie Osmond
Caption:
Donny Osmond and Marie Osmond
From:
BWW Interviews: DONNY OSMOND Talks Broadway, Vegas and New Christmas Tour
In December, Donny and Marie are embarking on a tour to celebrate the season of Christmas and to share many aspects their Vegas show with many all over the country. I caught up with Donny as he was preparing to depart for the tour and asked him about the tour, Vegas and what it's like to be Donny Osmond.
Date Taken:
2013-11-27
View More Pictures Of: