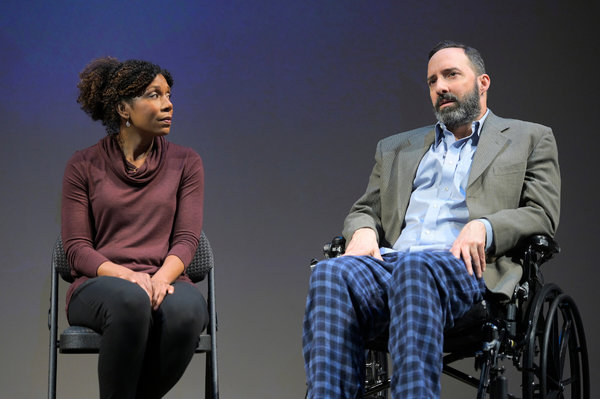 Caption:
Kathryn Smith-McGlynn, Tony Hale
From:
Photo Flash: Get a First Look at Tony Hale and More in WAKEY, WAKEY at A.C.T.'s Geary Theater
The curtain rises. Everyone's listening. What do you say? Eno¬†(The Realistic Joneses) crafts an intimate comedy drama that takes audiences on a theatrical journey that's surprising, yet familiar. Starring¬†two-time¬†Emmy Award winner¬†Tony Hale¬†(HBO's¬†Veep¬†and Fox's/Netflix's¬†Arrested Development) with¬†Kathryn Smith-McGlynn,¬†Wakey, Wakey¬†is a remarkable combination of the everyday and the extraordinary that invites you to share the pleasure, humor, and beautiful mystery of life. Experience¬†the play that has everyone talking'Ä"plus¬†The Substitution,¬†a never-before-seen companion play commissioned and developed by A.C.T. and¬†written by Eno featuring¬†Kathryn Smith-McGlynn alongside students from A.C.T.'s acclaimed MFA program,¬†and¬†refreshments to follow the show.
Date Taken:
2020-01-27
View More Pictures Of: