Date of Death: April 20, 2005
Latest News on Gene Frankel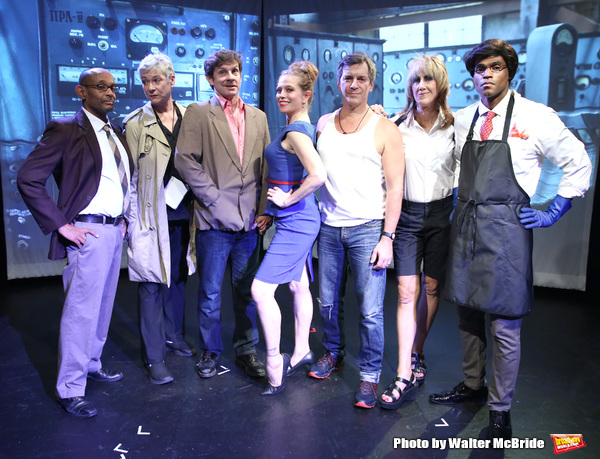 Caption:
Royston Scott, Colleen O'Neill, Greg Zuccolo, Heather Litteer, David Ilku, Nora Burns, Justin Law from the Cast of 'Tony Stinkmetal's SlashR'on September 14, 2018 at the Gene Frankel Theatre in New York City.
From:
FREEZE FRAME: Meet the Cast of Tony Stinkmetal's SLASHR
SlashR is a taught and sexy thriller set in the traumatized New York of November 2016. What starts as a mundane murder investigation (of a young man prone to using dating apps) soon exposes a conspiracy for world domination skewering the entire two-party system, celebrity worship and the tendency for the US to find the shallowest and easiest solutions. In the course of the investigation, Detective Oakley comes up against evil PACs, a manipulative media, and serial killers. With the help of an outlaw hacker named Reeta and her mid-to-low-tech comrade The Exterminator, Oakley uncovers a connection between The Great Bed Bug Panic of 2010, the 2016 election, the worldwide spread of fascism and the scary clowns.
Date Taken:
2018-09-15
View More Pictures Of: