Latest News on Daniel Koh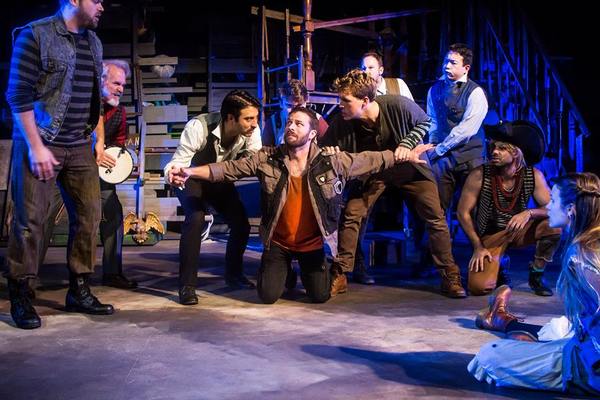 Caption:
Spencer Johnson, Michael Heimos, Aric Martin, Jonathan Beran, Chandler David, Tristan Griffin, Daniel Koh, Jordan William Segal and Annie Claire Hudson
From:
BWW Review: PETER AND THE STARCATCHER Reveals How the Saga of Peter Pan Began
Before Peter had the last name Pan, he was a browbeaten 13-year old orphan shipped off with his two mates from Victorian England to a distant island ruled by the evil King Zarboff. The boys know nothing of the mysterious trunk in the captain's cabin, containing a precious, otherworldly cargo, given to a precocious young girl named Molly, a Starcatcher-in-training, who realizes that the trunk's precious cargo is starstuff, a celestial substance so powerful it must never fall into the wrong hands. During the journey, the ship is taken over by pirates - led by the fearsome Black Stache (who will later be known as Captain Hook in The Adventures of Peter Pan) - a villain determined to claim the trunk and its treasure for his own, making the journey quickly become a thrilling adventure. From marauding pirates and jungle tyrants to unwilling comrades and unlikely heroes, PETER AND THE STARCATCHER playfully explores the depths of greed and despair... and the bonds of friendship, duty and love.
Date Taken:
2016-10-03
View More Pictures Of: