Latest News on Scott Barnes
Stage Credits
  [Broadway]
Original Broadway Production, 1978
Siegfried
Writing
Conceiver
Stage
Performances
  [Broadway]
Original Broadway Production, 1978
Siegfried
Writing
Conceiver
Scott Barnes News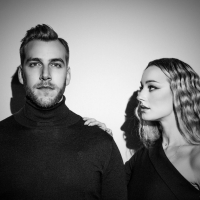 Elizaveta Ulakhovich and Perry Sook Announce UNITED ARTS STUDIES Exploring the World's Greatest Opera Arias
by Chloe Rabinowitz - Jun 17, 2021
An adventurous and lighthearted video series exploring the coupling of the world's greatest opera arias with masterpieces from the world of classical and modern paintings is being launched Thursday evening, June 24, 2021, 7 p.m. ET on YouTube Premiere.
WIGHACKERS WITH DANIEL KOYE Podcast Announces New Season - Listen to the First Episode Now!
by Chloe Rabinowitz - Mar 19, 2021
Award-winning hairstylist Daniel Koye has announced his podcast Wighackers with Daniel Koye will have a new season. Get ready for 12 more exciting episodes featuring Scott Barnes (Jennifer Lopez's makeup artist), Gina Bianca (Coach for the hair business), and Linda Powell (Broadway's Wilder, Wilder, Wilder and On Golden Pond).
BWW Interview: Lisa Viggiano Comes to The Beach Cafe on January 4, 2020
by Stephen Mosher - Dec 28, 2019
Award winning cabaret singer Lisa Viggiano enters her 20th year in cabaret by kicking off 2020 at The Beach Cafe with a new show. Stephen Mosher chats with the powerhouse performer as 2019 comes to a close.
Photo Coverage: Gingold Theatrical Group Celebrates Opening Night of CAESAR & CLEOPATRA
by Genevieve Rafter Keddy - Sep 25, 2019
Gingold Theatrical Group just celebrated Opening Night for this rare revival of Shaw's beloved almost historical comedy Caesar & Cleopatra last night, September 24th at Theatre Row (410 West 42nd Street, between 9th and 10th Avenues). This limited Off-Broadway engagement, now in previews, will continue through October 12th only.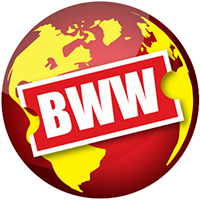 Additional Performers Announced For Break Out Festival At Second City
by A.A. Cristi - May 29, 2019
The Second City is pleased to announce the hottest up-and-coming diverse comedic voices in a weekend of events taking place in Chicago June 6-9, 2019. The exciting five day event kicks off with the 6th annual Bob Curry Fellowship Showcase on Wednesday, June 6th highlighting 16 of the best and brightest improvisers and sketch performers on the rise. Anchoring the weekend is The Second City and NBC's 5th Annual Break Out Comedy Festival, which spotlights a four day lineup of artists from across the country.  Headlining host and returning Chicago native Godfrey (Comedy Central, VH1, BET) takes the mic on Friday, June 7th and Saturday, June 8th, with guest hosts Second City alum Christina Anthony (Comedy Central, Key and Peele) on Thursday, June 6th, and the Chicago Tribune's Comedian of the Year 2017 Felonious Munk (Comedy Central, Nothing to Lose (But Our Chains)) on Sunday, June 9th.
Tennie Leonard Returns to Don't Tell Mama
by Julie Musbach - Apr 3, 2019
Singer Tennie Leonard returns to Don't Tell Mama with her new show, I Love Being Here With You, for three dates, Tuesday, April 9th and Wednesday, April 17th at 7pm and Sunday, May 5th at 4pm. The show, with Tennie and her long time collaborators, Director Scott Barnes and Musical Director Ian Herman, is a celebration of survival, life choices and how music makes it all possible.
Three Weeks Left To Vote For The 2018 BroadwayWorld Cabaret Awards!
by Alan Henry - Dec 11, 2018
Voting continues for three more weeks for the BWW Cabaret Awards!
Voting Now Open For The 2018 BroadwayWorld Cabaret Awards!
by Alan Henry - Nov 26, 2018
BroadwayWorld Cabaret is pleased to announce the nominees in 17 categories for the 2018 BWW New York Cabaret Awards, brought to you by BroadwayHD!
The Giulio Gari Foundation Annouces Benefit And Winners
by Julie Musbach - Oct 8, 2018
The Giulio Gari Foundation, whose mission is to discover and encourage young classical singers, will hold its annual benefit gala on Sunday, October 21 at the New York Athletic Club. A concert begins at 3 p.m., and will be followed by dinner.
Photo Flash: Berkshire Theatre Group Welcomes Special Guests To Opening Night Of SISTER MARY IGNATIUS and More
by A.A. Cristi - Aug 21, 2018
The Berkshire Theatre Group, now celebrating its landmark 90th Anniversary Season, welcomed opening night visitors to Christopher Durang's beloved double bill Sister Mary Ignatius Explains It All For You and The Actor's Nightmare  starring Broadway favorite Harriett Harris while the cast of The Petrified Forest by Robert Sherwood met with Berkshire Alum Michael Raymond-James who recently starred on ABC's  "Once Upon a Time." 
Scott Barnes Frequently Asked Questions
How many Broadway shows has Scott Barnes been in?
Scott Barnes has appeared on Broadway in 1 shows.
How many West End shows has Scott Barnes been in?
Scott Barnes has not appeared in the West End
How many shows has Scott Barnes written?
Scott Barnes has written 1 shows including Leading Men Don't Dance (Conceiver).