Karla Garcia Broadway and Theatre Credits
Bio:
Broadway: West Side Story, Gigi, Hot Feet. National Tours: Wicked, Addams Family. TV: "Smash," "SYTYCD," "PBS's Sinatra Live." Met: Anna Nicole Opera. NYU Tisch BFA. Thanks to CESD! Love to Ma, Rock, Jitter, Daddy and Ted. Instagram: @KarlaPunoGarcia
(read complete bio)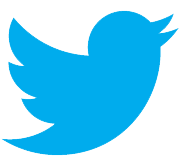 TWITTER WATCH
@karla_w_a_K - 6/3/20 03:06pm .@NYCMayor Enough is enough.Please, I'm calling on you to ACT: #DefundThePolice and #InvestInCommunities!
@karla_w_a_K - 9/25/19 03:33pm Full vid in bio!! https://
MORE TWEETS
Latest News on Karla Garcia
Bio:
Broadway: West Side Story, Gigi, Hot Feet. National Tours: Wicked, Addams Family. TV: "Smash," "SYTYCD," "PBS's Sinatra Live." Met: Anna Nicole Opera. NYU Tisch BFA. Thanks to CESD! Love to Ma, Rock, Jitter, Daddy and Ted. Instagram: @KarlaPunoGarcia
(read complete bio)
Latest News on Karla Garcia
Karla Garcia Stage Credits
Performances
[Broadway]
Original Broadway Production, 2015
Performer (Swing) [Replacement]
Productions
[Off-Broadway, 2019]
Movement Director
[Off-Broadway, 2018]
Choregrapher
Stage


Performances
[Broadway]
Original Broadway Production, 2015
Performer (Swing) [Replacement]
Productions
[Off-Broadway, 2019]
Movement Director
[Off-Broadway, 2018]
Choregrapher