Hairspray at McCallum Theatre
Dates

12/3/2021 - 12/5/2021

Theatre


73000 Fred Waring Drive
Palm Desert,California 92260


Phone: (760) 340-2787




This fun-loving new musical delights audiences by sweeping them away to 1960's Baltimore, where the 50's are out-- and change is in the air. Lovable plus-size heroine, Tracy Turnblad, has a passion for dancing, and wins a spot on the local TV dance program, "The Corny Collins Show." Overnight she finds herself transformed from outsider to teen celebrity. Can a larger-than-life adolescent manage to vanquish the program's reigning princess, integrate the television show, and find true love (singing and dancing all the while, of course!) without mussing her hair?

News About Hairspray at McCallum Theatre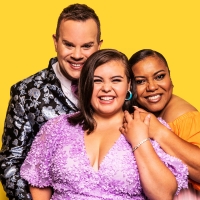 Full Cast Announced for HAIRSPRAY North American Tour
October 06, 2021
The producers of HAIRSPRAY have announced the full cast for the upcoming North American tour and we've got the scoop on the cast and the tour schedule. Helmed by Jack O'Brien and Jerry Mitchell. HAIRSPRAY will visit more than 60 cities in its first touring season and is expected to play for multiple seasons.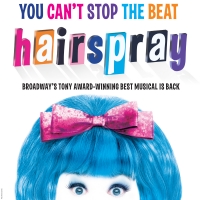 McCallum Theatre Announces 2021-22 Season
May 10, 2021
The McCallum Theatre officially reopens with Hairspray beginning this December. The production will run December 3-5, 2021.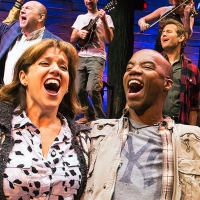 McCallum Theatre Announces Its 2020-2021 Season Featuring COME FROM AWAY, Kristin Chenoweth, Patti LuPone And More
April 16, 2020
The McCallum Theatre announced today its new lineup for the 2020-2021 season, with an exciting schedule of world-class artistry that has been the Theatre's hallmark for more than three decades. The new season includes an assortment of McCallum debuts, along with iconic superstars, long-awaited return visits from show business royalty, plus a robust comedy lineup and an impressive array of Broadway's most cherished, long-running shows.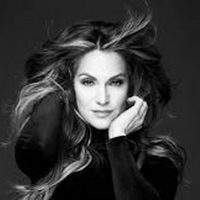 The McCallum Presents Shoshana Bean In A Glamorous Evening Showcasing The SPECTRUM Of Her Amazing Talents
January 16, 2020
Shoshana Beana?"fresh off of playing the lead role in Waitress on Broadwaya?"will bring in her nine-piece big band for a glamorous night at the McCallum Theatre on Tuesday, Feb. 4, at 8:00 pm. Shoshana Bean's four independent solo releases have topped iTunes charts in the United States and the United Kingdoma?"and her latest release, Spectrum, landed at No. 1 on the Billboard Jazz Charts.

WAITRESS, THE PLAY THAT GOES WRONG, A CHRISTMAS STORY And BEAUTIFUL Will Anchor The McCallum's Exciting New Season, Announced Today
April 08, 2019
The McCallum Theatre announced today its new lineup for the 2019-2020 season, continuing to present the finest world-class artists and entertainers for Coachella Valley audiences.  The new season includes McCallum debuts, returning favorites, iconic superstars, family-friendly entertainment and holiday cheer, among so much more. A CHRISTMAS STORY, WAITRESS and THE PLAY THAT GOES WORING are among the many Broadway offerings in what looks to be the most stellar season in McCallum history.

The McCallum Theatre Hosts An Intimate Evening With Tony Winner Kristin Chenowith
March 09, 2019
The McCallum Theatre presents Emmy and Tony Award winning actress and singer Kristin Chenoweth on Friday, March 22, at 8:00pm, and Saturday, March 23, at 8:00pm. The acclaimed star presents an intimate evening of iconic songs from her best known shows, popular standards, and classics from Broadway.

The World's First Opera Band! BRAVO Amici Brings A Classical Crossover To The McCallum
February 27, 2019
The McCallum Theatre presents BRAVO Amici on Monday, March 11, at 7:00pm. BRAVO Amici is presented as part of the McCallum Theatre's Mitch's Picks series. From the creators of the world's first opera band, Amici Forever, comes BRAVO Amici, which includes founder and original cast member Geoff Sewell. BRAVO Amici's mix of handsome tenors and stunning divas perform an uplifting, moving collection of well-known classical and contemporary songs.