BWW Review: CABARET at Kravis Center For The Performing Arts
Based on Roundabout Theatre Company's Tony Award®-winning production, Sam Mendes (Skyfall, American Beauty) and Rob Marshall'S (Into the Woods and Chicago, the films) CABARET comes to the Raymond F. Kravis Center for the Performing Arts on February 6 - 11. Tickets are on sale now.
Welcome to the infamous Kit Kat Klub, where the Emcee, Sally Bowles and a raucous ensemble take the stage nightly to tantalize the crowd - and to leave their troubles outside. But as life in pre-WWII Germany grows more and more uncertain, will the decadent allure of Berlin nightlife be enough to get them through their dangerous times?
Come hear some of the most memorable songs in theatre history, including "Cabaret," "Willkommen" and "Maybe This Time." Leave your troubles outside - life is beautiful at CABARET- John Kander, Fred Ebb and Joe Masteroff's Tony-winning musical about following your heart while the world loses its way.
An all new production launched December 2017 in Worcester, MA with tour direction by BT McNicholl (Spamalot), tour choreography by Jennifer Werner and original costume design by William Ivey Long (Chicago, Cinderella). A company of twenty-one quadruple threat performers (actors, singers, dancers and musicians) features Erik Schneider as the Emcee and Bailey McCall Thomas as Sally Bowles. For more information, please visit www.CabaretMusical.com.
Kravis On Broadway is sponsored by Martin and Toni Sosnoff and Wilmington Trust. CABARET comes to the Kravis Center Tuesday, February 6th at 8 pm, Wednesday, February 7th at 2 pm and 8 pm, Thursday, February 8th at 8 pm, Friday, February 9th at 8 pm, Saturday, February 10th at 2 pm and 8 pm and Sunday, February 11th at 2 pm. Tickets start at $28 and may be purchased online at the official Kravis Center website kravis.org, in person at the box office located at 701 Okeechobee Boulevard in West Palm Beach, or by calling 561-832-7469. For group sales, please call 561-651-4438 or 561-651-4304.
Beyond the Stage: Join us a free musical presentation by Matt Joy in the Dreyfoos Hall Lobby at 6:15 pm and a free pre-performance talk by Steven Caras at 6:45 pm on Feb. 6.
The Raymond F. Kravis Center for the Performing Arts is a not-for-profit performing arts center whose mission is to enhance the quality of life in Palm Beach County by presenting a diverse schedule of national and International Artists and companies of the highest quality; by offering comprehensive arts education programs; by providing a Palm Beach County home in which local and regional arts organizations can showcase their work; and by providing an economic catalyst and community leadership in West Palm Beach, supporting efforts to increase travel and tourism to Palm Beach County. The Kravis Center is located at 701 Okeechobee Blvd. in West Palm Beach, FL. For more information, please call 561-832-7469 or visit the official website at Kravis/org.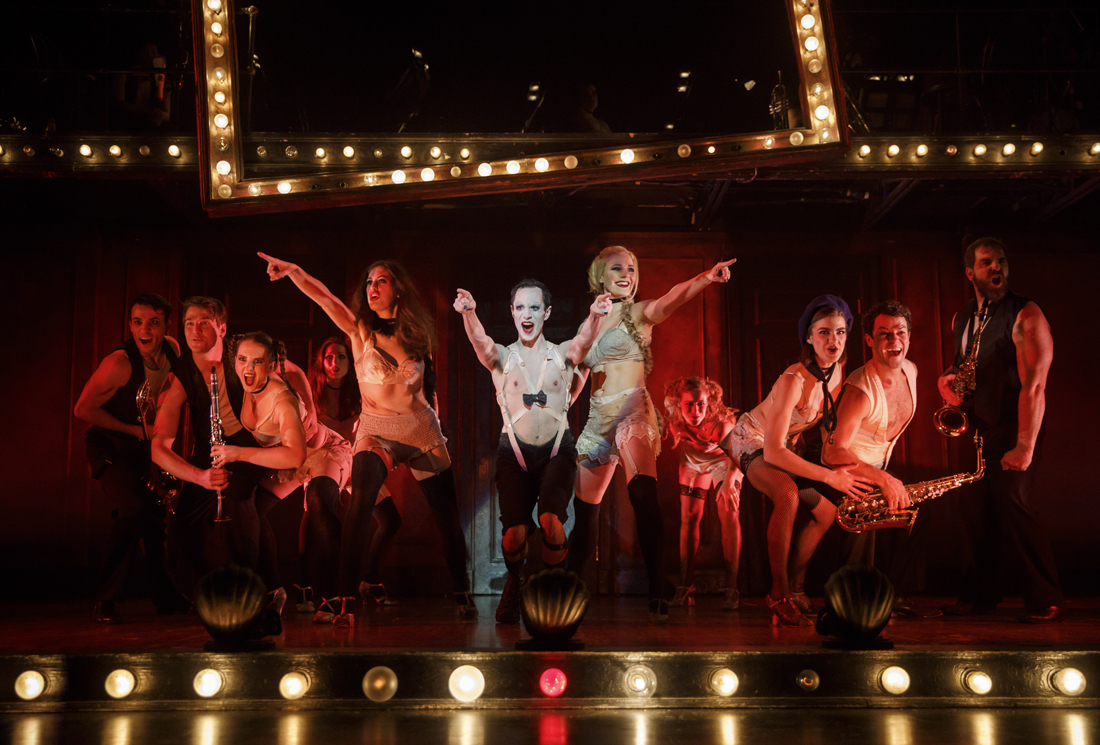 CABARET is for Mature Audiences.
John Lariviere currently headlining throughout South Florida at local theatres and clubs. In August of 2016, John performed for the second year at the Florida (read more...)