BroadwayWorld Oklahoma Newsroom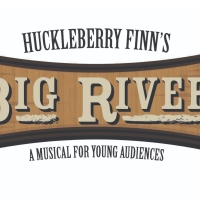 BIG RIVER Comes to Lyric Theatre in 2023
by Stephi Wild on November 28, 2022
With the support of over 100 national consensus organizers (individuals and organizations serving the black community), this revision of Broadway's Tony Award-Winning Musical will lift your spirit. The hour-long version of Mark Twain's novel removes offensive language and expands the role of Jim, now the same age as Huck.
A CHRISTMAS CAROL is Now Playing at Lyric Theatre
by Stephi Wild on November 28, 2022
Lyric Theatre's internationally acclaimed production of A CHRISTMAS CAROL returns this month in its final outdoor production at The Harn Homestead, 1721 N. Lincoln Blvd. Once again, Lyric's beloved holiday tradition will whisk audiences away to a magical holiday village nestled in the heart of Oklahoma City.