MY LORD, WHAT A NIGHT Comes to Orlando Shakes
March 03, 2020
Inspired by a true friendship, Deborah Brevoort's My Lord, What a Night produced by Orlando Shakes in partnership with UCF - Central Florida's largest professional theater company, runs from March 18 - April 26, 2020. This production of My Lord, What a Night is part of a National New Play Network Rolling World Premiere. Tickets (starting at $30) are available now by phone (407) 447-1700 ext. 1, online at orlandoshakes.org, or in person at the John and Rita Lowndes Shakespeare Center (812 East Rollins Street). (more...)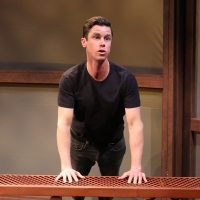 Critically Acclaimed BORDER PEOPLE Will Tour NYC Boroughs Following Off-Broadway Debut
February 20, 2020
Working Theater (Mark Plesent, Producing Artistic Director) has announced a New York City borough tour for the critically acclaimed Off Broadway play 'Border People.' The award-winning production by playwright and actor Dan Hoyle, directed by Nicole A. Watson (Round House Theatre - Maryland) will tour each of the boroughs following a successful run at The Gural Theater/A.R.T./New York Theatres beginning on March 3rd. (more...)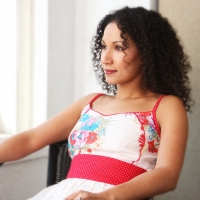 Nicole A. Watson To Direct BORDER PEOPLE By Dan Hoyle At A.R.T. New York Theatres
January 22, 2020
Working Theater (Mark Plesent, Producing Artistic Director) has named a new director for the Off Broadway premiere of acclaimed play 'Border People.' The award-winning production by playwright and actor Dan Hoyle will be directed by Nicole A. Watson (Round House Theatre a?" Maryland).  (more...)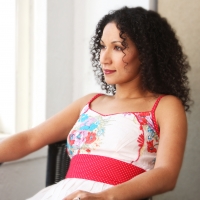 Nicole A. Watson to Direct Off-Broadway Premiere of BORDER PEOPLE and BEST OF THEATERWORKS!
December 17, 2019
Working Theater (Mark Plesent, Producing Artistic Director) has named a new director for the Off Broadway premiere of 'Border People.' The award-winning production by playwright and actor Dan Hoyle will be directed by Nicole A. Watson (Round House Theatre - Maryland). (more...)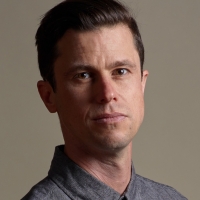 WORKING THEATER Announces Season Announcement Plus Off Broadway Transfer of BORDER PEOPLE
October 22, 2019
Working Theater will transfer new play, BORDER PEOPLE, currently playing at The Marsh San Francisco to Off Broadway A.R.T./New York Theatres (502 W 53rd Street) as part of the company's 35th anniversary season, where it is scheduled to begin previews January 25, prior to its official opening on January 30. (more...)
The Drama League Launches FIRST STAGE FESTIVAL This Summer
June 18, 2019
The Drama League has announced an inaugural event: First Stage Festival, where new works take their first steps, featuring 10 resident directors who will have 10 hours to focus and manifest a particular moment or element of 10 new works, giving a glimpse into the future of the American Theater. (more...)

Photo Flash: First Look at the Cast of American Conservatory Theatre's MEN ON BOATS
October 08, 2018
Get a first look at the cast of American Conservatory Theater's upcoming production of Men on Boats, Jaclyn Backhaus's subversive retelling of 19th-century American explorers, performing at A.C.T.'s Strand Theater October 17-December 16, 2018.  (more...)

San Francisco Playhouse Presents WASHED UP ON THE POTOMAC
July 27, 2018
San Francisco Playhouse (Artistic Director Bill English; Producing Director Susi Damilano) announced casting for the final show of its 2017-18 Sandbox Series-the world premiere of Washed Up on the Potomac, written by Lynn Rosen. Jose Zayas will direct. (more...)
A.R.T./New York Theatres:
Border People
Border People is a solo show, written and performed by the award-winning artist Dan Hoyle, based on his conversations with immigrants, refugees, asylum seekers, and border crossers of all kinds at both the North and Southern borders of the United States. It offers a startling gallery of portraits of those, in Hoyle's words, "who cross borders, geographical or cultural, by necessity or choice."