Boundless Theatre Company Announces a Revival of THE CONDUCT OF LIFE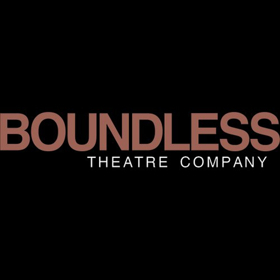 Boundless Theatre Company (María-Cristina Fusté, Executive Artistic Director) will present a revival of Maria Irene Fornés' The Conduct of Life, directed by Elena Araoz. The production runs from September 7 through September 30 at Teatro Circulo, located at 64 East 4th Street. Opening Night is set for Saturday, September 15.
The Conduct of Life is an unflinching portrayal of the intersection between political and personal violence. The play is driven by Orlando, an army officer serving under the totalitarian government of an unnamed Latin American state. As he advances in his career, Orlando perpetrates state-sanctioned acts of violence, warping his psyche and gradually upending life in his household. His descent into a lifestyle of corruption and abuse leaves Orlando's family grappling with the pernicious intrusion of state terror in their private lives. This riveting exploration of power, gender and greed provides a timely and brutal portrait of domestic life under authoritarianism.
Cuban-American playwright Marie Irene Fornés is one of the most influential American theater-makers of the 20th century. Her transformative experiments in theatrical form became a guiding presence for feminist, queer and Latinx aesthetics onstage. She is the winner of nine Obie Awards, including for Promenade and The Successful Life of 3, and was also a finalist for the 1990 Pulitzer Prize for her play And What of the Night? In 2002,she earned the PEN/Laura Pels International Foundation for Theater Award for a Master American Dramatist. In 1999-2000, Signature Theater devoted a season to her work. A defining force within the off-off-Broadway movement, Fornés - as a playwright, director, designer and teacher - continues to inspire new generations of theater-makers today.
Elena Araoz's (Director) recent productions include Mac Wellman's A Chronicle of the Madness of Small Worlds (New York Theatre Workshop Next Door), Romeo and Juliet (Shakespeare Festival St. Louis), Fornes' Mud (Boundless Theatre), Octavio Solís' Prospect (Boundless Theatre Company), Dipika Guha's Mechanics of Love (To-by-For), and Catherine Filloux's Kidnap Road (La MaMa). Conduct of Life will be her third collaboration with Boundless Theatre Company. Two Arms and a Noise, which Araoz wrote and directed, was recognized by the Latinx Theatre Commons as one of "thirty-six plays and writers that everyone should know." The Drama League named Araoz the inaugural Beatrice Terry Artist-In-Residence, where she completed her play Plastic Drastic (an environmentally-aware adaptation of The Odyssey), which she premiered at Omaha's Rose Theatre. Upcoming: In Between (Walnut Street Theatre), Sweat (People's Light), and the new opera I Am A Dreamer Who No Longer Dreams (White Snake Projects). Faculty at Princeton University.
Boundless Theatre Company was founded in 2003 by María-Cristina Fusté and Ailien Ventura. This designer-led company seeks to investigate, push and redefine the boundaries of theatrical storytelling by collaborating with multicultural artists from different parts of the world. Spearheaded by women and theatre-makers of color, Boundless is committed to creating inquisitive and socially relevant theatre. A member of ART New York / Alliance of Resident Theatres, Boundless operates simultaneously in New York and Puerto Rico. Past projects include the New York premiere of Octavio Solis' Prospect, the US premiere of Five Kinds of Silence by Shelagh Stephenson and the Puerto Rico premieres of Tracy Letts' Bug and Eve Ensler's The Good Body.
The Conduct of Life runs from September 7 through September 30. Performances will take place on Thursday at 7:00 p.m., Friday at 8:00 p.m., Saturday at 8:00 pm, and Sunday at 6:00 pm. Teatro Círculo is located at 64 East 4th Street, between Second Avenue and Bowery, and is accessible from the F at 2nd, the 6 at Astor PL, and the N/R at 8th Street. Tickets are $25 available at (212) 352-3101 or www.boundlesstheatre.org