NYTW DIGITAL ARCHIVE at New York Theatre Workshop
Dates

2/15/2021 - 2/28/2021

Theatre






New York Theatre Workshop recently launched a digital archive, giving NYTW Members and Repeat Defenders a free all-access pass to stream many of the 2020/21 Artistic Instigator season's theatrical experiences on-demand. From FEBRUARY 15-28, 2021, NYTW Members & Donors will be able to stream NYTW's 2017 production of The Object Lesson, by NYTW Usual Suspect Geoff Sobelle, directed by David Neumann and featuring scenic installation design by Steven Dufala.

The archive launched with a special sneak peek work-in-process sharing of The Talking Circles, written and performed by Martha Redbone & Aaron Whitby. Other projects that are available to stream via the archive include What the Hell is a Republic, Anyway?; The Seagull on The Sims 4; Pinching Pennies with Penny Marshall; The Cooking Project; and The Wright Stuff. The NYTW Digital Archive can be viewed at www.nytw.org/streams. NYTW Memberships begin at $20/month and are available at NYTW.org or 212-460-5475.

While the Artistic Instigators are supported in their exploration of form and content, audiences will be invited to experience the evolution of the work through work-in-process sharings and behind-the-scenes conversations with artists. NYTW is asking audiences to take a leap. What it promises in return is a front-row seat to the unfolding of this experiment-and that the definition of a "front-row seat" will shift throughout the year. Some events will be exclusively virtual experiences while others MAY take place in person-when it is possible to do so with appropriate safety measures.

For tickets and more information about these projects and the Artistic Instigators, please visit www.nytw.org.

Alongside its artistic and community engagement programming, NYTW is engaged in the essential, sustained commitment of becoming an anti-racist organization in support and affirmation of Black people, Indigenous people and People of Color in their community. In JUNE, NYTW published its Core Values statement and initial action and accountability steps. In an effort to provide greater transparency, NYTW shared an OCTOBER update with next steps at nytw.org/accountability. NYTW will continue to publish updates in the coming months about further commitments and the progress updates.

News About NYTW DIGITAL ARCHIVE at New York Theatre Workshop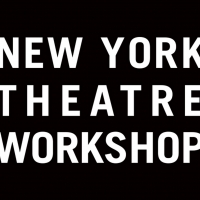 New York Theatre Workshop Announces February and March Programming
February 10, 2021
New York Theatre Workshop announced today programming for the months of February & March, including Hilton Als Presents by Artistic Instigator & Pulitzer Prize winner Hilton Als; a benefit reading of For Which It Stands by Lee Edward Colston II; and Open Office Hours, a new NYTW pilot program; as well as free Virtual Programming events.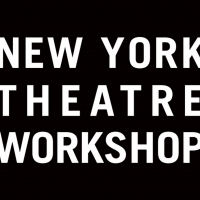 New York Theatre Workshop Announces January Programming
January 12, 2021
New York Theatre Workshop announced today programming for the month of January, including The Wright Stuff by Artistic Instigator, NYTW Usual Suspect & Pulitzer Prize winner Doug Wright; the second annual Reflections of Native Voices Festival, curated by Safe Harbors NYC and presented in partnership with La MaMa Indigenous Initiative and more.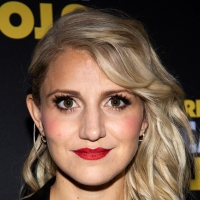 Annaleigh Ashford, Michael Urie, Daphne Rubin-Vega & More Featured in New York Theatre Workshop Programming
December 03, 2020
New York Theatre Workshop has announced its Holiday Follies on December 16, as well as the launch of the NYTW Digital Archive which will include a work-in-process sneak preview of Martha Redbone & Aaron Whitby's The Talking Circles exclusively for NYTW Members and Repeat Defenders.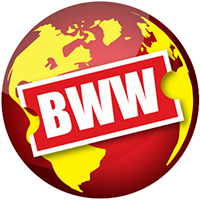 Streaming Now Available For Timely TheatreWorks Hit HOLD THESE TRUTHS
October 06, 2020
TheatreWorks Silicon Valley is now streaming Jeanne Sakata's Hold These Truths, filmed during the 2018 TheatreWorks production. Presented as part of TheatreWorks's online initiative Voices of Democracy which encourages audiences to a?oeget out the votea?? and stand up for racial justice, Hold These Truths shares the story of a Japanese American who passionately defends his Constitutional rights against an unexpected adversary: his own country.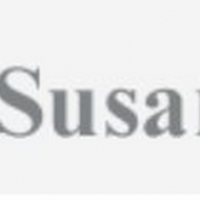 Frances Ya-Chu Cowhig, Aleshea Harris and More Announced as 2020 Finalists for The Susan Smith Blackburn Prize
February 03, 2020
The Susan Smith Blackburn Prize has announced 10 Finalists for its prestigious playwriting award, the oldest and largest prize awarded to women playwrights.