Now Playing Onstage in New Jersey - Week of 11/25/2012
View All Show Listings for New Jersey
Click Here to View BroadwayWorld.com New Jersey Calendar
ANNIE
CHEROKEE HIGH SCHOOL NORTH FALL SHOW
11/23-12/1/2012
Leapin' Lizards! The popular comic strip heroine takes center stage in one of the world's best-loved musicals. With equal measures of pluck and positivity, little orphan ANNIE charms everyone's hearts, despite a next-to-nothing start in 1930s New York City. She is determined to find her parents, who abandoned her years ago on the doorstep of a New York City Orphanage run by the cruel, embittered Miss Hannigan.With the help of the other girls in the Orphanage, ANNIE escapes to the wondrous and magical world of NYC. In adventure after fun-filled adventure, ANNIE foils Miss Hannigan's evil machinations and befriends President Franklin Delano Roosevelt. She finds a new home and family in billionaire Oliver Warbucks, his personal secretary
Grace Farrell
, and a lovable mutt named Sandy. ANNIE is the perfect family-friendly musical, and an ideal show for a largely female cast. Middle Schools and elementary schools should also take notice of ANNIE JR - a special version of this title expressly designed for younger performers.
Click Here for More Information
DISNEY'S THE LITTLE MERMAID JR
WOODBURY JR SR HIGH SCHOOL
11/30-12/1/2012
In a magical kingdom fathoms below, the beautiful young mermaid Ariel longs to leave her ocean home to live in the world above. But first,
Click Here for More Information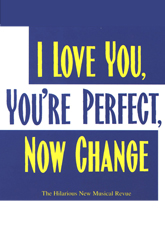 I LOVE YOU, YOU'RE PERFECT, NOW CHANGE
Barn Theatre
11/9-12/1/2012
This celebration of the mating game takes on the truths and myths behind that contemporary conundrum know as 'the relationship.' Act I explores the journey from dating and waiting to love and marriage, while Act II reveals the agonies and triumphs of in-laws and newborns, trips in the family car and pick-up techniques of the geriatric set. This hilarious revue pays tribute to those who have loved and lost, to those who have fallen on their face at the portal of romance, to those who have dared to ask, 'Say, what are you doing Saturday night?'Book and Lyrics by
Joe DiPietro
; Music by
Jimmy Roberts
For more information on Barn Theatre, click hereFor more information on I Love You, You're Perfect, Now Change, click here
Click Here for More Information
THE PRODUCERS
SUSSEX COUNTY COMMUNITY COLLEGE
11/30-12/2/2012
Bialystock and Bloom! Those names should strike terror and hysteria in anyone familiar with
Mel Brooks
' classic cult comedy film. Now as a big Broadway musical, THE PRODUCERS once again sets the standard for modern, outrageous, in-your-face humor. It is a truly "boffo" hit, winning a record twelve Tony Awards and wowing capacity crowds night after night. The plot is simple: a down-on-his-luck Broadway producer and his mild-mannered accountant come up with a scheme to produce the most notorious flop in history thereby bilking their backers (all "little old ladies") out of millions of dollars. Only one thing goes awry: the show is a smash hit! The antics of Max Bialystock and
Leo Bloom
as they maneuver their way fecklessly through finding a show (the gloriously offensive "Springtime For Hitler"), hiring a director, raising the money and finally going to prison for their misdeeds is a lesson in broad comic construction. At the core of the insanely funny adventure is a poignant emotional journey of two very different men who become friends. With a truly hysterical book co-written by
Mel Brooks
and
Thomas Meehan
(ANNIE) and music and lyrics by Mr. Brooks , THE PRODUCERS skewers Broadway traditions and takes no prisoners as it proudly proclaims itself an "equal opportunity offender!"
Click Here for More Information
A RAISIN IN THE SUN
Philip J. Levin Theater
11/30-12/8/2012
By
Lorraine Hansberry
Friday, November 30-Sunday, December 9 Performances: Tuesdays through Saturdays at 8 p.m. and Sundays at 2 p.m.
Click Here for More Information
LA DISPUTE
Mason Gross School of the Arts
12/4-12/9/2012
Directed by
Moritz von Stuelpnagel
Click Here for More Information
BIG
Haddonfield Plays and Players
11/29-12/16/2012
When frustrated adolescent Josh Baskin wishes he were "big" and wakes up the next morning a 30-year-old man, he discovers there's much more to being an adult than he's bargained for--and learns we must all grow up at our own pace, in our own time. Performances: Thursday, November 29 at 7:30pm Friday, November 30 at 8:00pm Saturday, December 1 at 8:00pm Sunday, December 2 at 2:00pm Friday, December 7 at 8:00pm Saturday, December 8 at 8:00pm Sunday, December 9 at 2:00pm Wednesday, December 12 at 8:00pm Friday, December 14 at 2:00pm Saturday, December 15 at 8:00pm
Click Here for More Information
THE LION, THE WITCH AND THE WARDROBE
Sommerset Valley Players
11/30-12/16/2012
For more information, visit the website.
Click Here for More Information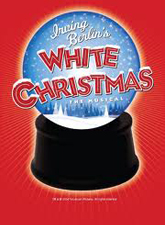 WHITE CHRISTMAS
Surflight Theatre
11/23-12/21/2012
Based on the beloved, timeless film, this heartwarming musical adaptation features seventeen
Irving Berlin
songs and a book by
David Ives
and
Paul Blake
. Veterans Bob Wallace and Phil Davis have a successful song-and-dance act after World War II. With romance in mind, the two follow a duo of beautiful singing sisters en route to their Christmas show at a Vermont lodge, which just happens to be owned by Bob and Phil's former army commander. The dazzling score features well known standards including Blue Skies, I Love A Piano, How Deep Is the Ocean and the perennial favorite, White Christmas. WHITE CHRISTMAS is an uplifting musical worthy of year-round productions.Music and Lyrics by
Irving Berlin
; Based Upon the
Paramount Pictures
Film Written For the Screen by
Norman Krasna
,
Norman Panama
and
Melvin Frank
; Book by
David Ives
&
Paul Blake
For more information on Surflight Theatre, click hereFor more information on White Christmas, click here
Click Here for More Information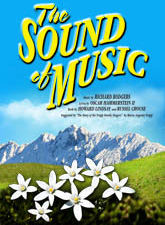 THE SOUND OF MUSIC
Paper Mill Playhouse
11/23-12/30/2012
The final collaboration between Rodgers & Hammerstein was destined to become the world's most beloved musical. When a postulant proves too high-spirited for the religious life, she is dispatched to serve as governess for the seven children of a widowed naval Captain. Her growing rapport with the youngsters, coupled with her generosity of spirit, gradually captures the heart of the stern Captain, and they marry. Upon returning from their honeymoon they discover that Austria has been invaded by the Nazis, who demand the Captain's immediate service in their navy. The family's narrow escape over the mountains to Switzerland on the eve of World War II provides one of the most thrilling and inspirational finales ever presented in the theatre. The motion picture version remains the most popular movie musical of all time.Music by Rodgers, Richard; Lyrics by
Oscar Hammerstein
II; Book by
Howard Lindsay
&
Russel Crouse
; Suggested by For more information on
Paper Mill Playhouse
, click hereFor more information on The Sound of Music, click here
Click Here for More Information
View All Show Listings for New Jersey
Click Here to View BroadwayWorld.com New Jersey Calendar
Related Articles
From This Author BWW