Now Playing Onstage in New Hampshire - Week of 7/06/2014
View All Show Listings for New Hampshire
Click Here to View BroadwayWorld.com New Hampshire Calendar
HAIRSPRAY
RB PRODUCTIONS
7/11-7/12/2014
The 1950's are out and change is in the air! HAIRSPRAY, winner of 8 Tony Awards including Best Musical, is a family-friendly musical piled bouffant high with laughter, romance, and deliriously tuneful songs.It's 1962 in Baltimore, and the lovable plus-size teen Tracy Turnblad has only one desire -- to dance on the popular Corny Collins Show. When her dream comes true, Tracy is transformed from social outcast to sudden star. She must use her newfound power to dethrone the reigning Teen Queen, win the affections of heartthrob Link Larkin, and integrate a TV network, all without denting her 'do!HAIRSPRAY is ideal for a large cast of strong singers and dancers. It provides great opportunities in terms of set design, costuming, and lighting choices.
Click Here for More Information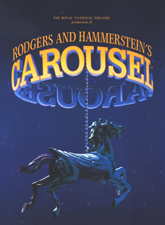 CAROUSEL
Oyster River Players
7/11-7/13/2014
In a Maine coastal village toward the end of the 19th century, the swaggering, carefree carnival barker, Billy Bigelow, captivates and marries the naive millworker, Julie Jordan. Billy loses his job just as he learns that Julie is pregnant and, desperately intent upon providing a decent life for his family, he is coerced into being an accomplice to a robbery. Caught in the act and facing the certainty of prison, he takes his own life and is sent 'up there.' Billy is allowed to return to earth for one day fifteen years later, and he encounters the daughter he never knew. She is a lonely, friendless teenager, her father's reputation as a thief and bully having haunted her throughout her young life. How Billy instills in both the child and her mother a sense of hope and dignity is a dramatic testimony to the power of love. It's easy to understand why, of all the shows they created, CAROUSEL was Rodgers & Hammerstein's personal favorite.Music by Rodgers, Richard; Book by
Oscar Hammerstein
II; Lyrics by
Oscar Hammerstein
II; Based on the Play LILIOM by Ferenc Molnar; As adapted by
Benjamin F. Glazer
; Original Dances by
Agnes de Mille
Click Here for More Information
DAMN YANKEES
NEW LONDON BARN PLAYHOUSE
6/25-7/13/2014
Faust meets professional baseball in the Broadway classic DAMN YANKEES. Middle-aged baseball fanatic Joe Boyd trades his soul to the Devil, also known as Mr. Applegate, for a chance to lead his favorite team to victory in the pennant race against the New York Yankees. As young baseball sensation Joe Hardy, he transforms the hapless Washington Senators into a winning team, only to realize the true worth of the life he's left behind. Joe ultimately outsmarts Applegate, returns to his former self, and shepherds the Senators to the World Series.Light, fast-paced and devilishly clever, DAMN YANKEES is a home-run hit featuring all-American subject matter and an irreverent sense of humor. The perfect choice for a high school's spring musical or community theatre production, DAMN YANKEES is sure to please.
Click Here for More Information
CAROUSEL
North Country Community Theatre
7/11-7/19/2014
Carousel barker Billy Bigelow has a romance with millworker Julie Jordan which comes at the price of both their jobs. Billy attempts a robbery to provide for Julie and their unborn child; after it goes wrong, he is given a chance to make things right. This well loved Rogers and Hammerstein show includes the well-known songs "If I Loved You", "June Is Bustin' Out All Over" and "You'll Never Walk Alone".
Click Here for More Information
THE PIRATES OF PENZANCE
Seacoast Repertory Theatre
6/13-7/19/2014
As wacky, irreverent and as entertaining today as it was when it first opened in 1879, THE PIRATES OF PENZANCE spins an hilarious farce of sentimental pirates, bumbling policemen, dim-witted young lovers, dewy-eyed daughters and an eccentric Major-General, all morally bound to the often-ridiculous dictates of honor and duty.
Click Here for More Information
THE IMPORTANCE OF BEING EARNEST
The Winnipesaukee Playhouse
7/9-7/19/2014
Like Downton Abbey with only the funny bits! Jack is in love with Gwendolen. Algernon is in love with Cecily. But Gwendolen and Cecily are both in love with Ernest, who, in fact, does not exist. This tangled web of mistaken identity and delicious wordplay has proven to be one of the most loved and enduringly popular plays of all time.
Click Here for More Information
THE LAST OF THE RED HOT LOVERS
Peterborough Players
7/9-7/20/2014
From Tony, Emmy and Pulitzer-winning author
Neil Simon
, The Last of the Red Hot Lovers follows long-married Barney Cashman as he crashes through a mid-life crisis of his own devising. A gentle soul, with no experience in adultery, Barney determines to have one passionate tryst before the world passes him by. His attempts to find his inner Casanova provides a hilarious look at a decent man who just can't succeed in sinning.
Click Here for More Information
LITTLE SHOP OF HORRORS
Jeans Playhouse
7/9-7/26/2014
This comedy horror rock musical is delicious and silly, despite the grim name.
Click Here for More Information
THE EMPEROR'S NEW CLOTHES
Peterborough Players
6/28-7/26/2014
A classic story gets brought to life: an emperor obsessed with fashion, a nation of people who live to serve him and two oddly loveable con artists ready to take him for all he's worth. What will it take to rescue the empire when everyone seems to be fooled by The Emperor's New Clothes?
Click Here for More Information
GUYS AND DOLLS
Leddy Center
7/11-7/27/2014
All the hot gamblers are in town, and they're all depending on Nathan Detroit to set up this week's incarnation of "The Oldest Established Permanent Floating Crap Game in New York"; the only problem is, he needs $1000 to get the place. Throw in
Sarah Brown
, who's short on sinners at the mission she runs; Sky Masterson, who accepts Nathan's $1000 bet that he can't get
Sarah Brown
to go with him to Havana; Miss Adelaide, who wants Nathan to marry her; Police Lieutenant Brannigan, who always seems to appear at the wrong time; and the music/lyrics of
Frank Loesser
, and you've got quite a musical. Includes the songs: Fugue for Tinhorns, "Luck Be a Lady", "Sit Down, You're Rocking the Boat".
Click Here for More Information
LITTLE SHOP OF HORRORS
PAPERMILL THEATRE
7/8-7/27/2014
A down-and out skid row floral assistant becomes an overnight sensation when he discovers an exotic plant with a mysterious craving for fresh blood. Soon "Audrey II" grows into an ill-tempered, foul-mouthed, R&B-singing carnivore who offers him fame and fortune in exchange for feeding its growing appetite, finally revealing itself to be an alien creature poised for global domination! One of the longest-running Off-Broadway shows of all time, this affectionate spoof of 1950s sci-fi movies has become a household name, thanks to a highly successful film version and a score by the songwriting team of
Howard Ashman
and
Alan Menken
, who redefined the animated musical film with Disney's The Little Mermaid, Beauty and the Beast and Aladdin. Charming, tuneful and hilarious, with tongue firmly planted in cheek, LITTLE SHOP OF HORRORS never fails to entertain. A small cast, band and unit set make the other aspects of production a snap.
Click Here for More Information
GUYS & DOLLS
LEDDY CENTER PLAYERS
7/11-7/27/2014
Set in
Damon Runyon
's mythical New York City, this oddball romantic comedy - considered by many to be the perfect musical comedy - soars with the spirit of Broadway as it introduces us to a cast of vivid characters who have become legends in the canon:
Sarah Brown
, the upright but uptight "mission doll," out to reform the evildoers of Time Square; Sky Masterson, the slick, high-rolling gambler who woos her on a bet and ends up falling in love; Adelaide, the chronically ill nightclub performer whose condition is brought on by the fact she's been engaged to the same man for 14 years; and Nathan Detroit, her devoted fiance, desperate as always to find a spot for his infamous floating crap game.Everything works out in the end, thanks to the machinations of
Abe Burrows
and
Jo Swerling
's hilarious, fast-paced book and
Frank Loesser
's bright, brassy, immortal score, which takes us from the heart of Times Square to the cafes of Havana, Cuba, and even into the sewers of New York City. Funny and romantic, GUYS AND DOLLS is ideal for audiences and performers of any age.
Click Here for More Information
View All Show Listings for New Hampshire
Click Here to View BroadwayWorld.com New Hampshire Calendar
Related Articles
From This Author BWW