Knoxville's Bailey McCall Thomas' Journey as CABARET's Sally Bowles Brings Her to TPAC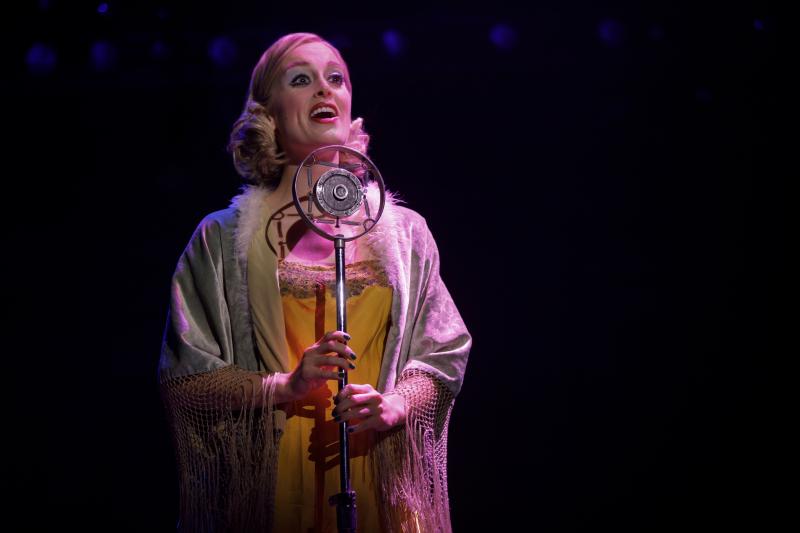 Traversing the world as we know it, the journey from Weimar Germany in the 1920s to Nashville's Tennessee Performing Arts Center in 2018 is a circuitous, challenging one for Bailey McCall Thomas, the talented University of Tennessee graduate now playing the iconic Sally Bowles in the national touring company of the equally legendary Kander and Ebb musical Cabaret.
Opening tonight at Andrew Jackson Hall, Thomas and her castmates are eager to show off their skills, of course, but maybe more important to them is the opportunity to bring the story of Sally, Cliff and all the other habitues of Berlin in the '20s to life onstage.
"Sally Bowles is such a demanding and challenging character. They don't often write roles like this for women," Thomas contends, during a phone conversation from the tour's top in Wilmington, North Carolina, where they played before heading to Nashville for an eight-performance stand through Sunday, March 4. "And I feel so lucky to be doing this role."
And thanks to the perfect social storm, the particular confluence of times and events that are taking place globally now, the timing couldn't be more perfect - either for Thomas or Cabaret audiences - for the show's themes to be considered once again. The similarities between the Weimar era (perhaps best described as Germany's rather ill-fated experiment with democracy that followed the Versailles Treaty that ended The Great War and helped to usher in the horrific Nazi era) and contemporary life in America, rife with populism and social unrest at every turn, is staggering, thus ensuring the show is even more likely to resonate with audiences.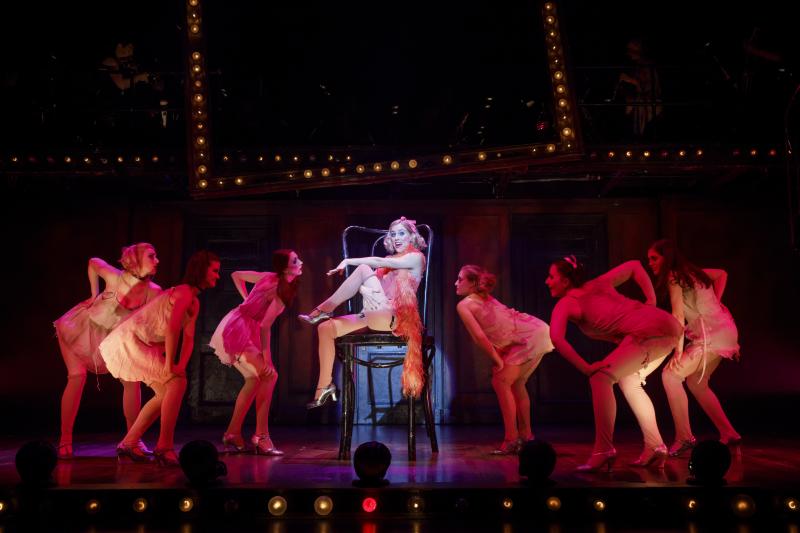 Audience reaction to Cabaret varies from city to city, night to night, as the tour follows its route across and around the United States, Thomas explains.
"The tour has been really great," she says. "We go to a lot of small towns in Middle Amerca, some towns are more conservative than others and you can get a sense of the energy in the room throughout the show."
With multiple topics challenging the audience, Thomas admits that the current political climate in the country often weighs heavily on the company: "There are a lot of heavy topics for discussion in Cabaret...and it's interesting to experience the audience's reaction. Sometime, the audience is very quiet throughout the show, only to become louder at the end of the night."
On other nights, when audiences seem more engaged in the story playing out onstage before them, they are more vociferous, enthusiastically responding to musical numbers and the like, only to seem lost in reflection during the curtain calls, thinking about the gravity of the subjects addressed - the end of an artistic and progressive life in Germany before its descent into madness, led by Hitler and his jack-booted troops. No matter how audiences may feel as they enter the theater, eager to see theatrical magic transpire, they are just as likely to leave the theater somehow changed, their preconceived notions upended by the musical's impact.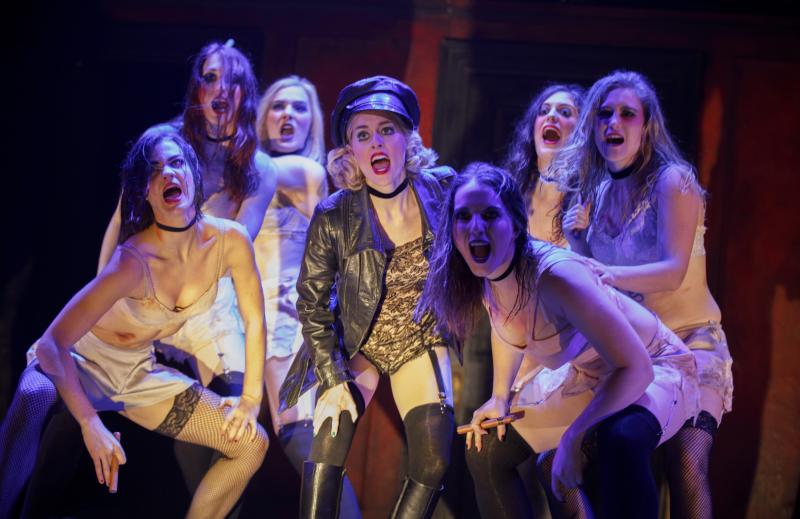 "Audiences are very touched at the end of the show," Thomas says. "We love a loud audience, of course, because it gives us so much energy. But obviously we like to have a lot of different responses."
For Thomas, who is a graduate of Knoxville's Central High School ("I didn't know anything about theater really," she claims. "But I did Crazy for You my freshman year and I immediately fell in love. It's sort of a cliched story - I knew that what I wanted to do the rest of my life."), the opportunity presented by studying at UT and working at the university's Clarence Brown Theatre, surrounded by some of the most experienced and critically acclaimed theater artists to be found anywhere on the globe gave her a strong foundation upon which she now relies to make every performance she gives as Sally even more gravitas.
"Sally keeps me on my toes and I am constantly in the moment, trying to dig deeper to give a better performance," Thomas says. "She has so many layers that it forces me to dig deep within myself, to reveal my own layers to give a no-holds-barred performance."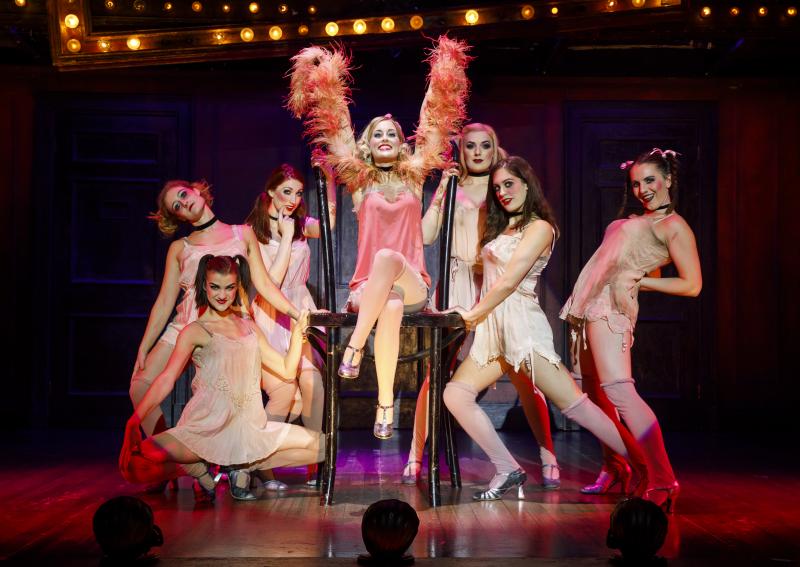 Particularly challenging - though innervating, she admits - for Thomas is how Sally Bowles makes her reveal her own vulnerabilities, something that makes each performance unique in its own way. "They chose me for a reason to go into this role and to bring as much of myself as I could into the process," she suggests. "I did all the research that I could at the time and went into it determined to bring her to life. I know that a lot of amazing actors have done this role and I'm lucky to follow in their footsteps."
With a short rehearsal period before the show's tour launched after the Christmas 2017 holiday, Thomas says learning the nuts and bolts of the show presented challenges, as well: "When I first learned I had been cast as Sally, probably the first thing I did was cry, because I was so overwhelmed by the news. It's a dream come true! Because I am a perfectionist, I wondered how I would be able to get all this ready for opening night."
However, with the support and guidance of her director BT McNicholl, choreographer Jennifer Werner and her musical director Erik Flaten - as well as the rest of the company all focused on creating a memorable show - getting the production on its feet was accomplished with ease.
Thomas' favorite number to perform (which might deviate from the norm given the audience and the energy evident) is more likely to be the show's title tune. "It comes at such an interesting point in the play - and in Sally's journey - it's such a visceral moment for her that we get a glimpse of Sally lost in her own thoughts, in her own head. It's so cool to get to do that song every night because it always speaks to me.
"if I haven't had my best show even, by the time I get to 'Cabaret,' Sally is so apparent, so present and so raw in that moment when you see her that it's very inspiring to do that song. It's very exciting for me to sing that beautiful number and it's different every night."
The number is so spectacular, in fact, that Thomas credits Flaten (the show's musical director) for providing her with the foundation upon which she builds her performance of "Cabaret" in every show. "He and I are so intertwined that at that moment, anything is possible," she confides. "Cabaret is one of the best musicals ever written."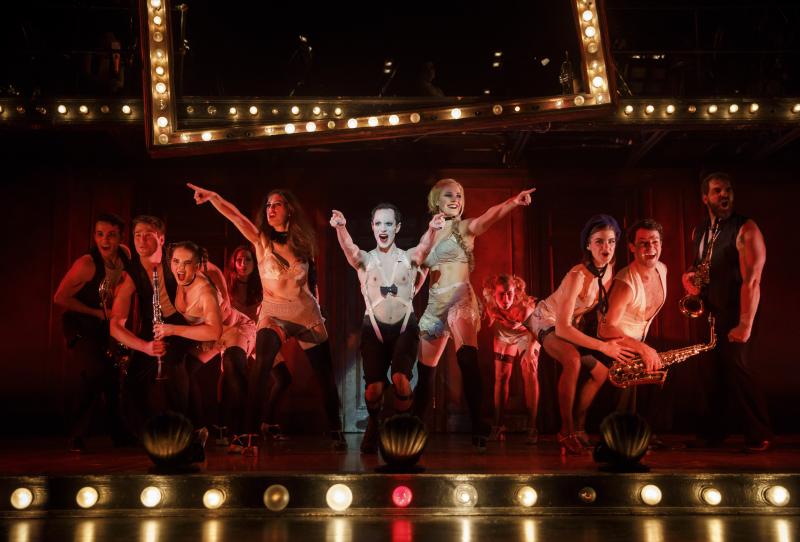 About the show Based on Roundabout Theatre Company's Tony Award-winning production, Sam Mendes (Skyfall, American Beauty) and Rob Marshall's (Into the Woods and Chicago, the films) Cabaret comes to the Tennessee Performing Arts Center's Andrew Jackson Hall with a one-week engagement February 24-March 4.
Welcome to the infamous Kit Kat Klub, where the Emcee, Sally Bowles and a raucous ensemble take the stage nightly to tantalize the crowd - and to leave their troubles outside. But as life in pre-WWII Germany grows more and more uncertain, will the decadent allure of Berlin nightlife be enough to get them through their dangerous times?
Come hear some of the most memorable songs in theatre history, including "Cabaret," "Willkommen" and "Maybe This Time." Leave your troubles outside - life is beautiful at Cabaret - John Kander, Fred Ebb and Joe Masteroff's Tony-winning musical about following your heart while the world loses its way.
The all-new production launched December 2017 in Worcester, Massachusetts, with tour direction by BT McNicholl (Spamalot), tour choreography by Jennifer Werner, and original costume design by William Ivey Long (Chicago, Cinderella). A company of 21 quadruple threat performers (actors, singers, dancers and musicians) features Erik Schneider as the Emcee and Bailey McCall Thomas as Sally Bowles.
"For the first time in 16 years, we can say 'Willkommen' to Cabaret returning to Nashville," says Kathleen O'Brien, TPAC's president and chief executive officer. "Cabaret is a Broadway classic with iconic songs presented with fresh new direction and choreography from Sam Mendes and Rob Marshall. Based on the Tony Award-winning Roundabout Theatre Company production, this masterpiece by John Kander, Fred Ebb and Joe Masteroff will enthrall audiences returning to the Kit Kat Klub or experiencing it for the first time."
Tickets are on sale now at www.tpac.org, by phone at (615) 782-4040 and at the TPAC box office at 505 Deaderick Street in downtown Nashville. For groups of 10 or more, call (615) 782-4060.
Related Articles View More NationalTours

Stories

Shows
Jeffrey Ellis is a Nashville-based writer, editor and critic, who's been covering the performing arts in Tennessee for more than 35 years. In 1989, Ellis (read more...)