Now Playing Onstage in Minneapolis - Week of 8/10/2014
View All Show Listings for Minneapolis
Click Here to View BroadwayWorld.com Minneapolis Calendar
DISNEY'S THE JUNGLE BOOK KIDS
ISD 728 COMMUNITY EDUCATION
6/19-8/14/2014
The jungle is jumpin' with jazz is this exciting Disney classic! Join Mowgli, Baloo, King Louie and the gang as they swing their way through madcap adventures and thwart the ferocious tiger, Shere Khan. Specially adapted from the beloved film, this musical includes all your favorite Disney tunes, like "The Bare Necessities," and "I Wan'na Be Like You." With colorful characters and that toe-tapping jungle rhythm, Disney's THE JUNGLE BOOK KIDS is sure to be a crowd-pleaser for audiences of all ages.
Click Here for More Information
BARE
Childrens Theatre Company
8/15-8/17/2014
Click Here for More Information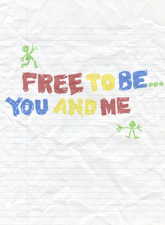 FREE TO BE... YOU AND ME
Old Log Theater
6/24-8/17/2014
Marlo Thomas
conceived a children's book that, instead of telling boys and girls who they should be, would open them to the possibilities of who they could be. She gathered many of her supremely talented friends from various worlds of the arts and the remarkable result is highly regarded as a modern classic of children's literature. Life-enhancing themes are imaginatively blended with music and humor to expand children's personal horizons, enabling them to invent their own futures without limitation, while dispelling some old constraints and worn-out conventions in the process. Parents, teachers and other grown-up friends will delight in sharing this extraordinary and memorable experience with the children in their lives.From the Book ; Conceived By
Marlo Thomas
& and Friends; Contributions by Judy Blume & Dan Greenberg &
Carol Hall
&
Sheldon Harnick
& Bruce Hart &
Edward Kleban
& Elain Laron &
Stephen Lawrence
& Betty Miles & Shelley Miller &
Carl Reiner
&
Mary Rodgers
&
Shel Silverstein
&
Peter Stone
& Charlotte Zolotow; Adaptation Written for the Stage by Douglas Love and Regina Safran
Click Here for More Information
FOLLIES
JUNGLE THEATER
6/20-8/17/2014
A true theatrical event, this legendary masterpiece is considered by many to be the greatest musical ever created.In FOLLIES the time is 1971, and theatrical impresario Dimitri Weissmann hosts a reunion of ex-Follies performers in his crumbling theatre, setting the stage for a parade of brilliant pastiche numbers, including "Losing My Mind," "I'm Still Here," and "Broadway Baby." Amid the reminiscing, two middle-aged couples confront some unpleasant truths about their past and present and come face to face with the future.Surreal, sophisticated, compelling, heart-wrenching and epic in scope, FOLLIES uses the musical theatre as a metaphor for the collapse of American innocence and naivete in the post-Kennedy years. It is a showcase for powerful dramatic actors, featuring a large cast rich in character, which provides opportunities for seasoned older performers.Spectacular and grand in scale, FOLLIES has also proven ideal for concert presentation and features many of
Stephen Sondheim
's best-known songs and a thrilling book by
James Goldman
, the author of A Lion In Winter.
Click Here for More Information
BARE
Duluth Playhouse Inc
8/14-8/23/2014
Click Here for More Information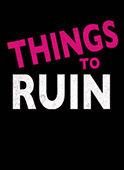 THINGS TO RUIN
Renegade Comedy Theatre
8/14-8/30/2014
THINGS TO RUIN is an incendiary collection of song by Kleban and Larson Award Winner
Joe Iconis
. Originally directed by co-conceiver
John Simpkins
, THINGS TO RUIN is a theatrical rock concert about human beings who are messy, emotional, drugged up, knocked down, inspired, electric and who don?t have nearly enough time to cause the kind of commotion they so desperately need to. Variety called it ?So much fun that it?s a little overwhelming ? ?transporting? is probably the best word!? Please Note: THINGS TO RUIN contains profanity, adult themes and references to sex, drugs and rock n? roll. It therefore may be inappropriate for younger performers and audiences.By
Joe Iconis
; Conceived By
Joe Iconis
&
John Simpkins
Click Here for More Information
WURTELE THRUST STAGE:
Guthrie Theater
6/28-8/31/2014
My Fair Lady
Alan Jay Lerner
; music:
Frederick Loewe
; dir:
Joe Dowling
.
Click Here for More Information
MCGUIRE PROSCENIUM STAGE:
Guthrie Theater
7/19-8/31/2014
Vanya and Sonia and Masha and Spike
Christopher Durang
; dir: Joel Sass.
Click Here for More Information
GUYS & DOLLS
BLOOMINGTON CIVIC THEATRE
8/15-9/14/2014
Set in
Damon Runyon
's mythical New York City, this oddball romantic comedy - considered by many to be the perfect musical comedy - soars with the spirit of Broadway as it introduces us to a cast of vivid characters who have become legends in the canon:
Sarah Brown
, the upright but uptight "mission doll," out to reform the evildoers of Time Square; Sky Masterson, the slick, high-rolling gambler who woos her on a bet and ends up falling in love; Adelaide, the chronically ill nightclub performer whose condition is brought on by the fact she's been engaged to the same man for 14 years; and Nathan Detroit, her devoted fiance, desperate as always to find a spot for his infamous floating crap game.Everything works out in the end, thanks to the machinations of
Abe Burrows
and
Jo Swerling
's hilarious, fast-paced book and
Frank Loesser
's bright, brassy, immortal score, which takes us from the heart of Times Square to the cafes of Havana, Cuba, and even into the sewers of New York City. Funny and romantic, GUYS AND DOLLS is ideal for audiences and performers of any age.
Click Here for More Information
View All Show Listings for Minneapolis
Click Here to View BroadwayWorld.com Minneapolis Calendar
Related Articles
From This Author BWW