Now Playing Onstage in Minneapolis - Week of 6/29/2014
View All Show Listings for Minneapolis
Click Here to View BroadwayWorld.com Minneapolis Calendar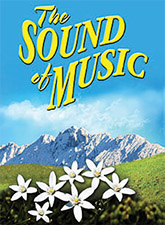 THE SOUND OF MUSIC
Bagley Community Theater
7/2-7/6/2014
The final collaboration between Rodgers & Hammerstein was destined to become the world's most beloved musical. When a postulant proves too high-spirited for the religious life, she is dispatched to serve as governess for the seven children of a widowed naval Captain. Her growing rapport with the youngsters, coupled with her generosity of spirit, gradually captures the heart of the stern Captain, and they marry. Upon returning from their honeymoon they discover that Austria has been invaded by the Nazis, who demand the Captain's immediate service in their navy. The family's narrow escape over the mountains to Switzerland on the eve of World War II provides one of the most thrilling and inspirational finales ever presented in the theatre. The motion picture version remains the most popular movie musical of all time.Music by Rodgers, Richard; Lyrics by
Oscar Hammerstein
II; Book by
Howard Lindsay
&
Russel Crouse
; Suggested by
Click Here for More Information
THE 25TH ANNUAL PUTNAM COUNTY SPELLING BEE
PAUL BUNYAN PLAYHOUSE
7/2-7/12/2014
Six young people in the throes of puberty, overseen by grown-ups who barely managed to escape childhood themselves, learn that winning isn't everything and that losing doesn't necessarily make you a loser.THE 25TH ANNUAL PUTNAM COUNTY SPELLING BEE is a hilarious tale of overachievers' angst chronicling the experience of six adolescent outsiders vying for the spelling championship of a lifetime. The show's Tony Award winning creative team has created the unlikeliest of hit musicals about the unlikeliest of heroes: a quirky yet charming cast of outsiders for whom a spelling bee is the one place where they can stand out and fit in at the same time.
Click Here for More Information
DR. SEUSS' THE CAT IN THE HAT
CHILDRENS THEATRE COMPANY/PROF
5/22-7/20/2014
From the moment his tall, red-and-white-striped hat appears around the door, Sally and her brother know that THE CAT IN THE HAT is the funniest, most mischievous cat they have ever met.With the trickiest of tricks and craziest of ideas, he is certainly fun to play with. And he turns a rainy afternoon into an amazing adventure. But what will mum find when she gets home...? The National Theatre's production of
Dr. Seuss
's THE CAT IN THE HAT is a lively, engaging "play with sound effects" for performance by adults for young children. Not a word has been touched or added to
Dr. Seuss
's classic, ensuring anyone who's read the story will find themselves transported into the world they've always imagined.
Click Here for More Information
DISNEY'S THE JUNGLE BOOK KIDS
ISD 728 COMMUNITY EDUCATION
6/19-8/14/2014
The jungle is jumpin' with jazz is this exciting Disney classic! Join Mowgli, Baloo, King Louie and the gang as they swing their way through madcap adventures and thwart the ferocious tiger, Shere Khan. Specially adapted from the beloved film, this musical includes all your favorite Disney tunes, like "The Bare Necessities," and "I Wan'na Be Like You." With colorful characters and that toe-tapping jungle rhythm, Disney's THE JUNGLE BOOK KIDS is sure to be a crowd-pleaser for audiences of all ages.
Click Here for More Information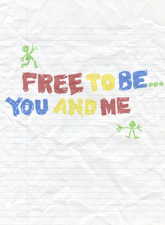 FREE TO BE... YOU AND ME
Old Log Theater
6/24-8/17/2014
Marlo Thomas
conceived a children's book that, instead of telling boys and girls who they should be, would open them to the possibilities of who they could be. She gathered many of her supremely talented friends from various worlds of the arts and the remarkable result is highly regarded as a modern classic of children's literature. Life-enhancing themes are imaginatively blended with music and humor to expand children's personal horizons, enabling them to invent their own futures without limitation, while dispelling some old constraints and worn-out conventions in the process. Parents, teachers and other grown-up friends will delight in sharing this extraordinary and memorable experience with the children in their lives.From the Book ; Conceived By
Marlo Thomas
& and Friends; Contributions by Judy Blume & Dan Greenberg &
Carol Hall
&
Sheldon Harnick
& Bruce Hart &
Edward Kleban
& Elain Laron &
Stephen Lawrence
& Betty Miles & Shelley Miller &
Carl Reiner
&
Mary Rodgers
&
Shel Silverstein
&
Peter Stone
& Charlotte Zolotow; Adaptation Written for the Stage by Douglas Love and Regina Safran
Click Here for More Information
FOLLIES
JUNGLE THEATER
6/20-8/17/2014
A true theatrical event, this legendary masterpiece is considered by many to be the greatest musical ever created.In FOLLIES the time is 1971, and theatrical impresario Dimitri Weissmann hosts a reunion of ex-Follies performers in his crumbling theatre, setting the stage for a parade of brilliant pastiche numbers, including "Losing My Mind," "I'm Still Here," and "Broadway Baby." Amid the reminiscing, two middle-aged couples confront some unpleasant truths about their past and present and come face to face with the future.Surreal, sophisticated, compelling, heart-wrenching and epic in scope, FOLLIES uses the musical theatre as a metaphor for the collapse of American innocence and naivete in the post-Kennedy years. It is a showcase for powerful dramatic actors, featuring a large cast rich in character, which provides opportunities for seasoned older performers.Spectacular and grand in scale, FOLLIES has also proven ideal for concert presentation and features many of
Stephen Sondheim
's best-known songs and a thrilling book by
James Goldman
, the author of A Lion In Winter.
Click Here for More Information
View All Show Listings for Minneapolis
Click Here to View BroadwayWorld.com Minneapolis Calendar
Related Articles
From This Author BWW