Now Playing Onstage in Minneapolis - Week of 6/15/2014
View All Show Listings for Minneapolis
Click Here to View BroadwayWorld.com Minneapolis Calendar
SEUSSICAL
HOME AND COMMUNITY OPTIONS,INC
6/12-6/17/2014
Now one of the most performed shows in America, SEUSSICAL is a fantastical, magical, musical extravaganza! Tony winners
Lynn Ahrens
and
Stephen Flaherty
(LUCKY STIFF, MY FAVORITE YEAR, ONCE ON THIS ISLAND, and RAGTIME) have lovingly brought to life all of our favorite
Dr. Seuss
characters, including Horton the Elephant, The Cat in the Hat, Gertrude McFuzz, lazy Mayzie, and a little boy with a big imagination--Jojo. The colorful characters transport us from the Jungle of Nool to the Circus McGurkus to the invisible world of the Whos.The Cat in the Hat tells the story of Horton, an elephant who discovers a speck of dust containing Whos, including Jojo, a Who child sent off to military school for thinking too many "thinks." Horton faces a double challenge--not only must he protect the Whos from a world of naysayers and dangers, but he must guard an abandoned egg, left to his care by the irresponsible Mayzie La Bird. Although Horton faces ridicule, danger, kidnapping, and a trial, the intrepid Gertrude McFuzz never loses faith in him. Ultimately, the powers of friendship, loyalty, family, and community are challenged and emerge triumphant.SEUSSICAL is fun for the whole family! Performers of all ages will be excited to portray the characters from the familiar
Dr. Seuss
fables. This musical provides wonderful creative opportunities for set, lighting, and costume design.More Ahrens and FlahertyFor complet
Click Here for More Information
RING OF FIRE: THE MUSIC OF JOHNNY CASH
Duluth Playhouse Inc
6/12-6/21/2014
Click Here for More Information
FIDDLER ON THE ROOF
RIVERLAND COMMUNITY COLLEGE
6/15-6/21/2014
In the little village of Anatevka, Tevye, a poor dairyman, tries to instill in his five daughters the traditions of his tight-knit Jewish community in the face of changing social mores and the growing anti-Semitism of Czarist Russia. Rich in historical and ethnic detail, FIDDLER ON THE ROOF has touched audiences around the world with its humor, warmth and honesty. The universal theme of tradition cuts across barriers of race, class, nationality and religion, leaving audiences crying tears of laughter, joy and sadness.The show features a star turn in Tevye, among the most memorable roles in musical theatre. Original director/choreographer
Jerome Robbins
' staging is legendary, and available from MTI in a comprehensive choreographic guide. Its celebrated score by
Jerry Bock
and
Sheldon Harnick
, features songs loved the world over: "Sunrise, Sunset," "If I Were A Rich Man" and "Matchmaker," to name a few. FIDDLER ON THE ROOF is simply Broadway at its very best.
Click Here for More Information
BLOODY BLOODY ANDREW JACKSON
MINNEAPOLIS MUSICAL THEATRE
5/30-6/22/2014
BLOODY BLOODY ANDREW JACKSON creators
Michael Friedman
and
Alex Timbers
cook up an alternate universe (and draw parallels to today's political/populist landscape) with their musical about the seventh U.S. president, reinvented as an "emo" rock star. BLOODY BLOODY ANDREW JACKSON tells the story of America's first political maverick. A.J. kicked British butt, shafted the Indians and smacked down the Spaniards all in the name of these United States--who cares if he didn't have permission?An exhilarating and white-knuckled look at one of our nation's founding rock stars, BLOODY BLOODY ANDREW JACKSON recreates and reinvents the life of "Old Hickory," from his humble beginnings on the Tennessee frontier to his days as Commander-in-Chief. It also asks the question, is wanting to have a beer with someone reason enough to elect him? What if he's really, really hot?This wildly entertaining 90-minute show is perfect for comedic actors and singers, with minimal dancing required. BLOODY BLOODY ANDREW JACKSON is an actor driven rather than design-dependent musical; it encourages breaking the fourth wall, audience participation, and rocking out!
Click Here for More Information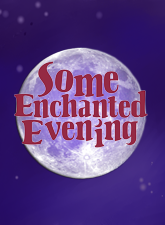 SOME ENCHANTED EVENING - THE SONGS OF RODGERS & HAMMERSTEIN
Generations Theatre Company
6/20-6/22/2014
More so than any composer and lyricist who have written for the stage, the songs of Rodgers & Hammerstein have become an integral part of our everyday lives. We sing them in the shower, we dance to them in ballrooms, we hear them on the radio and in clubs and, yes, in elevators and supermarkets too. We still thrill to them on the live stage in their respective shows, and we teach them to our children. This stunning collection of compositions places five performers in a theatrical setting-first 'backstage,' where the songs are sung as personal interplay, and then 'onstage.' While offering the performers an opportunity to explore the songs within their own styles and sensibilities, it offers the audience a glorious parade of genuine hits.Music by Rodgers, Richard; Lyrics by
Oscar Hammerstein
II; Concept by
Jeffrey B. Moss
; For
Jerry Kravat
Entertainment Services, Inc.
Click Here for More Information
DR. DOLITTLE
EDEN PRAIRIE PLAYERS
6/13-6/22/2014
The classic tale of kindness to animals and animal kindnesses trots, crawls and flies onto the stage in DOCTOR DOLITTLE, the big Broadway-sized family musical. All of the characters we've come to love through the stories of
Hugh Lofting
and the magical movie musical are given new life in the stage version.The musical concerns the classic tale of a wacky but kind Doctor who can talk to animals. The show takes the audience on a journey from the small English village of Puddleby-in-the-Marsh to the far corners of the world. Doctor Dolittle is wrongly accused of murder and, once pronounced innocent, continues with his search for the Great Pink Sea Snail--the oldest and wisest of the creatures on earth.DOCTOR DOLITTLE provides directors the wonderful flexibility of casting performers of all ages and types, including a large ensemble that calls for actors to portray talking animals.
Click Here for More Information
GHOST THE MUSICAL
Orpheum Theatre
6/18-6/23/2014
Set in modern day New York City, Ghost The Musical is a timeless fantasy about the power of love. Walking back to their apartment one night, Sam and Molly are mugged, leaving Sam murdered on a dark street. Sam is trapped as a ghost between this world and the next and unable to leave Molly, who he learns is in grave danger. With the help of a phony storefront psychic,
Oda Mae Brown
, Sam tries to communicate with Molly in the hope of saving and protecting her.
Click Here for More Information
I DO! I DO!
PAUL BUNYAN PLAYHOUSE
6/18-6/28/2014
The story of a marriage is at the center of I DO! I DO! - an intimate and nostalgic work by
Harvey Schmidt
and
Tom Jones
(THE FANTASTICKS).The show begins with Michael and Agnes on their wedding day. Their vows behind them, they look forward to spending the rest of their lives together. We watch as they go through their wedding night jitters, raise a family, and negotiate mid-life crises. Michael eventually admits to his infidelity, and although Agnes is angered by his actions, she forgives him and the couple reconciles. They re-discover how much they really need each other. Then, after 50 years of marriage, the couple leaves their house to the next pair of newlyweds.This touching story of two soul mates navigating the perils of life is set to the strains of a tuneful, charming score. With minimal set and costume requirements, this show is ideal for regional theatre companies on a limited budget and smaller troupes.
Click Here for More Information
ALL SHOOK UP
Marshall Area Stage Company
6/20-6/29/2014
Click Here for More Information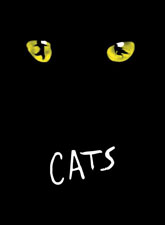 CATS
Calumet Players
6/19-6/29/2014
Based on the universally popular poetry of
T.S. Eliot
, CATS tells the story, in song and dance, of the annual gathering of Jellicle cats at which time one special cat is selected to ascend to the Heaviside layer. A true musical theatre phenomenon, CATS opened at London's New London Theatre on May 11, 1981 and ran for a record-setting 21 years. CATS's London success was nearly matched on Broadway where it ran at the Wintergarden Theatre for just over 18 years.Music by
Andrew Lloyd Webber
; Based on Old Possum's Book Of Practical Cats; By T. S. Eliot
Click Here for More Information
DR. SEUSS' THE CAT IN THE HAT
CHILDRENS THEATRE COMPANY/PROF
5/22-7/20/2014
From the moment his tall, red-and-white-striped hat appears around the door, Sally and her brother know that THE CAT IN THE HAT is the funniest, most mischievous cat they have ever met.With the trickiest of tricks and craziest of ideas, he is certainly fun to play with. And he turns a rainy afternoon into an amazing adventure. But what will mum find when she gets home...? The National Theatre's production of
Dr. Seuss
's THE CAT IN THE HAT is a lively, engaging "play with sound effects" for performance by adults for young children. Not a word has been touched or added to
Dr. Seuss
's classic, ensuring anyone who's read the story will find themselves transported into the world they've always imagined.
Click Here for More Information
DISNEY'S THE JUNGLE BOOK KIDS
ISD 728 COMMUNITY EDUCATION
6/19-8/14/2014
The jungle is jumpin' with jazz is this exciting Disney classic! Join Mowgli, Baloo, King Louie and the gang as they swing their way through madcap adventures and thwart the ferocious tiger, Shere Khan. Specially adapted from the beloved film, this musical includes all your favorite Disney tunes, like "The Bare Necessities," and "I Wan'na Be Like You." With colorful characters and that toe-tapping jungle rhythm, Disney's THE JUNGLE BOOK KIDS is sure to be a crowd-pleaser for audiences of all ages.
Click Here for More Information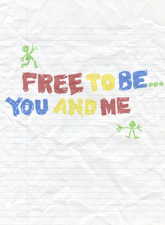 FREE TO BE... YOU AND ME
Old Log Theater
6/24-8/17/2014
Marlo Thomas
conceived a children's book that, instead of telling boys and girls who they should be, would open them to the possibilities of who they could be. She gathered many of her supremely talented friends from various worlds of the arts and the remarkable result is highly regarded as a modern classic of children's literature. Life-enhancing themes are imaginatively blended with music and humor to expand children's personal horizons, enabling them to invent their own futures without limitation, while dispelling some old constraints and worn-out conventions in the process. Parents, teachers and other grown-up friends will delight in sharing this extraordinary and memorable experience with the children in their lives.From the Book ; Conceived By
Marlo Thomas
& and Friends; Contributions by Judy Blume & Dan Greenberg &
Carol Hall
&
Sheldon Harnick
& Bruce Hart &
Edward Kleban
& Elain Laron &
Stephen Lawrence
& Betty Miles & Shelley Miller &
Carl Reiner
&
Mary Rodgers
&
Shel Silverstein
&
Peter Stone
& Charlotte Zolotow; Adaptation Written for the Stage by Douglas Love and Regina Safran
Click Here for More Information
FOLLIES
JUNGLE THEATER
6/20-8/17/2014
A true theatrical event, this legendary masterpiece is considered by many to be the greatest musical ever created.In FOLLIES the time is 1971, and theatrical impresario Dimitri Weissmann hosts a reunion of ex-Follies performers in his crumbling theatre, setting the stage for a parade of brilliant pastiche numbers, including "Losing My Mind," "I'm Still Here," and "Broadway Baby." Amid the reminiscing, two middle-aged couples confront some unpleasant truths about their past and present and come face to face with the future.Surreal, sophisticated, compelling, heart-wrenching and epic in scope, FOLLIES uses the musical theatre as a metaphor for the collapse of American innocence and naivete in the post-Kennedy years. It is a showcase for powerful dramatic actors, featuring a large cast rich in character, which provides opportunities for seasoned older performers.Spectacular and grand in scale, FOLLIES has also proven ideal for concert presentation and features many of
Stephen Sondheim
's best-known songs and a thrilling book by
James Goldman
, the author of A Lion In Winter.
Click Here for More Information
View All Show Listings for Minneapolis
Click Here to View BroadwayWorld.com Minneapolis Calendar
Related Articles
From This Author BWW