BWW Exclusive: The 101 Greatest SHOW TUNES from 1920-2020
March 19, 2020
How do we make a list of the 101 greatest show tunes from the past 100 years without bias? That's certainly a near-impossible mountain to climb, because even some forms of biases, knowledgeable judgments, are key when doing a task like this. But we need to make it as objective as possible when dealing with something so subjective. (more...)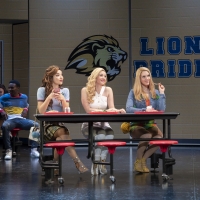 BWW Interview: On Wednesdays, She Wears Pink — Jonalyn Saxer Reflects on Playing the Role of Karen Smith in the MEAN GIRLS National Tour
December 12, 2019
Do you want to see Jonalyn Saxer fit her entire fist into her mouth? Actually, I don't know if the actor can do that, but she is showcasing her talents in the principal role of Karen Smith in the national tour of MEAN GIRLS (Fans of the original 2003 film will recognize that opening line as one of Karen's many now famous tidbits). Now, Saxer is delivering Karen's signature brand of humor eight nights a week—and singing many of the jokes. With book from original screenwriter Tina Fey, music by Jeff Richmond, lyrics from LEGALLY BLONDE: THE MUSICAL lyricist Nell Benjamin, and direction and choreography from Casey Nicholaw, the first ever national tour of MEAN GIRLS arrives in Chicago on Christmas Day. I caught up with Saxer in advance of the show's arrival to talk about her experiences with the musical and how she found her unique voice in the role of Karen. (more...)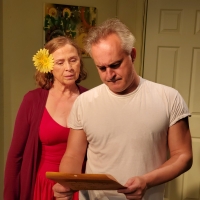 BWW Review: CHAMP AND HIS FOUR WOMEN CONQUER CONTEMPLATION AND ADD CONTENTMENT at Theatre Unlimited (T U Studios)
November 10, 2019
This story takes place within a few weeks' time, about an affable guy who happens to be grieving a devastating loss. a?oeChamp,a?? a nickname Richard's beloved wife dubbed him, is all stressed out.  It has been a year since his wife has passed away, and he has settled into his lonely but nonetheless new pattern of going to the gym every day, then the Sandwich shop where he always gets the exact same order, brings it home and eats it as he talks to his dead wife.  Susie, or as he dubbed her, a?oePrincess,a?? who is not among the living anymore, although all her photos and belongings are laid out prominently in the living room, wanders about (we, the audience can actually see her) reacting silently to his dialogue. Billed as a Dramedy, the play is cleverly written and produced by Art Shulman (a?oeI Got Troubles;a?? a?oe The Rabbi's Mission;a?oe  a?oeOld Broads Can't Dunk;a?? God, Bring Me A Miracle;a?? a?oeBoxcar & Eugenia,a??) and many more, and Directed quite proficiently by Stan Mazin (As Director:  a?oeDoubting Thomas;a?? a?oeGod, Bring Me A Miracle;a??a?? The Prisoner of Second Ave.;a?? a?oeGive 'Em Hell Harry;a?? a?oeStepping Out;a?? As  choreographer:  a?oeBells Are Ringing;a?? a?oeAnything Goes;a?? a?oeFestival;a?? a?oeChicago;a?? a?oeJoseph and the Amazing Technicolor Dreamcoat;a?? a?oePippin;a?? a?oeDames at Sea;a?? a?oeSuperstar,a?? et al.  Stan also appeared as a dancer/actor on the Carol Burnett show for a decade and his autobiography, a?oeA Dancer in Depth,a?? is available on Amazon.com and BN.com).      (more...)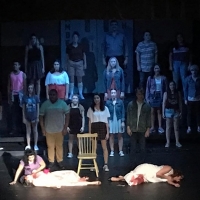 BWW Review: Young, Talented Cast Shines in the Very Dark CARRIE: THE MUSICAL at Richey Suncoast Theatre
September 09, 2019
Stephen King's gory tale of teenage revenge is one of the most notorious shows in musical theatre history, but it's certainly done right at RST. (more...)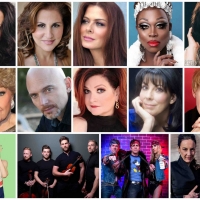 Provincetown Art House Season Announces Star-Studded Lineup
July 29, 2019
As summer's latest heat wave breaks, a surge of star-power will amp-up the footlights inside Provincetown's (air conditioned!) Art House and Town Hall theaters for Producer Mark Cortale in August & September. For Tickets and information, visit www.ptownarthouse.com or call 800-838-3006. (more...)

Review Roundup: What Did Critics Think of Disney's ALADDIN Live-Action Remake?
May 22, 2019
Disney's newest live-action remake is Aladdin, and ahead of its release this Friday, May 24, critics are sharing their thoughts on the adaptation of Disney's 1992 classic. The film is the exciting tale of the charming street rat Aladdin, the courageous and self-determined Princess Jasmine and the Genie who may be the key to their future. Directed by Guy Ritchie, 'Aladdin' is written by John August and Ritchie based on Disney's 'Aladdin.' (more...)

BWW Review: Stephen Sondheim's Horrifying & Hilarious SWEENEY TODD: THE DEMON BARBER OF FLEET STREET at the Asolo - The Finest Musical Yet Written
May 14, 2019
You won't find a better production of this masterpiece, now celebrating its 40th anniversary. (more...)

BWW Exclusive: Celebrate Love with More of Broadway's Favorite Couples!
February 18, 2019
It may be 50% of candy today, but there's no discounting these sweet love stories. BroadwayWorld is back with even more of your favorite Broadway couples, with all the 'aw' and 'ah' moments included! Read below for part two of our exclusive two part feature! (more...)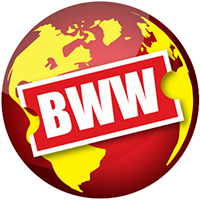 Soho Rep Announces 2018-19 Season
September 11, 2018
Soho Rep. announces its 2018-2019 season, with two world premieres that demonstrate the small but flexible space's 'indispensible' (New York Magazine) presence as 'a 70-seat house filled with big ideas' (Hilton Als, The New Yorker). Through singular and irreverent stylistic approaches, Kate Tarker's Thunderbodies,directed by Lileana Blain-Cruz (October 16-November 18, 2018), and Christopher Chen's Passage, directed by Saheem Ali (April 23-May 26, 2019),interrogate the staggering ramifications of U.S and global imperialism. (more...)
Regional Roundup: Top New Features This Week Around Our BroadwayWorld 8/3 - ANNIE, TITANIC, PIPPIN and More!
August 03, 2018
BroadwayWorld presents a comprehensive weekly roundup of regional stories around our Broadway World, which include videos, editor spotlights, regional reviews and more. This week, we feature ANNIE, TITANIC, PIPPIN and More! (more...)

Erin Davie, Kate Rockwell and More Cast in THE 8th ANNUAL SHORT NEW PLAY FESTIVAL
July 11, 2018
Red Bull Theater announced the casts for their eighth annual festival, featuring two brand new commissions from Tina Howe and Doug Wright, alongside 6 brand new plays chosen from hundreds of submissions from playwrights across the country. (more...)
Based on the classic Victorian-era novel, a young girl's resilience and the power of her imagination change the world.