The Last Five Years
Dates

4/24/2020 - 4/26/2020

Theatre


Orono,ME 04469




News About The Last Five Years at University Of Maine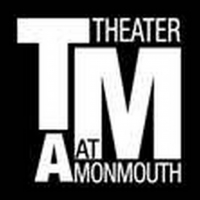 Theater at Monmouth Maine's Classic Theater Releases 2020 Schedule
December 05, 2019
This summer, take a break from the hustle and bustle and journey to the lakes region of Central Maine to experience Theater at Monmouth's (R)evolutionary Season. 2020 is a big year! It's Maine's Bicentennial, it's the 100th Anniversary of Women's Suffrage, and it's an election year. So many revolutionary and evolutionary things to celebrate we've rolled them all into one big ball for a 51st Season of EPIC proportions.

BWW Interview: Artistic Director Paul Rush at Sixty-six Theater Co. Welcomes MY THING OF LOVE
April 29, 2019
Paul Rush is the artistic director of Sixty-six Theater Co. located inside the Strasberg Institute in Hollywood. This past weekend April 26 - 28 he opened a new play in the Marilyn Monroe Theater of the Institute entitled My Thing of Love. In our chat Rush talks about the play, the Sixty-six Theater Co. and why he started it three years ago. Tell us about Sixty-six Theater Co. and its mission. It was founded by myself and two of my friends (Maggie Cleary and Coleman Kelly) while we, new to LA, were in that typical Hollywood routine of asking people to look at us, and we got kind of tired of just humbly asking to be looked at. We thought we weren't giving to the community. We wanted to really create thought-provoking theatre with an intention of giving to our audience. Do you always do first-run shows?
Map of The Last Five Years at University Of Maine
View Larger Map
Where to Eat Near The Last Five Years at University Of Maine

Sorry, no nearby restaurants.