Disney's The Little Mermaid
Dates

3/19/2020 - 3/27/2020

Theatre


Louisville,KY 40272




News About Disney's The Little Mermaid at Valley High School

2019 Gene Kelly Award Winners Announced
May 26, 2019
A sold-out crowd gathered at the Benedum Center as Pittsburgh CLO and The Michael J. Kara Family honored Allegheny County's finest high school performers at the 29th Annual Pittsburgh CLO Gene Kelly Awards for Excellence in High School Musical Theater on Saturday, May 25, 2019.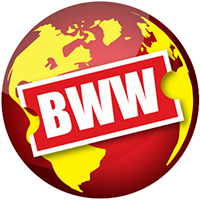 The Des Moines Community Playhouse Announces Performance Academy Showcase
July 18, 2018
The Des Moines Community Playhouse Performance Academy presents a musical showcase Cabaret, Saturday, July 21, 2018. Shows are at 1:00 PM and 4:00 PM. Due to renovations at the theatre, Performance Academy Cabaret will be performed at the Staplin Performing Arts Center at Valley High School, 3650 Woodland Ave., West Des Moines.Tickets are pay-what-you-can with proceeds going to the Playhouse's youth programming, and can be purchased at dmplayhouse.com or at the door.
Map of Disney's The Little Mermaid at Valley High School
View Larger Map
Where to Eat Near Disney's The Little Mermaid at Valley High School
RESTAURANT
$
DESCRIPTION
Palettes at the Art Museum
American
100 W. 14th Ave Parkway
Denver, CO 80204
3035341455
$$$
Fleur Bistro
American
1225 Logan St.
Denver, CO 80203
3038321300
$$$
Fleur Bistrowrites... Our mission is to use sustainable, local, ingredients to create healthy and delicious fare for our patrons. We provide our guests with a delicious and affordable American culina... (dining info)
Katie Mullen's Irish Restaurant & Pub
American
Irish
1550 Court Place
Denver, CO 80202
3035730336
$$$
Katie Mullen's Irish Restaurant & Pubwrites... Katie Mullen's is a uniquely Irish Bar and Restaurant encompassing four bars and four themed experiences spanning over 11,500 sq feet. Katie Mullen's br... (dining info)
Afternoon Tea at the Brown Palace
American
321 17th Street
Denver, CO 80202
3032973111
$$$
Afternoon Tea at the Brown Palacewrites... For decades, afternoon tea has been a tradition at The Brown Palace. Set amid the historic grandeur of the newly restored atrium lobby with its serenade of ... (dining info)
Ellyngton's at the Brown Palace
American
321 17th Street
Denver, CO 80202
3032973111
$$$$
Ellyngton's at the Brown Palace writes... Deal makers, politicians and businessmen frequent the restaurant regularly making it the place see and be seen. The hotel main dining room serves trad... (dining info)
Palace Arms at the Brown Palace
American
321 17th Street
Denver, CO 80202
3032973111
$$$$
Palace Arms at the Brown Palace writes... The legendary restaurant is for the food and wine aficionado. Blending contemporary American cuisine with one of the best wine selections anywhere, the Palac... (dining info)
Ship Tavern at the Brown Palace
Seafood
321 17th Street
Denver, CO 80202
3032973111
$$$
Ship Tavern at the Brown Palace writes... Enjoy Ship Tavern's own micro-brewed beer on tap along with a large selection of bottled beers while watching sporting events on the plasma TV. Ship T... (dining info)
The Belvedere Restaurant
European
323 14th Street
Denver, CO 80202
7209744052
$$$
Belvedere Restaurant is a Polish - Easter European Authentic Cuisine.We prepare and cook everything from scratch with a freshest ingredients offering our customers good quality in Polish food.If You a... (dining info)
Randolph's at Warwick Denver Hotel
American
1776 Grant Street
Denver, CO 80203
3033187272
$$$
Randolph's at Warwick Denver Hotel writes... Comfortable, Elegant. Uptown's Best. Discover Elegance Redefined Randolph's serves contemporary American Cuisine and classic cocktails in a backdro... (dining info)
Avenue Grill - Denver
American
630 E. 17th Ave
Denver, CO 80203
3038612820
$$$
Avenue Grill - Denverwrites... The Avenue Grill is renowned for its award-winning martinis, wine list, friendly bartenders and a welcoming, inimitable style. The Avenue is a favored lunch and dinner... (dining info)
Fleming's Prime Steakhouse & Wine Bar - Denver
American
Steakhouse/Seafood
191 Inverness Drive West
Denver, CO 80112
3037680827
$$$$
Fleming's Prime Steakhouse & Wine Bar - Denver writes... Fleming's Prime Steakhouse & Wine Bar is the ultimate steakhouse destination for people seeking a stylish, lively and contemporary dini... (dining info)
Trinity Grille
American
1801 Broadway
Denver, CO 80202
3032932288
$$$
Trinity Grille writes... The Trinity Grille has been serving American classic cuisine to the downtown Denver business crowd for over 25 years. Located on Tremont Street across from the Brown Palace H... (dining info)
Olivéa
Italian
719 E. 17th Ave.
Denver, CO 80203
3038615050
Chances Sports Bar
American
1135 Bannock St
Denver, CO 80202
7207716055
$$$
Chances Sports Barwrites... Chances Sports Bar & Grill is designed for comfort, with a healthier menu than coventionial sports bars, while keeping it fun & exciting. The interior has the look of a lo... (dining info)
Earls Downtown Denver
International
1600 Glenarm Place, Suite 140
Denver, CO 80202
3035953275
$$$
If you have lofty expectations for an Earls in the mile-high city, Earls Glenarm Denver Restaurant will not disappoint. Let us direct your attention to the atmosphere: warm, welcoming but with a bit o... (dining info)
Maggiano's - Denver Pavilions
American
Italian
500 16th Street,
Denver, CO 80202
3032607707
$$$
Maggiano's - Denver Pavilions writes... Maggiano's is conveniently located in the Denver Pavilions on downtown's 16th Street Mall. Our location offers easy free shuttle access to hotels, the Denver C... (dining info)
Burnsley Restaurant and Lounge
American
1000 Grant St.
Denver, CO 80203
3038301000
$$$
One of the great amenities at The Burnsley All Suite Hotel includes the intimate Burnsley Dining Room & Lounge. Our fine dining exudes a unique atmosphere of class and refinement. Enjoy our delicious ... (dining info)
Appaloosa Grill
American
535 16th St.
Denver, CO 80202
720-932-1700
$$$
Appaloosa Grill writes... Established in 2001, the employee owned Appaloosa Grill is a refreshingly unique choice among eateries that line the 16th St. Mall. The diverse all day menu features 100% na... (dining info)
Wild Bangkok Bar and Grill
Thai
1630 Welton Street
Denver, CO 80202
3036234999
$$$
Wild Bangkok Bar and Grill writes... Welcome to Wild Bangkok Bar and Grill (Sawadee Krub)! We are pleased to provide healthy, sophisticated Thai Cuisine in an upscale authentic environment daily. Our... (dining info)
Japoix
Eclectic
975 Lincoln St
Denver, CO 80203
3038612345
$$$
Japoix writes... JAPOIX elevates the concept of fusion cuisine with a new American approach to dining in which guests can share, savor and socialize in an upscale atmosphere. Combining flavo... (dining info)
Altitude Restaurant - Hyatt Regency Denver
American
650 15th Street
Denver, CO 80202
3034864434
$$$$
Altitude Restaurant - Hyatt Regency Denver writes... Altitude, named for Denver's "Mile High" elevation, serves contemporary American cuisine in comfortable elegance. Enjoy the view of the city while... (dining info)
Wild Catch Restaurant
American
1033 E 17th Ave
Denver, CO 80218
7203822935
$$$
Wild Catch Restaurantwrites... WILDCATCH, a new upscale-casual restaurant featuring the culinary creations of Tony Clement, Executive Chef most recently from Mizuna. From wild game to sustainably-har... (dining info)
Row 14 Bistro & Wine Bar
New American
International
891 14th St
Denver, CO 80202
3038250100
$$$
Row 14 Bistro & Wine Bar is a sophisticated yet approachable neighborhood cornerstone restaurant with a strong focus on the pairing of accessible wines and seasonal food offerings. Named Top Wine List... (dining info)
Diegos Mexican Food & Cantina
Mexican
1600 Champa St.
Denver, CO 80202
3033434671
$$$
Diegos Mexican Food & Cantina writes... We invite you to experience a touch of Mexico's finest cuisine in our tropical atmosphere on the 16th Street Mall at Champa Street. Our award winning salsas an... (dining info)
Little India Restaurant - Downtown
Indian
1533 Champa St.
Denver, CO 80202
3036295777
$$$
Little India Restaurant - Downtown writes... Voted Denver's Best Indian Restaurant twelve years straight, Little India Restaurant offers a unique experience in authentic Indian cuisine in a comfortab... (dining info)
Panzano
Italian
909 17th St.
Denver, CO 80202
3032963525
$$$$
Panzano writes... "Chi mangia bene, vive bene" (Those that eat well, live well) Award-winning Panzano and Chef Elise Wiggins offer the best in contemporary Northern Italian cuisine feat... (dining info)
Rialto Cafe
American
Cafe
934 Sixteenth Street
Denver, CO 80202
3038932233
$$$
Food With Spirit. Situated in the heart of downtown Denver on the popular 16th Street Mall, Rialto Cafe is a stylish, upbeat restaurant and bar featuring expertly prepared American foods. Using only t... (dining info)
Le Grand Bistro and Oyster Bar
French
1512 Curtis St.
Denver, CO 80202
3035341155
$$$
Rock Bottom Brewery - Denver
American
1001 16th St.
Denver, CO 80265
3035347616
$$$
Rock Bottom is an exciting, lively restaurant and brewery featuring an eclectic menu at an affordable price. The service is friendly and energetic. Quality ingredients, talent, passion and innovation ... (dining info)
The Corner Office Restaurant and Martini Bar Denver
International
1401 Curtis Street
Denver, CO 80202
3038256500
$$$
No hassles or deadlines here. The Corner Office, Downtown Denver, where enjoying good food & great cocktails is your only assignment. Loosen up, kick back & slide into prime time with colleagues, frie... (dining info)