Now Playing Onstage in Louisville - Week of 6/08/2014
View All Show Listings for Louisville
Click Here to View BroadwayWorld.com Louisville Calendar
ART
Bunbury Theatre
6/6-6/15/2014
How much would you pay for a white painting? Would it matter who the painter was? Would it be art? One of Marc's best friends, Serge, has just bought a very expensive painting; it's about five feet by four, all white with white diagonal lines. To Marc, the painting is a joke, but Serge insists Marc doesn't have the proper standard to judge the work.
Click Here for More Information
STEEL MAGNOLIAS
Shelby County Community Theatre
6/6-6/15/2014
In the world of Truvy's local-homegrown beauty salon, six very different women come together to share their secrets, fears and love for one another while exchanging hysterical and neighborly gossip.
Click Here for More Information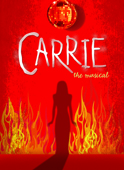 CARRIE THE MUSICAL
Wayward Actors Company
6/6-6/15/2014
Carrie White is a misfit. At school, she's an outcast who's bullied by the popular crowd, and virtually invisible to everyone else. At home, she's at the mercy of her loving but cruelly over-protective mother. But Carrie's just discovered she's got a special power, and if pushed too far, she's not afraid to use itMusic by
Michael Gore
; Lyrics by
Dean Pitchford
; Book by
Lawrence D. Cohen
; Based on the novel by
Stephen King
Click Here for More Information
YOUNG FRANKENSTEIN
MARKET HOUSE THEATRE
6/5-6/22/2014
IT'S ALIVE! From the creators of the record-breaking Broadway sensation THE PRODUCERS comes this monster new musical comedy.With such memorable tunes as "The Transylvania Mania," "He Vas My Boyfriend" and "Puttin' On The Ritz," YOUNG FRANKENSTEIN is scientifically-proven, monstrously good entertainment"¦and the only place you'll witness a singing and dancing laboratory experiment in the largest tuxedo ever made.
Click Here for More Information
View All Show Listings for Louisville
Click Here to View BroadwayWorld.com Louisville Calendar
Related Articles
From This Author BWW