Now Playing Onstage in Jackson, MS - Week of 7/27/2014
View All Show Listings for Jackson, MS
Click Here to View BroadwayWorld.com Jackson, MS Calendar
PINOCCHIO
Actor's Playhouse
6/26-8/2/2014
Based on the book by
Carlo Collodi
this lively musical follows Pinocchio, "an almost real boy" on his many mis-adventures. His father, Geppetto the Puppetmaker, tries to steer him clear of the likes of the Fox and the Cat, Candlewick and the Coachman and of course Monstro the Whale. Will Pinocchio sacrifice all and become a real boy? Only the Blue Fairy knows for sure. A classic story for all ages.
Click Here for More Information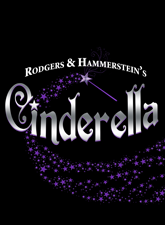 CINDERELLA (ENCHANTED EDITION)
West Point
Arts Council
8/1-8/2/2014
The timeless enchantment of a magical fairy tale is reborn with the Rodgers & Hammerstein hallmarks of originality, charm and elegance. Originally presented on television in 1957 starring
Julie Andrews
, Rodgers & Hammerstein's CINDERELLA was the most widely viewed program in the history of the medium. Its recreation in 1965 starring
Lesley
Ann Warren
was no less successful in transporting a new generation to the miraculous kingdom of dreams-come-true, and so was a second remake in 1997, which starred Brandy as Cinderella and
Whitney Houston
as her Fairy Godmother. As adapted for the stage, with great warmth and more than a touch of hilarity, the hearts of children and adults alike still soar when the slipper fits. This Enchanted Edition is based on the 1997 teleplay.Music by Rodgers, Richard; Book and Lyrics by
Oscar Hammerstein
II; Adapted for the Stage by
Tom Briggs
; From the Teleplay by
Robert L. Freedman
Click Here for More Information
MID-LIFE 2! (THE CRISIS CONTINUES)
Actor's Playhouse
7/16-8/17/2014
Brand new, hot off the press, and just as hilarious as it's predecessor MID-LIFE! The Crisis Musical, that performed to critical acclaim at Actors' Playhouse in the summer of 2008. MID-LIFE 2! (The Crisis Continues) takes us back into our middle ages with a hilariously tuneful look at the ever-growing legion of Mid-Lifers. Sketch comedy and musical comedy combine in this very funny and entertainingly witty new musical, guaranteed to serve up reflections of all our lives.
Click Here for More Information
View All Show Listings for Jackson, MS
Click Here to View BroadwayWorld.com Jackson, MS Calendar
Related Articles
From This Author BWW