The Agitators at Phoenix Theatre
Dates

2/27/2020 - 3/22/2020

Theatre


705 North Illinois Street
Indianapolis,IN 46204
Facebook

Tickets Info

$25 to $40
Phone: 6198508698




They agitated the nation. They agitated each other. They changed the course of American history. Experience the unlikely but true story of the 45-year friendship between famed suffragette Susan B. Anthony and escaped slave turned civil rights leader Frederick Douglass at Phoenix Theatres presentation of The Agitators by Mat Smart premiering Friday, Feb. 28 at 8 p.m. with a preview on Thursday, Feb. 27 at 7 p.m.Brimming with modern urgency and relevance, the play chronicles the friendship and sometimes rivalry between Anthony and Douglass from their first meeting in the 1840s. The young activists were full of hopes, dreams, and a common purpose. As they grew to become the cultural icons known today, their movements collided, and their friendship was severely tested. Through it all, they survived a Civil War, ridicule and violence, and ascended to the highest halls of government with their message of freedom.Chicago-based actor Jerome Beck assumes the role of Frederick Douglass. Beck was recently seen in Goodman New Stages Incendiary. Other credits include the world premiere of Mickle Mahers It Is Magic with Theater Oobleck and the world premiere of Ike Holters Rightlynd at Victory Gardens Theater. TV Credits include The Chi. Beck is a graduate of The Theatre School at DePaul Master of Fine Arts acting program. Playing the role of Susan B. Anthony is Indianapolis-based actor and director Lauren Briggeman. She is the Founding Artistic Director of Summit Performance Indianapolis, a women-focused theatre company housed at the Phoenix Theatre Cultural Centre. Most recently she directed Summit's production of Amy Herzog's Mary Jane. She was last seen onstage in Phoenix's production of Cry It Out.Im excited and humbled to be working on this particular piece of theatre at this particular time as we celebrate the anniversaryonly 100 yearsof women's suffrage in the U.S., said Briggeman referring to the 19th Amendment of 1920 giving women the right to vote. Were reflecting on our country's history in the ongoing fight for equity for all people of all demographics.The Agitators by Mat Smart is made possible through the generosity of Production Sponsors Marianne Glick and Mike Woods and Production Underwriters Lambda Chi Alpha Fraternity, EnviroForensics and Christian Theological Seminary. Sponsorship for the Phoenix Theatres 2019/2020 Season is generously provided by Dr. Daniel H. Spitzberg, M.D.Performances begin with a preview on Thursday, Feb. 27, opening night on Friday, Feb. 28 and run through March 22. All shows take place at the Phoenix Theatres Livia and Steve Russell Stage located at 705 N. Illinois Street in Indianapolis. Shows include Thursdays at 7 p.m., Friday and Saturdays at 8 p.m. and Sunday matinees at 2 p.m. Tickets are $25 for students and $30 to $40 for adults and are now on sale at PhoenixTheatre.org or by calling the Box Office at 317-635-7529. Save up to 35% on the one-day-only Early Bird Sale on Thursday, Feb. 6, 2020. Audio Description PerformanceWe are pleased to offer audio description for the Thursday, March 5 performance. Audio describers narrate the movement and overall look of the play in between actors' lines for patrons who are blind or visually impaired. Please contact the box office at (317) 635-7529 to reserve equipment as we have a limited number of units available.Free parking is available in the Phoenix Theatre parking lot on the west side of Illinois Street across from the theatre.

News About The Agitators at Phoenix Theatre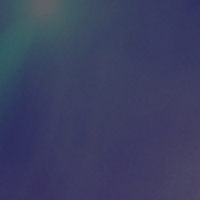 Winners Announced For The 2020 BroadwayWorld Indianapolis Awards! Indiana Repertory Theatre, Phoenix Theatre Indianapolis, Footlite Musicals & More Take Home Wins!
January 11, 2021
Winners have been announced for the 2020 BroadwayWorld Indianapolis Awards - which were back bigger than ever, celebrating the best in local theatre of the past decade! 

Phoenix Theatre Announces 2019/2020 New Season - DETROIT '67, THE LEGEND OF GEORGIA MCBRIDE, and More!
March 06, 2019
Phoenix Theatre's 2019/20 season gets underway March 5, 2019 with the public announcement at a grand Season Announcement Party.