Now Playing Onstage in Houston - Week of 10/16/2016
View All Show Listings for Houston
Click Here to View BroadwayWorld.com Houston Calendar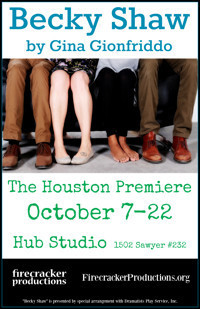 BECKY SHAW
Firecracker Productions
10/7-10/22/2016
In Gina Gionfriddo's BECKY SHAW, a newlywed couple fixes up two romantically challenged friends: wife's best friend, meet husband's sexy and strange new co-worker. When an evening calculated to bring happiness takes a dark turn, crisis and comedy ensue in this wickedly funny play that asks what we owe the people we love and the strangers who land on our doorstep. The play premiered at the Humana Festival in 2008 and opened Off-Broadway in 2008. The play was a finalist for the 2009 Pulitzer Prize for Drama.
Click Here for More Information
DAYS OF FUTURE PASSED
Obsidian Theater in association with SRO Productions
10/20-10/22/2016
Obsidian Theater in association with Standing Room Only Production presents DAYS OF FUTURE PASSED - a Psychedelic Rock Show - featuring the music of The Moody Blues. This concert/cabaret is based on The Moody Blues 1967 concept album of the same name, plus additional music from their concept albums produced from 1968 - 1971, DAYS follows two couples over the course of 24 hours as they share love, friendship, drugs, adventures and spirituality. Tickets at www.sro-productions.com are $30 for reserved seating (front row of all sections), $20 general admission seating and $15 for student general admission seating. Direction by Chris Patton (who directed SRO's production of AMERICAN IDIOT that received the 2016 Houston Press Award for Best Musical). Choreography by Liz Tinder. Additional music arrangements by Kiefer Slaton and Wayne Landon. Produced by Rachel Landon (who directed SRO's production of ASSASSIN that received the 2015 BWW-Houston Award for Best Musical. DAYS features the vocal talents of John Forgy (2016 Houston Press Nominee), Chaney Moore (2015 BWW-Houston Award Winner), Seth Cunninghame and Blair Carrizales - and the music talents of the SRO band - Sean Ramos (drums), Josh Artall (keyboard/guitar), James Hyatt (guitar/keyboard) and Wayne Landon (bass).
Click Here for More Information
THE JONES HALL 50TH BALL – A MAD MID-CENTURY CELEBRATION AND CONCERT
Jones Plaza
10/22-10/22/2016
THE JONES HALL 50TH BALL – A MAD MID-CENTURY CELEBRATION is scheduled for October 22, 2016 and will be chaired by Alexandra and David Pruner and James Postl. The event will include a concert featuring internationally acclaimed violinist Itzhak Perlman, a frequent SPA recitalist, performing with the Houston Symphony under the direction of Music Director Andrés Orozco-Estrada. The festive concert will be followed by a gala dinner and dancing to the timeless Lester Lanin Orchestra from New York under a spacious tent on Jones Plaza. We will pay tribute to the Ballet and the Opera, as well as the SPA and the Symphony, in a program that allows us to look back at these wonderful organizations in 1966 and celebrates all that they have become today.
Click Here for More Information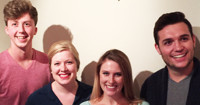 THE MUSICAL OF MUSICALS, THE MUSICAL!
Theater LaB Houston
10/7-10/23/2016
The Musical of Musicals, the Musical! Music by Eric Rockwell Lyrics by Joanne Bogart Book by Eric Rockwell and Joanne Bogart TLH stages one of its most successful productions, last produced 10 years ago. The Musical of Musicals, The Musical! is a musical about musicals! In this hilarious satire of musical theatre, one story becomes five delightful musicals, each written in the distinctive style of a different master of the form, from Rodgers and Hammerstein to Stephen Sondheim. The basic plot: June is an ingénue who can't pay the rent and is threatened by her evil landlord. Will the handsome leading man come to the rescue? The variations are: a Rodgers & Hammerstein version, set in Kansas in August, complete with a dream ballet; a Sondheim version, featuring the landlord as a tortured artistic genius who slashes the throats of his tenants in revenge for not appreciating his work; a Jerry Herman version, as a splashy star vehicle; an Andrew Lloyd Webber version, a rock musical with themes borrowed from Puccini; and a Kander & Ebb version, set in a speakeasy in Chicago. This comic valentine to musical theatre was the longest running show in the York Theatre Company's 35-year history before moving to Off-Broadway. "Witty! Refreshing! Juicily! Merciless!" - Michael Feingold, Village Voice "A GIFT FROM THE MUSICAL THEATRE GODS!" - TalkinBroadway.com "Real Wit, Real Charm! …it's GREAT FUN!" - The New York Times "Funny, charming and refreshing! It hits its targets with sophisticated affection!" - New York Magazine Directed by Jimmy Phillips Musical Director Steven Jones with Shelby Fisher, Haley Hussey, Joseph Reed & Ryan Smith
Click Here for More Information
CARRIE: THE MUSICAL
Iconotheatrix
10/20-10/23/2016
Iconotheatrix presents Carrie: The Musical October 20-23, 2016 at The MATCH (Midtown Arts and Theatre Center Houston). In this revamped, contemporary version of the famous (and infamous) 1988 production, Carrie: The Musical follows a young woman, Carrie White (Courtlin Parisher) with telekinetic powers. An outcast at school, where she is bullied viciously for her differences, Carrie is also lost at home, with a fervently religious mother, Margaret White (guest artist, Rachel Landon) whose love traps her in its maw. When PE teacher, Miss Gardner (guest artist, Morgan Kaupert), kind classmate Sue Snell (Jackie Cortina), and boyfriend Tommy Ross (Brendan Morrow) reach out to try and help Carrie, it seems that for once, Carrie might have a shot at being accepted. But Chris Hargensen (Cassidy D'Agostino), the class's most vicious bully, and Billy Nolan (Alex Kerry), her not-so-bright boyfriend, have other ideas. Pushed to the brink, Carrie's powers threaten to overwhelm her, and devour everyone around her in flame.
Click Here for More Information
DUCK FOR PRESIDENT
Main Street Theater
9/27-10/29/2016
adapt: James Grote; lyrics: George Howe; music: George Howe; dir: Robin Robinson.
Click Here for More Information
DUCK FOR PRESIDENT
Main Street Theater
9/27-10/29/2016
adapt: James Grote; lyrics: George Howe; music: George Howe; dir: Robin Robinson.
Click Here for More Information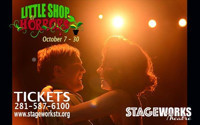 LITTLE SHOP OF HORRORS
Stageworks Theatre
10/7-10/30/2016
The meek floral assistant Seymour Krelborn stumbles across a new breed of plant he names "Audrey II" - after his coworker crush. This foul-mouthed, R&B-singing carnivore promises unending fame and fortune to the down and out Krelborn as long as he keeps feeding it, BLOOD. Over time, though, Seymour discovers Audrey II's out of this world origins and intent towards global domination!
Click Here for More Information
DRY LAND BY RUBY RAE SPIEGEL
Mildred's Umbrella Theater Company
10/20-11/5/2016
Mildred's Umbrella Theatre Company continues its 2016-2017 season with the regional premiere of DRY LAND by recent Yale graduate and Susan Smith Blackburn Prize finalist Ruby Rae Spiegel. Set in a high school locker room, the play centers on the awkward friendship borne out of crisis between two teen girls on the precipice of adulthood. Amy and Ester are an unlikely pair – Amy is brash and blunt while Ester is the more unassuming of the two – who are forced together in trying to solve the problem of Amy's unplanned pregnancy. The result is an honest, unflinching and often hilarious portrayal of teenage distress that has won accolades from critics and audiences alike. Upon its 2014 premiere, the New York Times called the play "tender, caustic, funny and harrowing, often all at the same time." And for her efforts, Spiegel was named a 2014 finalist for the Susan Smith Blackburn prize, which annually honors outstanding new plays written by women. Stepping in to direct the play is Julia Traber, a freelance director who has taught at UH and Rice and is a resident artist with Classical Theatre. "People may have a misconception that DRY LAND is simply a play about abortion, which is understandable given the topicality of the issue following the recent Supreme Court ruling and political debate concerning women's reproductive rights in Texas," Traber says. "But the play is much more about the challenge of navigating relationships while struggling to find one's true identity. Simply put, it's a story about the complexities of friendship and how messy adolescence can be for young women." Artistic Director Jennifer Decker echoes Traber's take, "I chose this play because Ms. Spiegel has been able to realistically and deftly juggle the dark and the light of what it is really like to be a young woman, without melodrama or sentimentality, not simply because it effectively tackles a taboo subject." DRY LAND runs October 20 through November 5 at Studio 101 at Spring Street Studios in the heart of the Washington Avenue Arts District. Tickets are on sale now at www.mildredsumbrella.com. For more information, call 832-463-0409 or e-mail info@mildredsumbrella.com.
Click Here for More Information
A MIDSUMMER NIGHT'S DREAM
Alley Theatre
10/7-11/5/2016
William Shakespeare; dir: Gregory Boyd.
Click Here for More Information
A MIDSUMMER NIGHT'S DREAM
Alley Theatre
10/7-11/5/2016
William Shakespeare; dir: Gregory Boyd.
Click Here for More Information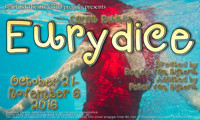 EURYDICE
Pearl Theater
10/21-11/6/2016
In Eurydice, Sarah Ruhl reimagines the classic myth of Orpheus through the eyes of its heroine. Dying too young on her wedding day, Eurydice must journey to the underworld, where she reunites with her father and struggles to remember her lost love. With contemporary characters, ingenious plot twists, and breathtaking visual effects, the play is a fresh look at a timeless love story. Directed by Renee van Nifterik with assistance from Peter V. van Nifterik Performances: Fridays and Saturdays at 8:00pm Sundays at 3:00pm Buy One Get One Free Thursday October 27 at 8:00pm PAY WHAT YOU CAN NIGHT Tuesday November 1 at 8:00pm Tickets Adults $16 Seniors & Students $14 Group Rates Available
Click Here for More Information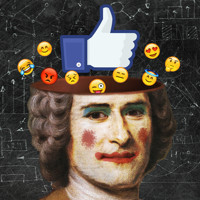 THE JUDGMENT OF FOOLS BY BERNARDO CUBRIA
Horse Head Theatre Co.
10/25-11/12/2016
Horse Head Theatre Co. presents the Regional Premiere of The Judgment of Fools by Bernardo Cubría, Directed by Philip Hays, October 25 - November 12, 2016. Absurdities abound in 2016, so come blow off some steam, knock back a few and tell us what you really think! Audiences will be polled, prodded and poked as a convocation of "Fools" ask you to flex your judging muscles. Like the court jesters of olde, but in Converse All-Stars, these Fools will descend on Houston to reflect the folly of the world. But they need your help to make sense of it all. They want your thoughts, your opinions. They want your emojis, your re-tweets, your "Likes." Have you ever want to talk back to a character, during a show? This is your chance. Have you ever wanted to bust out a real conversation with the person next to you? Do it here. Ever wanted to just stop a friggin' play in the middle of a scene? Here, you can. The audience is the star of this show!
Click Here for More Information
WOLF HALL
Main Street Theater
10/22-12/18/2016
adapt: Mike Poulton; dir: Rebecca Greene Udden.
Click Here for More Information
WOLF HALL
Main Street Theater
10/22-12/18/2016
adapt: Mike Poulton; dir: Rebecca Greene Udden.
Click Here for More Information
View All Show Listings for Houston
Click Here to View BroadwayWorld.com Houston Calendar
Related Articles View More Houston

Stories

Shows
More Hot Stories For You