Broadway Photos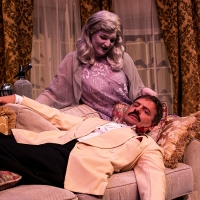 Photo Flash: First Look at The Theatre Group at SBCC's BLITHE SPIRIT
by BWW News Desk - Santa Barbara

(9/20/2019) - The Theatre Group at SBCC continues the 19/20 season with Noël Coward's comedy BLITHE SPIRIT, October 9-26, 2019 in the Garvin Theatre, directed by R. Michael Gros
---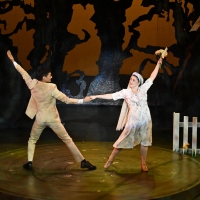 Photo Flash: Last Chance to see TUCK EVERLASTING at Orlando Rep
by BWW News Desk - Orlando

(9/20/2019) - Orlando Repertory Theatre (Orlando REP) will close the run of Tuck Everlasting on September 29, after receiving heartfelt reviews by critics and audiences alike. Based on the novel by Natalie Babbitt, with book by Claudia Shear and Tim Federle, music by Chris Miller and lyrics by Nathan Tysen, Tuck Everlasting tells the story of the eternal Tuck Family and their meeting of Winnie Foster, a young girl with quite an adventure ahead of her.
---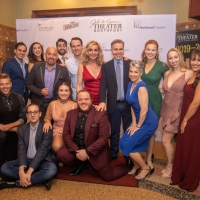 Photo Coverage: SUNSET BOULEVARD Opens at The John W. Engeman Theater Northport
by BWW News Desk - Long Island

(9/20/2019) - The John W. Engeman Theater presents SUNSET BOULEVARD. Performances began on Thursday, September 12 and run through Sunday, October 27, 2019.
---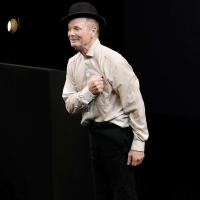 Photo Flash: Bill Irwin's ON BECKETT Opens At Center Theatre Group
by BWW News Desk - Los Angeles

(9/19/2019) - 'On Beckett' opened at Center Theatre Group's Kirk Douglas Theatre on Wednesday, September 18 at 8 p.m. Conceived and performed by Bill Irwin.
---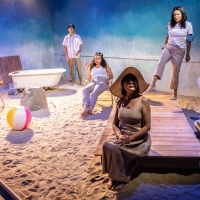 Photo Flash: Playwrights' Arena Presents LAS MUJERES DEL MAR
by BWW News Desk - Los Angeles

(9/19/2019) - Jon Lawrence Rivera, Artistic Director of Playwrights' Arena – the first and oldest theater dedicated to discovering, nurturing, and producing original works written exclusively by Los Angeles playwrights, is presenting the world premiere of LAS MUJERES DEL MAR by Janine Salinas Schoenberg, directed by Diane Rodriguez, on Saturday, September 21st, 2019, at 4 PM.
---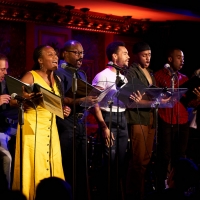 Photo Flash: Andy Blankenbuehler Directs FIVE POINTS Featuring Beth Leavel, Christopher Sieber, And More At Feinstein's/54 Below
by BWW News Desk - Broadway

(9/19/2019) - On Monday September 16th the new musical Five Points delivered a sold-out concert at Feinsteins/54 Below! 
---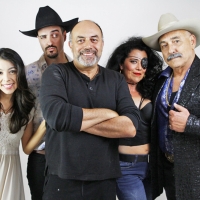 Photo Flash: San Diego Rep Presents BAD HOMBRES/GOOD WIVES
by BWW News Desk - San Diego

(9/19/2019) - San Diego Repertory Theatre announced today the cast and creative team for the brand new play by San Diego REP Playwright-in-Residence Herbert Siguenza, Bad Hombres/Good Wives. The production, featuring direction by REP Artistic Director Sam Woodhouse and original music by Nortec Collective founder Bostich, will run October 3-27, 2019, at San Diego REP's Lyceum Stage Theatre, with previews October 3 – 8, and press opening on Wednesday, October 9 at 7:00 p.m.
---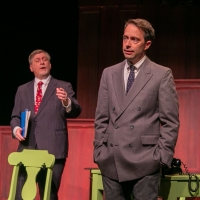 Photo Flash: Theatreworks New Milford Presents WITNESS FOR THE PROSECUTION
by BWW News Desk - Connecticut

(9/19/2019) - On September 20th, TheatreWorks New Milford will open Agatha Christie's theatrical masterpiece, Witness for the Prosecution.
---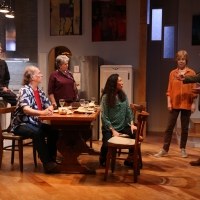 Photo Flash: First Look At FERN HILL Opening Tonight At 59E59 Theaters
by BWW News Desk - Off-Broadway

(9/19/2019) - The NYC premiere of Michael Tucker's FERN HILL, directed by Nadia Tass, opens tonight at 59E59 Theaters.
---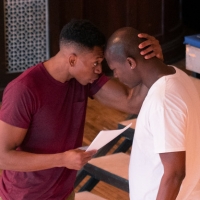 Photo Flash: In Rehearsal with Steppenwolf's THE BROTHERS SIZE
by BWW News Desk - Chicago

(9/19/2019) - Returning to the stage for the first time since its celebrated Chicago premiere, Steppenwolf for Young Adults (SYA) presents The Brothers Size
---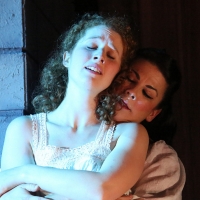 Photo Flash: Cape Rep Theatre Presents INDECENT
by BWW News Desk - Boston

(9/19/2019) - Cape Rep Theatre presents the Cape premiere of INDECENT, by Paula Vogel September 18 through October 13, Tuesdays through Thursdays at 7 pm, Fridays and Saturdays at 8 pm, and Sundays at 2 pm.
---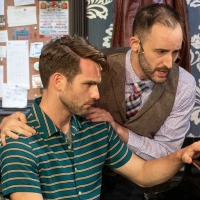 Photo/Video: First Look at 2 PIANOS 4 HANDS at Milwaukee Repertory Theater
by BWW News Desk - Milwaukee, WI

(9/19/2019) - Milwaukee Repertory Theater presents 2 Pianos 4 Hands, a comedic music duel featuring the music of Bach, Beethoven, Billy Joel and Jerry Lee Lewis and more in the recently renovated Stackner Cabaret, September 6 - November 3, 2019. Check out photos and clips from the production below!
---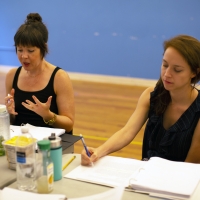 Exclusive Photo Flash: Inside Rehearsal For Clutch Productions' THE WORTH OF WATER
by BWW News Desk - Off-Broadway

(9/19/2019) - Clutch Productions presents a limited engagement run of THE WORTH OF WATER, a new play written by Tira Palmquist and directed by Mêlisa Annis that will be presented Friday, October 4th through Sunday, October 20th, Off-Broadway at HERE, 145 6th Avenue, (on Dominick St., one block south of Spring St.).
---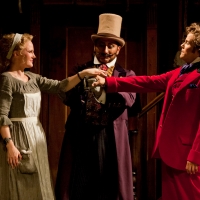 Photo Flash: First Look at Seattle Opera's CINDERELLA
by BWW News Desk - Seattle

(9/19/2019) - Seattle Opera presents Cinderella!
---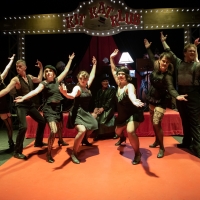 Photo Coverage: First look at Evolution Theatre Company's CABARET
by Jerri Shafer - Columbus

(9/19/2019) - In a Berlin nightclub, as the 1920's draw to a close, a garish Master of Ceremonies welcomes the audience and assures them they will forget all their troubles at the CABARET. With the Emcee's bawdy songs as wry commentary, CABARET explores the dark, heady, and tumultuous life of Berlin's natives and expatriates as Germany slowly yields to the emerging Third Reich. Cliff, a young American writer newly arrived in Berlin, is immediately taken by English singer Sally Bowles. Meanwhile, Fräulein Schneider, proprietor of Cliff and Sally's boarding house, tentatively begins a romance with Herr Schultz, a mild-mannered fruit seller who happens to be Jewish. Performances are September 18th thru September 28th, 2019 at the Columbus Performing Arts Center, 549 Franklin Avenue, Columbus, OH 43215. For tickets or more information, visit: http://evolutiontheatre.org/
---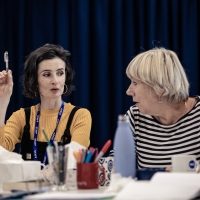 Photo Flash: Inside Rehearsal For GASLIGHT at Watford Palace Theatre
by BWW News Desk - UK Regional

(9/19/2019) - Watford Palace Theatre presents Patrick Hamilton's classic psychological thriller, Gaslight. Richard Beecham directs Hannah Hutch (Nancy), Sandra James-Young (Elizabeth), Jasmine Jones (Jack Manningham), Tricia Kelly (Inspector Rough) and Sally Tatum (Bella Manningham). The production opens on 7 October with previews from 2 October and runs until 26 October.
---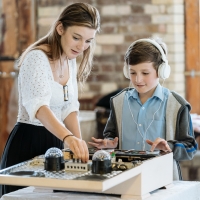 Photo Flash: Inside Rehearsal For THE WATSONS at Menier
by BWW News Desk - UK / West End

(9/19/2019) - Chichester Festival Theatre and Menier Chocolate Factory today announce the full cast for the London première of Olivier Award-winner Laura Wade's The Watsons at the Menier. Samuel West directs original cast members Sam Alexander (Robert Watson), Sally Bankes (Nanny), Joe Bannister (Lord Osborne), Jane Booker (Lady Osborne), Elaine Claxton (Mrs Edwards), Tim Delap (Mr Howard), Sophie Duval (Mrs Robert), Louise Ford (Laura), John Wilson Goddard (Mr Watson), Grace Molony (Emma Watson), Elander Moore (Bertie), Paksie Vernon (Elizabeth Watson), Cat White (Miss Osborne) and Laurence Ubong Williams (Tom Musgrave), who are joined by Rhianna McGreevy (Margaret Watson), with Isaac Forward, Sonny Fowler and Teddy Probets sharing the role of Charles Howard for the run at the Menier. The Watsons played to critical acclaim at Chichester Festival Theatre in 2018. The production opens at the Menier on 30 September, with previews from 20 September, and runs until 16 November.
---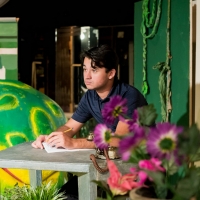 Photo Flash: Inside Rehearsal For TexARTS' LITTLE SHOP OF HORRORS
by BWW News Desk - Austin

(9/19/2019) - TexARTS celebrates the Halloween season with the delicious Broadway sci-fi smash musical, Little Shop of Horrors. Seymour, a meek floral assistant and his bloodthirsty, man-eating plant take the TexARTS Kam & James Morris Stage this October.
---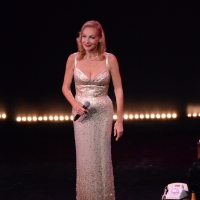 Photo Coverage: Inside Opening Night of Ute Lemper's RENDEZVOUS WITH MARLENE
by Genevieve Rafter Keddy - Off-Broadway

(9/19/2019) - The York Theatre Company presents international stage star Ute Lemper in a new one-woman presentation of Rendezvous with Marlene, a new show written and performed by Ms. Lemper based on a conversation with the legendary Marlene Dietrich and featuring some of her iconic songs.
---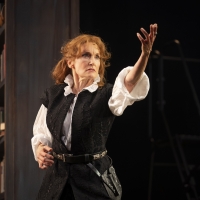 Photo Flash: A First Look At BERNHARDT/HAMLET At Goodman Theatre
by BWW News Desk - Chicago

(9/18/2019) - Pulitzer Prize finalist Theresa Rebeck celebrates and sends up the art of theater-making through a look at the original diva-legendary leading lady Sarah Bernhardt-as she defies gender norms to assume the role of a lifetime.
---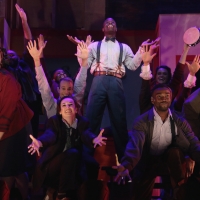 Photo Flash: Jessica Lee Goldyn, James T. Lane and More Star In GUYS AND DOLLS At Virginia Stage
by BWW News Desk - Central Virginia

(9/18/2019) - Prohibition Era New York is bustling with glitz and glamour in this classic Tony Award-winning musical. Nathan Detroit, the city's most infamous craps game organizer, makes the bet of a lifetime with high-roller Sky Masterson. Sky accepts, and tries to win the heart of "Save-A-Soul" missionary Sarah Brown, while Nathan's fiancé of 14 years, Adelaide, grows tired of him gambling with hers. When it comes to love, these characters discover you've gotta roll the dice if you want to win big. 
---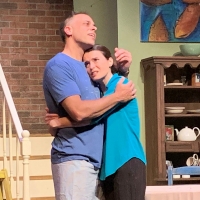 Photo Flash: St. Louis Actors' Studio Presents FIFTY WORDS
by BWW News Desk - St. Louis

(9/18/2019) - October 2019 will mark the beginning of St. Louis Actors' Studio's Thirteenth season, themed 'Two to Tango'. With the sort of clarity and theatrical density that only the two-hander can achieve, the season of exclusively two-character plays will journey through our most closely complex relationships : Mentor and Apprentice; Husband and wife; Mothers and Child.
---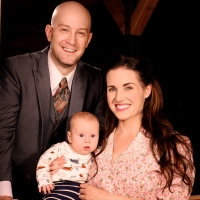 Photo Flash: First Look At The Bright Stars of BRIGHT STAR At Contra Costa Civic Theatre
by BWW News Desk - San Francisco

(9/18/2019) - Contra Costa Civic Theatre (CCCT) presents Bright Star, by Grammy, Emmy, and Academy Award-winner Steve Martin and Grammy Award-winner Edie Brickell, directed by Marilyn Langbehn, with music direction by Sheela Ramesh, and choreography by Allison Paraiso-Silicani. This five-time Tony-nominated musical featuring an energetic and unique bluegrass score plays October 4-27; for tickets and information visit www.ccct.org or call 510-524-9012.
---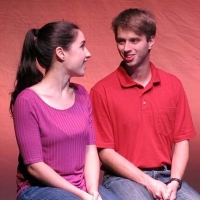 Photo Flash: First Look At BETTER At Bridge Street Theatre
by BWW News Desk - Central New York

(9/18/2019) - A shooting. A séance. Fondue. In the tradition of Kieron Barry's THE OFFICIAL ADVENTURES OF KIERON AND JADE, Bridge Street presents the world premiere of yet another brand-new comedy – this one by Michelle Carter, whose HOW TO PRAY was a big audience favorite during our 2017 Season.
---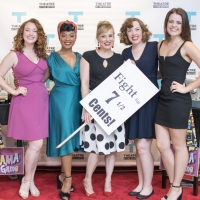 Photo Flash: THE PAJAMA GAME Opens At Theatre At The Center
by BWW News Desk - Chicago

(9/18/2019) - Theatre at the Center's production of The Pajama Game had its opening night performance on Sunday, September 15 at the Center for Visual and Performing Arts in Munster.  Artistic Director Linda Fortunato cast Curtis Bannister as Sid, Elizabeth Telford as Babe, Cynthia Carter as Mabel, Kelly Felthous as Gladys, Jason Grimm as Hines, Dan Klarer as Prez, Rick Rapp as Pop and Steve Silver as Mr. Hasler in the musical comedy romance The Pajama Game.
---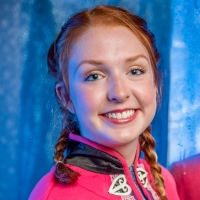 Photo Flash: TYA Professional Training Program Presents Disney's FROZEN
by BWW News Desk - Baltimore

(9/18/2019) - TYA, Drama Learning Center's Professional Training Program, presents Disney's Frozen, Jr. next month in Columbia, MD.
---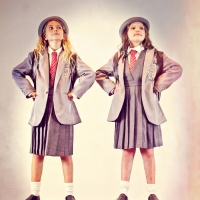 Photo Flash: McKinney Youth OnSTAGE Presents The Roald Dahl Musical MATILDA
by BWW News Desk - Dallas

(9/18/2019) - McKinney Youth onSTAGE (MYO) will present MATILDA THE MUSICAL October 10-14 at the Church Street Auditorium in the downtown McKinney Arts District. The auditorium is located off the main square at 306 North Church Street
---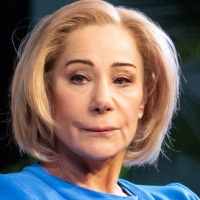 Photo Flash: Zoe Wanamaker and Zrinka Cvitesic Star in TWO LADIES
by BWW News Desk - UK / West End

(9/18/2019) - Zoë Wanamaker and Zrinka Cvitesic lead the cast of Two Ladies, a new play by Nancy Harris directed by Nicholas Hytner at the Bridge Theatre. They are joined by Lorna Brown, Raghad Chaar and Yoli Fuller who complete the cast.
---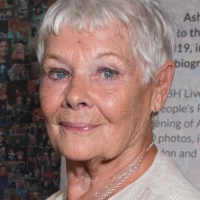 Photo Flash: Dame Judi Dench Reopens the Ashcroft Playhouse
by BWW News Desk - UK / West End

(9/18/2019) - On Monday 16 September 2019, Dame Judi Dench formally re-dedicated the Ashcroft Playhouse at Croydon's Fairfield Halls to her friend and Croydon-born fellow actress Dame Peggy Ashcroft.
---