Photo Flash: First Look at AGATHA CHRISTIE'S THE BBC MURDERS, 1/15
Zev Buffman, Ruth Eckerd Hall, Inc. President and CEO, announced that Agatha Christie's The BBC Murders will be coming to Parker Playhouse on January 15 for a limited three week run. The BBC Murders include four Agatha Christie classics: Butter In A Lordly Dish, Three Blind Mice, Personal Call and Yellow Iris. Tickets are on sale now, online by www.browardcenter.org; by phone 954-462-0222. Check out the production shots below!
This award-winning production, adapted for the stage by Judith Walcutt and David Ossman, first presented by Zev Buffman and the International Mystery Writers' Festival at the RiverPark CENTER in Owensboro, KY, became a stunning international hit and drew audiences from all parts of the world.
In 2010, Buffman was honored at the New York City Edgar Awards Gala of Mystery Writers of America and was presented with the rare RAVEN AWARD for his innovative efforts to return the beloved mystery theatre play to American stages.
The BBC Murders were initially part of a BBC MYSTERY SERIES just before and after World War II. The manuscripts were lost for more than 50 years due to the London Blitz and post-war reconstruction.
This production includes four American-premiere Agatha Christie plays (descriptions below). The performances are fully staged (unlike the "old" rigid BBC radio days). Actors are closely involved with the audience as they work on a 1930s- 1940s BBC studio-style set aided by lavish period costumes, props, and multiple moving screens and projections furnished by Jere Harris' PRG. The two Foley (sound effect) artists provide an extra source of nostalgia and laughter, often becoming the audience's favorite characters. The "Wallas" (many live stage extras), help create the crowd atmosphere [no quotes needed] for the numerous fast-moving locations. A new score by Rupert Holmes, a cabaret band, and vocalists enhance the action as Inspector Poirot attempts to solve a murder.
Butter in a Lordly Dish was first performed by the BBC on January 13, 1948 in a series entitled Mystery Playhouse Presents, The Detection Club. The play title comes from the Bible: Judges, 5:25: "He asked for water and she gave him milk; she brought forth butter in a lordly dish." Christie's drama follows a lawyer's relationship with a mysterious woman he meets while convicting a man for a series of vicious murders.
In Three Blind Mice, a snowstorm and a psychotic killer on the loose have a cast of characters locked in a guest house full of accusations and anxiety. The catchy childhood rhyme Three Blind Mice plays a murderous tune in this thriller. Three Blind Mice was first performed on May 30, 1947 as part of an evening program in honor of Queen Mary's eightieth birthday. The BBC approached the Queen some months prior and she requested a new mystery by Agatha Christie, a writer the Queen deeply admired.
Personal Call mixes a strong drink of delicious deception into a haunting story of lies and betrayal. Superstition will take you on a murderous adventure through London train stations and give you a ghostly encounter. This never-published thriller was Christie's final play for the BBC and reuses the character of Inspector Narracott from the 1931 novel The Sittaford Mystery.
Yellow Iris was first presented on the BBC National Program in 1937. It features the famous Belgian detective Hercule Poirot, one of Christie's audiences' favorite characters. The past comes to haunt dinner guests during a party held in a cabaret on the one-year anniversary of a murder. Fear is the centerpiece of a table decorated with a yellow iris. A score by Rupert Holmes featuring lead singers, a live jazz band, and several musical numbers heighten the suspense as Detective Poirot works on the scene, but can he find a killer among the guests before another murder is served?
Agatha Christie'S THE BBC MURDERS will begin on Tuesday, January 15th through Sunday, February 3rd. Performances are Tuesday through Saturday evenings at 8:00pm and Sundays at 7:30pm. Matinee performances are all Saturdays and Sundays and Wednesday January 23rd and Wednesday January 30th at 2:00pm. Tickets are $26.50 - $66.50 and are now on sale at the Broward Center Box Office Monday through Friday 10AM - 5PM, Saturday and Sunday 12 Noon - 5PM and 1 1⁄2 hours prior to show times; or on-line at www.browardcenter.org; by phone 954-462-0222. Groups of 10+ are invited to call 954-626-7814 or 954-462-0222
The copyrights for all four mysteries are held by Agatha Christie Limited, in London, England. For more information on Agatha Christie's The BBC Murders, visit www.BBCMurders.com.
Photo Credits: Tracy May and Julie Hirsch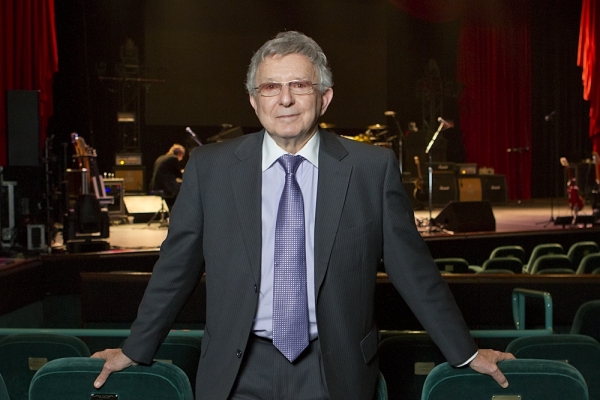 Zev Buffman

Richard Fish and Phill Proctor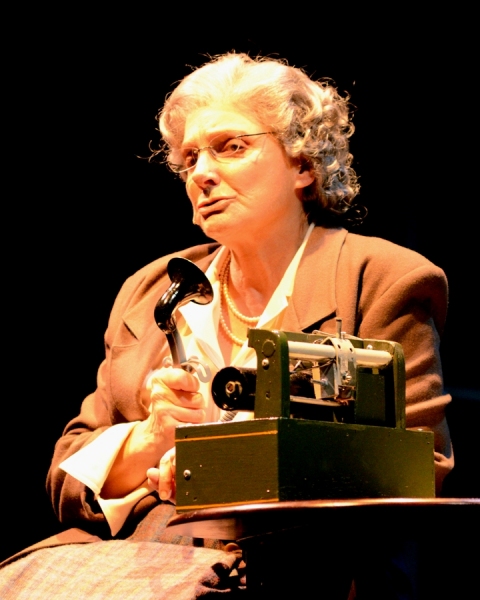 Melinda Peterson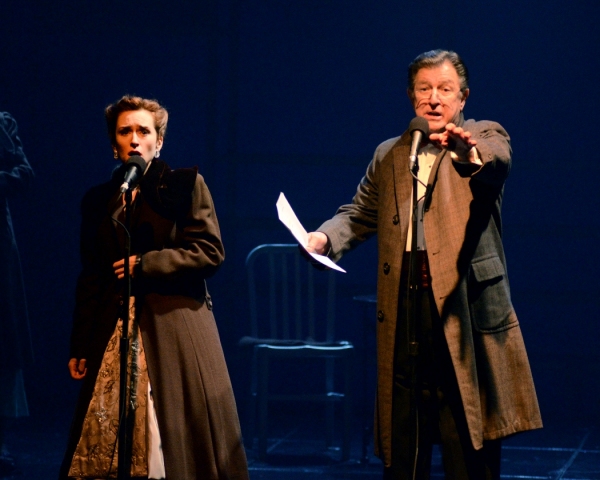 Amy Walker and Gary Sandy

Alex Jorth, David Ossman and Amy Walker

More Hot Stories For You