A Midsummer Night's Dream at Sweet Tea Shakespeare
Dates

5/1/2021 - 6/1/2021

Theatre


Fayetteville,North Carolina




Balanchine's timeless choreography brings to life Shakespeare's magical and humorous story of a fairy kingdom and the humans that enter into it. This tale features a cast of over 100 NYCB dancers and students from the School of American Ballet.


News About A Midsummer Night's Dream at Sweet Tea Shakespeare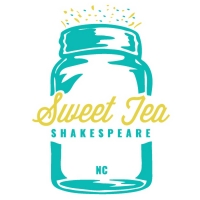 Sweet Tea Shakespeare Announces 2019/2020 Season Of Spirits
August 03, 2019
Sweet Tea Shakespeare is excited to announce our 2019-2020 season, A Season of Spirits, in which we will present a tragicomedy of friendship and greed, a rollicking return to our LIT roots, a seasonal tradition with a new vision, a sprightly story of fairies, fickleness, and fancy, and a robust tale of love and war.