Photo Flash: Sondheim's Riotously Funny FORUM Opens at the Croswell
The Croswell Opera House's production of Stephen Sondheim's A FUNNY THING HAPPENED ON THE WAY TO THE FORUM opened to an appreciative crowd on August 11. Scroll down for a first look at the show.
The Croswell's production is directed by Mark DiPietro, with music direction by Jonathan Sills and choreography by Delle Clair. Scenic design is by Leo Babcock, with costumes by Meg McNamee, sound by Chris Goosman, and lighting by Tiff Crutchfield.
The show runs for one more weekend, with 8 p.m. shows on Friday and Saturday, August 18 and 19, and a 2:30 p.m. matinee on Sunday, August 20. The Croswell is at 129 E. Maumee St., Adrian, MI 49221, and tickets may be ordered online at croswell.org.
Photos courtesy of Erik Gable


Ron Baumanis as Senex, Julia Hoffert as Domina, and John MacNaughton as Hysterium.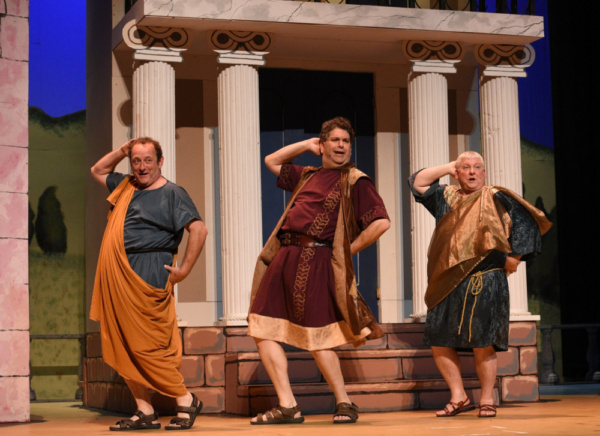 John MacNaughton as Hysterium, Jared Hoffert as Pseudolus, and Ron Baumanis as Senex perform Everybody Ought to Have a Maid.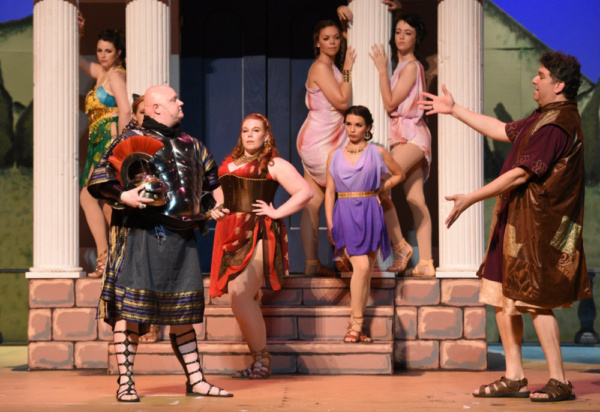 Cordell Smith as Miles Gloriosus confronts Jared Hoffert as Pseudolus.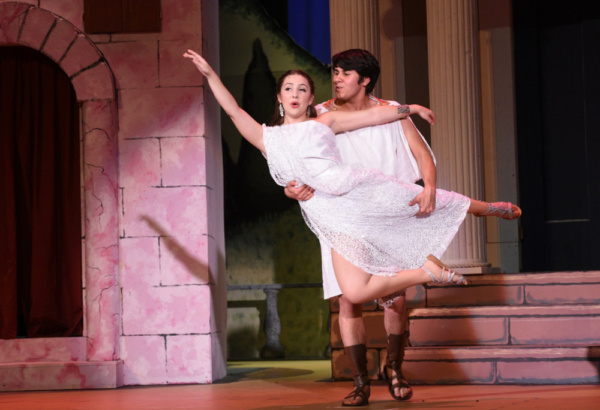 Emily Hribar as Philia and Xavier Sarabia as Hero perform Lovely.

Madeline Auth as Panacea and Jared Hoffert as Pseudolus.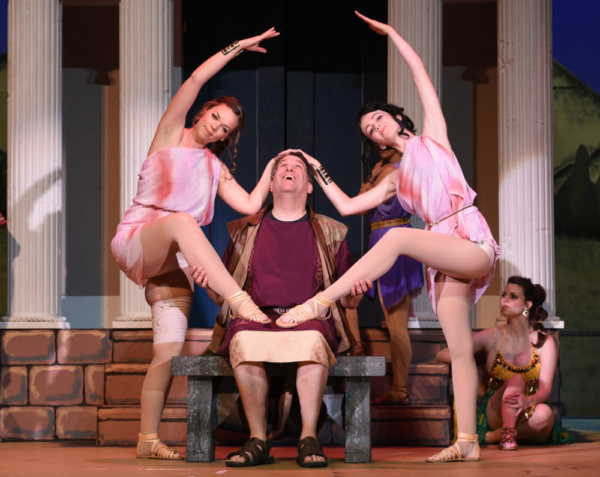 Jared Hoffert as Pseudolus with Jessica Adams and Beth Felerski as the Geminae.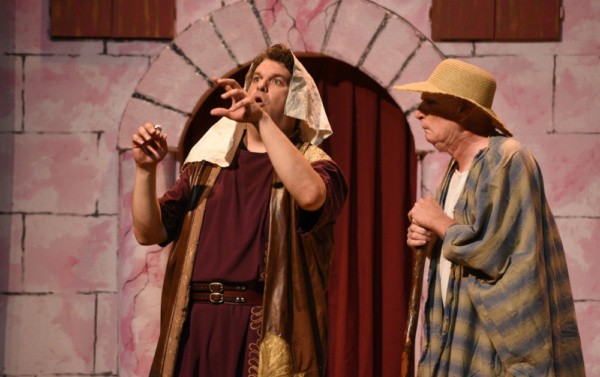 Jared Hoffert as Pseudolus pretends to be a soothsayer to trick Bill McCloskey as Erronius.

Mark Hyre, A.J. Howard, and John Bacarella as the Proteans.

The entire company from the Croswell's production of A Funny Thing Happened on the Way to the Forum.
More Hot Stories For You