Click Here for More Articles on SHAKESPEARE SPOTLIGHT
Photos: First Look at Michigan Shakespeare Festival's A MIDSUMMER NIGHT'S DREAM
Michigan Shakespeare Festival presents
William Shakespeare
's A MIDSUMMER NIGHT'S DREAM. BroadwayWorld has a first look at the cast onstage below!
Directed by Janice L Blixt, the production features scenic design by Jeromy Hopgood, lighting design by Diane D Fairchild and costume design by Renae Skoog.
The Official Shakespeare Festival of the state of Michigan, the Michigan Shakespeare Festival continues to celebrate its 21st season at the Village Theatre at Cherry Hill in Canton Michigan from July 29th through August 16th, 2015.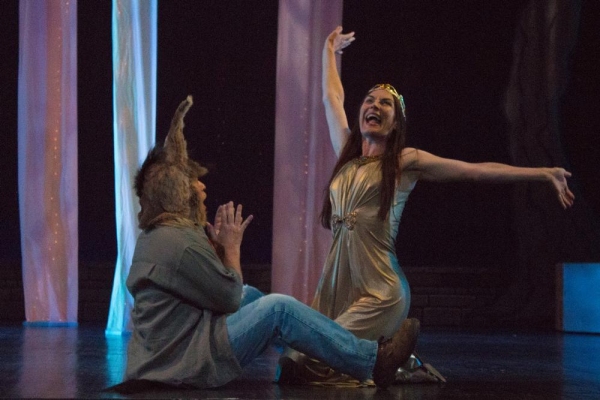 Alan Ball as Bottom and Janet Haley as Titania: ''What angel wakes me from my flowery bed?''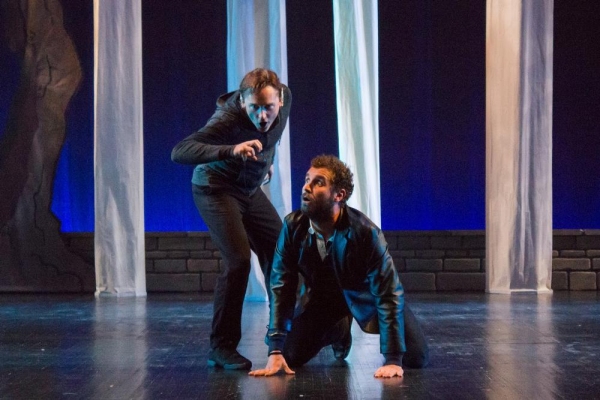 Shawn Pfautsch as Puck and Milan Malisic as Demetrius: ''Churl! Upon thy eyes I throw all the power this charm doth owe!''

Lydia Hiller as Hermia and Brandon Saunders as Lysander with Laurel Schroeder as Shelena and Milan Malisic as Demetrius: ''Hang off, thou cat, thou burr, vile thing, let loose!''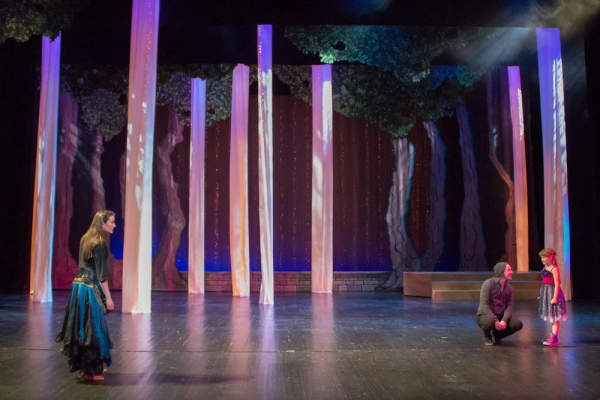 Sarah Pidgeon as Moth, Shawn Pfautsch as Puck and Evelyn Blixt as Peaseblossom: ''I am that merry wanderer of the night.''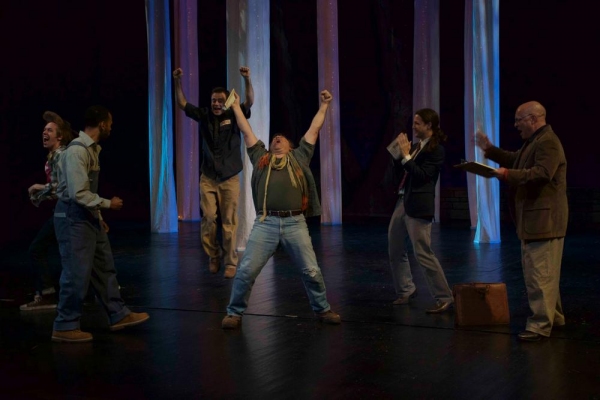 The Mechanicals - Eric Eilerson, Edmund Alyn Jones, Dan Wilson, Alan Ball, Andy Head and David Turrentine: ''Our play is preferred!''