Photo Flash: BIG RIVER Continues This Weekend At The Sauk
The Tony Award-winning musical "Big River: The Adventures of Huckleberry Finn" continues this weekend at The Sauk in Jonesville.
Though trying to stay "respectable," Huckleberry Finn runs into trouble when his father, Pap, returns to town. Huck is forced to fake his own death to escape and joins up with another on the run - Jim, a slave in the search for freedom. As they head down the river, they get sucked into scams involving two "aristocrats," one of which lands Jim in chains once again. Can Huck, with his best friend Tom Sawyer, join together to free him?
Based on Mark Twain's celebrated novel, "Big River" features a country western, bluegrass score by country western music royalty Roger Miller. The original Broadway production won seven Tony Awards in 1985 including Best Musical and Best Original Score. A 2003 Broadway revival also won a Tony Award.
Brad Hayes leads the cast as Huckleberry Finn. Hayes has appeared in numerous Sauk productions including "The Apple Tree," "Big Fish," "Seven Brides for Seven Brothers," four years of "Sauk Shorts," "Titanic," "Les Miserables" and "Lost in Yonkers."
Sauk newcomer Brian Jones plays runaway slave Jim. The cast also includes Mike Sutton as Mark Twain, Irene Grimes-Butdorf as Widow Douglas, Sheila McCrea as Miss Watson, Timothy Brayman as Pap Finn, Brendan Pratt as Tom Sawyer, Brietta Allen as Mary Jane Wilkes, Melissa Paschall as Alice, Dawn VanKampen as the Strange Woman, Trevor Wagler as the Young Fool, Dave Rickard as The King and Travis Blatchley as The Duke. The cast also includes Trinity Bird, Jacob Boswell, Noah Ortell, Meighan Roe, Sheldon Sundberg, Emalee VanKampen, Noah VanKampen, Jennifer Wagler and Tyler Wilson
This production is directed by Trinity Bird with musical direction by Kristi Gautsche. Together, Bird and Gautsche are responsible for almost all of The Sauk's musicals during the last 20 years. The production team also includes Bruce Crews (set design), Tracy McCullough (light design), Geremy Burns (sound design), Travis Blatchley (prop design), Gay Shaw (vocal coach) and Allison Cleveland (stage management).
Performances of "Big River" are August 16-18 at 8 p.m. with a 3 p.m. matinees on August 19. All performances take place at the Sauk Theatre, 240 E. Chicago in Jonesville. Tickets are $12 for adults, $10 for seniors (55 and up) and students (with i.d.) and $8 for children (12 and under). Tickets are available now at www.thesauk.orgor by calling 517-849-9100. The August 16 performance is $5 senior night.
"Big River: The Adventures of Huckleberry Finn" is sponsored by Olivia's Chop House. The orchestra is sponsored by Moore Insurance Services. The 2018 season is sponsored by Expressions Photography & Design. The Sauk is supported by the Michigan Council for Arts and Cultural Affairs, the National Endowment of the Arts and their program Art Works.
Photo Credit: Expressions Photography & Design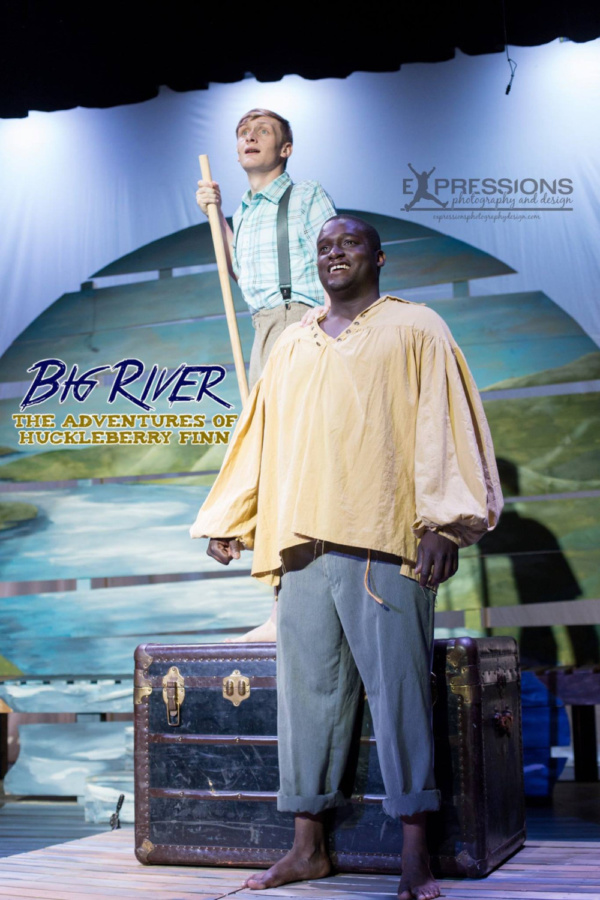 Brad Hayes as Huckleberry Finn and BrIan Jones as Jim

Dave Rickard as The King and Travis Blatchley as The Duke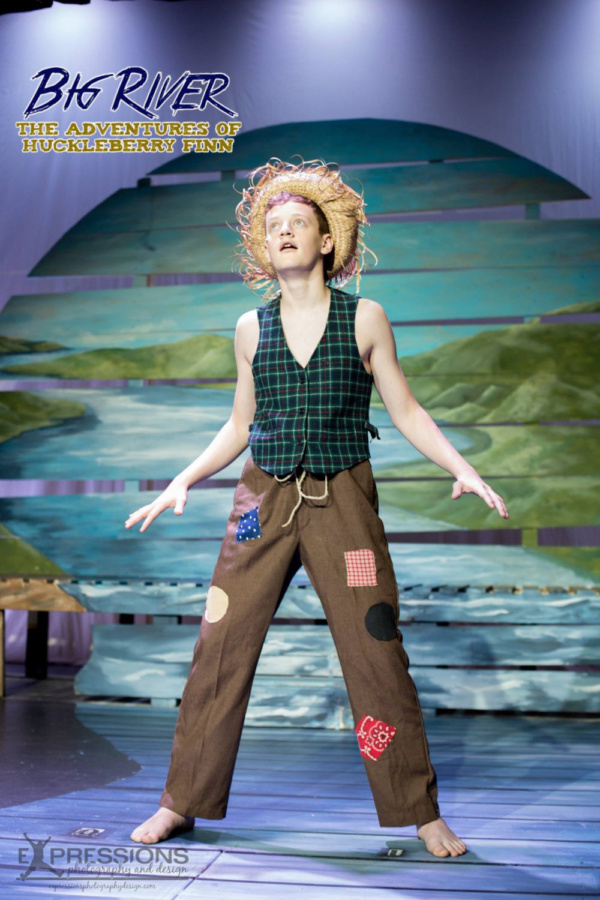 Trevor Wagler as the Young Fool

Travis Blatchley as The Duke, Brad Hayes as Huckleberry Finn and Dave Rickard as The King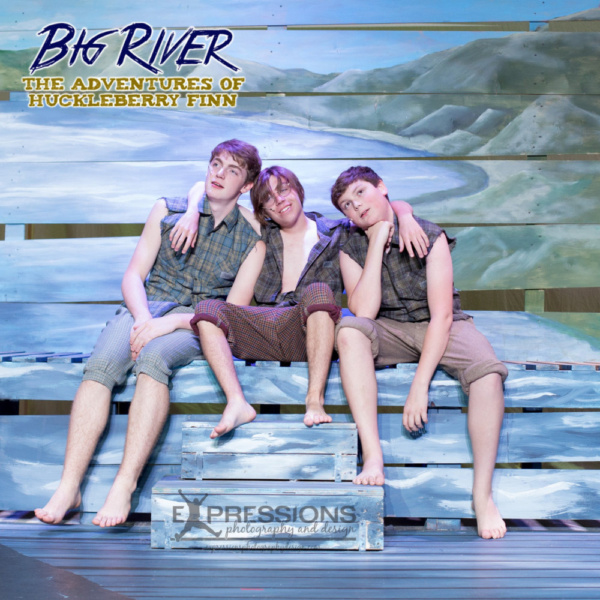 Noah Ortell as Hank, Sheldon Sundberg as Lafe and Jacob Boswell as Andy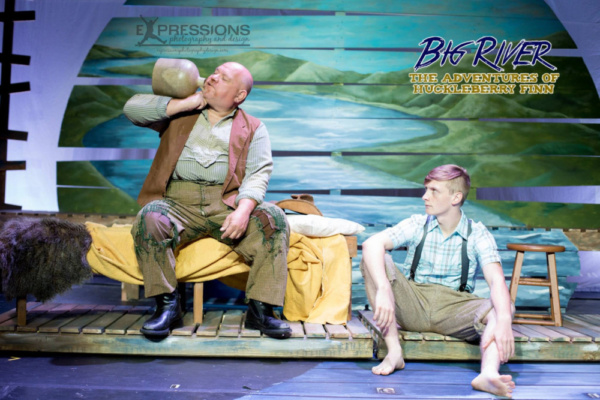 Timothy Brayman as Pap Finn and Brad Hayes as Huckleberry Finn