Now Playing Onstage in Detroit - Week of 6/08/2014
View All Show Listings for Detroit
Click Here to View BroadwayWorld.com Detroit Calendar
GUYS & DOLLS
ST DUNSTANS THEATRE GUILD OF CRANBROOK
5/30-6/14/2014
Set in
Damon Runyon
's mythical New York City, this oddball romantic comedy - considered by many to be the perfect musical comedy - soars with the spirit of Broadway as it introduces us to a cast of vivid characters who have become legends in the canon:
Sarah Brown
, the upright but uptight "mission doll," out to reform the evildoers of Time Square; Sky Masterson, the slick, high-rolling gambler who woos her on a bet and ends up falling in love; Adelaide, the chronically ill nightclub performer whose condition is brought on by the fact she's been engaged to the same man for 14 years; and Nathan Detroit, her devoted fiance, desperate as always to find a spot for his infamous floating crap game.Everything works out in the end, thanks to the machinations of
Abe Burrows
and
Jo Swerling
's hilarious, fast-paced book and
Frank Loesser
's bright, brassy, immortal score, which takes us from the heart of Times Square to the cafes of Havana, Cuba, and even into the sewers of New York City. Funny and romantic, GUYS AND DOLLS is ideal for audiences and performers of any age.
Click Here for More Information
GUYS & DOLLS
St. Dunstan's Theatre
5/30-6/14/2014
One of the greatest musicals from the golden age of Broadway, Guys and Dolls transports you to
Damon Runyon
's mythical New York City. You meet gangsters, saints, sinners, and hot box dancers. Come see this beloved classic in the outdoor Greek Theatre featuring some of Broadway's classic showstoppers like "Sit Down You're Rockin' the Boat", "Luck Be a Lady", and the title song "Guys and Dolls." Showtimes: Friday, May 30 @ 8:00 PM Saturday, May 31 @ 8:00 PM Friday, Jun 6 @ 8:00 PM Saturday, Jun 7 @ 8:00 PM Thursday, Jun 12 @ 8:00 PM Friday, Jun 13 @ 8:00 PM Saturday, Jun 14 @ 8:00 PM
Click Here for More Information
FIDDLER ON THE ROOF
ST CLAIR THEATRE GUILD
6/12-6/14/2014
In the little village of Anatevka, Tevye, a poor dairyman, tries to instill in his five daughters the traditions of his tight-knit Jewish community in the face of changing social mores and the growing anti-Semitism of Czarist Russia. Rich in historical and ethnic detail, FIDDLER ON THE ROOF has touched audiences around the world with its humor, warmth and honesty. The universal theme of tradition cuts across barriers of race, class, nationality and religion, leaving audiences crying tears of laughter, joy and sadness.The show features a star turn in Tevye, among the most memorable roles in musical theatre. Original director/choreographer
Jerome Robbins
' staging is legendary, and available from MTI in a comprehensive choreographic guide. Its celebrated score by
Jerry Bock
and
Sheldon Harnick
, features songs loved the world over: "Sunrise, Sunset," "If I Were A Rich Man" and "Matchmaker," to name a few. FIDDLER ON THE ROOF is simply Broadway at its very best.
Click Here for More Information
THE BOOK OF MORMON
Wharton Center [Cobb Great Hall]
6/10-6/15/2014
THE BOOK OF MORMON features book, music and lyrics by
Trey Parker
,
Robert Lopez
and
Matt Stone
. Parker and Stone are the four-time Emmy Award-winning creators of Comedy Central's landmark animated series, "South Park." Tony Award-winner Lopez is co-creator of the long-running hit musical comedy, Avenue Q. The world premiere musical is choreographed by five-time Tony Award-nominee
Casey Nicholaw
(Monty Python's Spamalot, The Drowsy Chaperone) and is directed by Nicholaw and Parker. THE BOOK OF MORMON, which follows a pair of mismatched Mormon boys sent on a mission to a place that's about as far from Salt Lake City as you can get, has been nominated for 14 Tony Awards, including Best Musical; 12 Drama Desk Awards, including Best Musical; 6 Outer Critics Circle Awards, including Best Musical and the Drama League Award for Best Musical. THE BOOK OF MORMON is also the recipient of the New York Drama Critics' Circle Award for Best Musical.
Click Here for More Information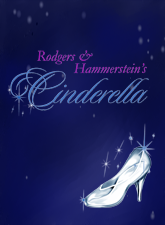 CINDERELLA
Calumet Players
6/12-6/15/2014
The timeless enchantment of a magical fairy tale is reborn with the Rodgers & Hammerstein hallmarks of originality, charm and elegance. Originally presented on television in 1957 starring
Julie Andrews
, Rodgers & Hammerstein's CINDERELLA was the most widely viewed program in the history of the medium. Its recreation in 1965 starring
Lesley
Ann Warren
was no less successful in transporting a new generation to the miraculous kingdom of dreams-come-true, and so was a second remake in 1997, which starred Brandy as Cinderella and
Whitney Houston
as her Fairy Godmother. As adapted for the stage, with great warmth and more than a touch of hilarity, the hearts of children and adults alike still soar when the slipper fits.Music by Rodgers, Richard; Book by
Oscar Hammerstein
II; Lyrics by
Oscar Hammerstein
II
Click Here for More Information
9 TO 5, THE MUSICAL
GRAND RAPIDS CIVIC THEATRE
5/30-6/15/2014
9 TO 5: THE MUSICAL, with music and lyrics by
Dolly Parton
and book by
Patricia Resnick
, is based on the 1980 hit movie Nine to Five.Pushed to the boiling point by their boss, three female co-workers concoct a plan to get even with the sexist, egotistical, lying, hypocritical bigot they call their boss. They conspire to take control of their company and learn there's nothing they can't do -- even in a man's world. Set in the late 1970s, 9 TO 5: THE MUSICAL is a hilarious story of friendship and revenge in the Rolodex era. Outrageous, thought-provoking, and even a little romantic, 9 TO 5: THE MUSICAL is about teaming up and taking care of business.This high-energy show is ideal for a large, mostly female cast. With its jubilant score and easily relatable characters, 9 TO 5: THE MUSICAL is the perfect show for community theaters or high schools.
Click Here for More Information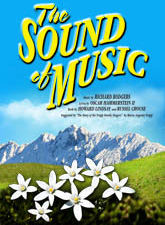 THE SOUND OF MUSIC
Arbor Opera Theater
6/13-6/22/2014
The final collaboration between Rodgers & Hammerstein was destined to become the world's most beloved musical. When a postulant proves too high-spirited for the religious life, she is dispatched to serve as governess for the seven children of a widowed naval Captain. Her growing rapport with the youngsters, coupled with her generosity of spirit, gradually captures the heart of the stern Captain, and they marry. Upon returning from their honeymoon they discover that Austria has been invaded by the Nazis, who demand the Captain's immediate service in their navy. The family's narrow escape over the mountains to Switzerland on the eve of World War II provides one of the most thrilling and inspirational finales ever presented in the theatre. The motion picture version remains the most popular movie musical of all time.Music by Rodgers, Richard; Lyrics by
Oscar Hammerstein
II; Book by
Howard Lindsay
&
Russel Crouse
; Suggested by `The
Trapp Family Singers
` by
Maria Augusta Trapp
Click Here for More Information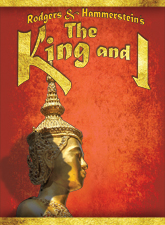 THE KING AND I
Twin City Players
6/6-6/29/2014
East versus West makes for a dramatic, richly textured and ultimately uplifting tale of enormous fascination. It is 1862 in Siam when an English widow,
Anna Leon
owens, and her young son arrive at the Royal Palace in Bangkok, having been summoned by the King to serve as tutor to his many children and wives. The King is largely considered to be a barbarian by those in the West, and he seeks Anna's assistance in changing his image, if not his ways. With both keeping a firm grip on their respective traditions and values, Anna and the King grow to understand and, eventually, respect one another, in a truly unique love story. Along with the dazzling score, the incomparable
Jerome Robbins
ballet, 'The Small House of Uncle Thomas,' is one of the all-time marvels of the musical stage.Music by Rodgers, Richard; Book by
Oscar Hammerstein
II; Lyrics by
Oscar Hammerstein
II; Based on Anna and the King by
Margaret Landon
; Original Choreography by
Jerome Robbins
Click Here for More Information
THE WIZARD OF OZ
Detroit Opera House
6/17-6/29/2014
Andrew Lloyd Webber
's reworked stage musical The Wizard of Oz is set to launch a North American tour in fall of 2013. After its run at the
Ed Mirvish
theatre in Toronto this December, The Wizard of Oz will take its entire cast across Canada and into the United States, hitting cities such as Chicago and Los Angeles.
Andrew Lloyd Webber
a€™s new production of The Wizard of Oz is an adaptation of the all-time classic, totally reconceived for the stage by the award-winning creative team of the revival of The Sound of Music. Developed from the ever popular MGM screenplay, this new production contains all the songs from the Oscar-winning movie score, all the favourite characters and iconic moments, plus a few surprises along the way, including new songs by
Tim Rice
and
Andrew Lloyd Webber
.
Click Here for More Information
View All Show Listings for Detroit
Click Here to View BroadwayWorld.com Detroit Calendar
Related Articles
From This Author BWW