Now Playing Onstage in Detroit - Week of 2/07/2016
View All Show Listings for Detroit
Click Here to View BroadwayWorld.com Detroit Calendar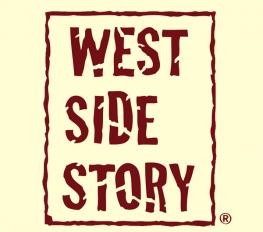 WEST SIDE STORY
BLOOMFIELD HILLS HIGH SCHOOL
2/11-2/13/2016
Click Here for More Information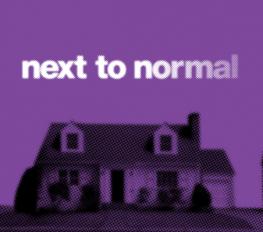 NEXT TO NORMAL
MIDLAND HIGH SCHOOL
1/30-2/13/2016
Click Here for More Information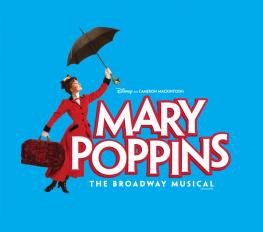 MARY POPPINS
DAKOTA HIGH SCHOOL
2/4-2/13/2016
Click Here for More Information
RAGTIME
Whiting Auditorium
2/12-2/13/2016
Ragtime is a musical with a book by Terrence McNally, lyrics by Lynn Ahrens, and music by Stephen Flaherty. Based on the 1975 novel by E. L. Doctorow, Ragtime tells the story of three groups in the United States in the early 20th century: African Americans, represented by Coalhouse Walker Jr., a Harlem musician; upper-class suburbanites, represented by Mother, the matriarch of a white upper-class family in New Rochelle, New York; and Eastern European immigrants, represented by Tateh, a Jewish immigrant from Latvia.
Click Here for More Information
42ND STREET
Fox Theatre
2/12-2/13/2016
The quintessential backstage musical comedy classic, 42nd Street is the song and dance fable of Broadway with an American Dream story and includes some of the greatest songs ever written, such as "We're In The Money," "Lullaby of Broadway," "Shuffle Off To Buffalo," "Dames," "I Only Have Eyes For You" and of course "42nd Street." Based on a novel by Bradford Ropes and Busby Berkeley's 1933 movie, 42nd Street tells the story of a starry-eyed young dancer named Peggy Sawyer who leaves her Allentown home and comes to New York to audition for the new Broadway musical Pretty Lady. When the leading lady breaks her ankle, Peggy takes over and becomes a star. With a book by Michael Stewart and Mark Bramble, music by Harry Warren and lyrics by Al Dubin, this sparkling new production will be directed by co-author Mark Bramble and choreographed by Randy Skinner, the team who staged the 2001 Tony Award-winning Best Musical Revival.
Click Here for More Information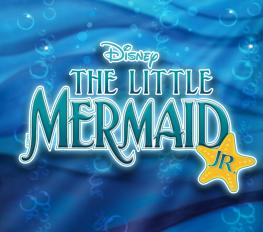 DISNEY'S THE LITTLE MERMAID JR
LAKESIDE ELEMENTARY SCHOOL
2/8-2/13/2016
Click Here for More Information
THE SOUND OF MUSIC
Wharton Center [Cobb Great Hall]
2/9-2/14/2016
A brand new production of THE SOUND OF MUSIC, directed by Jack O'Brien, will tour North America beginning September 2015. The spirited, romantic and beloved musical story of Maria and the Von Trapp Family will once again thrill audiences with its Tony, Grammy and Academy Award winning Best Score, including "My Favorite Things," "Do-Re-Mi," "Climb Ev'ry Mountain," "Edelweiss" and the title song. "We plan to look more closely at this remarkable work — to tear off the varnish of the past and reveal one of the great, fresh glories of musical theater," says three-time Tony Award winning Director Jack O'Brien. Audiences across America will be among the first to see this all new production! THE SOUND OF MUSIC features music by Richard Rodgers, lyrics by Oscar Hammerstein II, book by Howard Lindsay and Russel Crouse, suggested by "The Trapp Family Singers" by Maria Augusta Trapp.
Click Here for More Information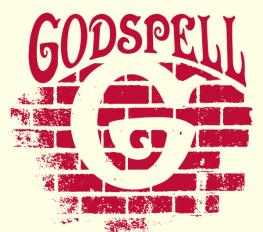 GODSPELL-2012 REVISED VERSION
GRAND VALLEY STATE UNIV/ OPERA THEATRE
2/5-2/14/2016
Click Here for More Information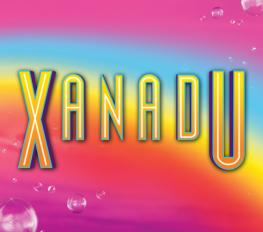 XANADU
WESTERN HIGH SCHOOL
2/12-2/14/2016
Click Here for More Information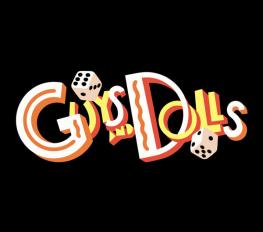 GUYS & DOLLS
PORTAGE CENTRAL HIGH SCHOOL
2/5-2/14/2016
Click Here for More Information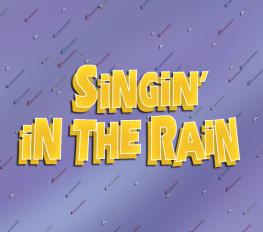 SINGIN' IN THE RAIN
WATERFORD MOTT HIGH SCHOOL
2/5-2/14/2016
Click Here for More Information
CHICAGO
Fisher Theatre
2/9-2/14/2016
It's also no surprise that CHICAGO has wowed audiences all around the world, from Mexico City to Moscow, from Sao Paulo to South Africa. Whether you're looking for your first Broadway musical, whether you've seen the Academy Award-winning film and want to experience the show live on stage or whether you've seen it before and want to recapture the magic, CHICAGO always delivers.
Click Here for More Information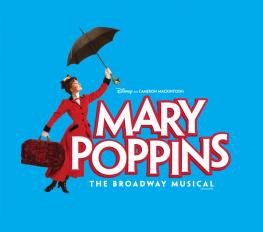 MARY POPPINS
QUINCY HIGH SCHOOL
2/12-2/20/2016
Click Here for More Information
LEGALLY BLONDE JR.
ACTING OUT PRODUCTIONS LLC
2/12-2/20/2016
Click Here for More Information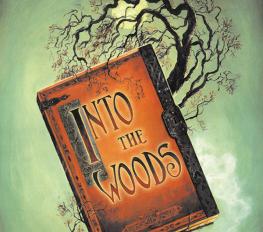 INTO THE WOODS
ST FRANCIS HIGH SCHOOL
2/12-2/21/2016
Click Here for More Information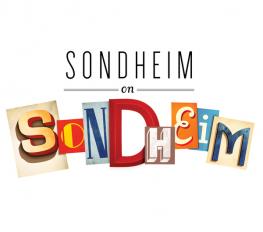 SONDHEIM ON SONDHEIM
ENCORE MUSICAL THEATRE COMPANY
2/4-2/21/2016
Click Here for More Information
RODGERS + HAMMERSTEIN'S CINDERELLA
Fisher Theatre
2/16-2/28/2016
With its fresh new take on the beloved tale of a young woman who is transformed from a chambermaid into a princess, this hilarious and romantic CINDERELLA combines the story's classic elements - glass slippers, pumpkin, and a beautiful ball along with some surprising twists. More than just a pretty face with the right shoe size, this Cinderella is a contemporary figure living in a fairytale setting. She is a spirited young woman with savvy and soul who doesn't let her rags or her gowns trip her up in her quest for kindness, compassion and forgiveness. She not only fights for her own dreams, but forces the prince to open his eyes to the world around him and realize his dreams too. Rodgers+Hammerstein's CINDERELLA is the Tony Award-winning Broadway musical from the creators of South Pacific and The Sound of Music that's delighting audiences with its surprisingly contemporary take on the classic tale. This lush production features an incredible orchestra, jaw-dropping transformations and all the moments you love-the pumpkin, the glass slipper, the masked ball and more-plus some surprising new twists! Be transported back to your childhood as you rediscover some of Rodgers+Hammerstein's most beloved songs, including "In My Own Little Corner," "Impossible/It's Possible" and "Ten Minutes Ago" in this hilarious and romantic Broadway experience for anyone who's ever had a dream.
Click Here for More Information
R.U.R. (ROSSUM'S UNIVERSAL ROBOTS)
Puzzle Piece Theatre
2/12-2/28/2016
The robot revolution is here- the time of the machine has arrived! On a remote island sits the factory of Rossum's Universal Robots, the world's foremost maker of automated workers. The last ship to arrive counts among its passengers Helena Glory, the president's daughter. Helena harbors secret motives that soon become apparent after she is introduced to the company's managers and a few high end examples of Rossum's product. Karel Capek's melodrama, about the rise of technology and its effects on society, is a still relevant 75 year old cautionary tale.
Click Here for More Information
ATOMIC
Meadow Brook Theatre
2/10-3/6/2016
book: Gregory Bonsignore, Danny Ginges; music: Phillip Foxman; dir: Travis W. Walter.
Click Here for More Information
BUTLER
Detroit Repertory Theatre
1/7-3/13/2016
Richard Strand; dir: Barbara Busby.
Click Here for More Information
View All Show Listings for Detroit
Click Here to View BroadwayWorld.com Detroit Calendar
Related Articles View More Detroit

Stories

Shows
More Hot Stories For You