BWW Review: WICKED Never Goes Out of Style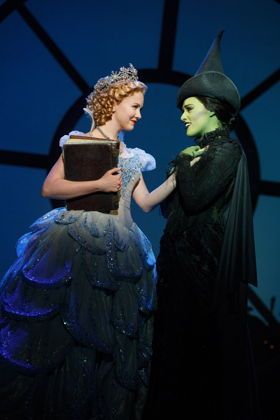 It's the sly inversion of good and evil that makes WICKED fascinating. It's wrestling with doing what's fashionable versus doing what's right that makes WICKED timeless. Now, those brilliant minds at Broadway in Detroit reprise this killer musical for us to fall in love with, all over again. Whether you prefer the Idina Menzel, or Kurt and Rachel's version on Glee, "Defying Gravity" sends chills up and down one's spine; in this production, Mary Kate Morrissey nails the part and sends electricity throughout the Opera House way to the highest rafters. Based on a satirical novel by Gregory Maguire, WICKED has awed audiences for 15 years with its massive steampunk set, its dazzling costumes, and a bewitching score by Stephen Schwartz. Declared "The Best Musical of the Decade" by Entertainment Weekly and "A Cultural Phenomenon" by Variety, WICKED is the recipient of over 100 international awards including the Grammy Award and three Tony Awards.
What makes this show so compelling? It's fake but it's so real. We are incredulous that a snake oil salesman could suddenly become the leader of a country, and the masses worship him. We ask, "How can these people be so blind?" It's that golden mask they see, and not the charlatan behind it. Jason Graae, who plays The Wonderful Wizard of Oz, is by far the most spectacular Wizard I've ever seen. This actor is versatile - on television, Jason has appeared on many shows including "Six Feet Under", "Rude Awakening", "Friends", "Frasier", "Sabrina the Teenage Witch", "Living Single", "Caroline in the City", "Providence", etc. On PBS, he was a guest soloist twice with the Boston Pops and once with Marvin Hamlisch and the National Symphony on "Holiday for the Troops at The Kennedy Center" and in "Words and Music by Jerry Herman". He was the voice of the Leprechaun for Lucky Charms cereal. He makes the perfect wizard, because although we know the character is a fraud, he's so cute and adorable. We want to believe in our fantasy about him, rather than reality.
Mary Kate Morrissey is great and powerful as the artichoke-colored Elphaba - a not so wicked witch of the west. There are always two sides to every story. Which one should we believe?
How many times have we formed an indissoluble (pun intended) belief about someone only to learn it was a sham? WICKED reminds us how easy it is to be wrong about someone's character. We are living in a time when there is a great divide in our country. People on one side of the fence spend their entire day on Facebook trashing the people on the other side of the fence. Each side has its delusions about the wicked people on the other. Elphaba Thropp shows up and proves how hoodwinked the masses can be. Maybe it's just human laziness to judge others based on what we have heard; it's so much easier than really trying to get to know someone and her motivations. It's also really easy just to dismiss people as worthless, such as the political party on the opposite side of the fence. We saw how the Nazis poisoned people's minds against the Jews, and then got away with murder. We know how the people in Jamaica idly sat by as Dexter Pottinger was knifed to death, screaming for help. His neighbors heard his screams as he was being murdered and would not even call the police, because they were hoodwinked into believing all gays are wicked. The unsettling part of this story is Elphaba does not want her name cleared; she elects to be remembered as a dead villain than have vigilantes on the prowl seeking to harm her and Fiyero. When you witness Mary Kate Morrissey in this stunning performance, your heart tells you, "I've been wrong about everything I was told about The Wicked Witch of the West." There must be a reason why it is so much easier to hate than love. Hate requires nothing from us so it is easy to indulge in. All we have to do is dismiss reality and any facts that might differ with our hate-filled beliefs. Unscrupulous politicians use this tool to manipulate mankind - they know the more you can scare people, the more control you have over their hearts and minds. No matter what we may have believed about The Wicked Witch of the West, Mary Kate Morrissey wins over our hearts and lets us feel love anew.
We all know a Glinda - she's that goody-goody sweet as candy chick that you know can't possibly be that perfect, but she hides her skeletons in the closet with an iron key. The myth becomes blown way out of proportion and suddenly we have this deity who is there to save the world. Why do we fall for that? As Bonnie Tyler sings in "I need a hero," maybe reality is just too unbearable and we choose delusion as comfort. We must want that good fairy to come down in a bubble and rescue us when we are lost and afraid. Ginna Claire Mason is magnificent as Glinda (the ahhhh is silent, you know). She draws us in to her blond world, where sunshine lollipops and rainbows are the everyday existence. Wouldn't it be loverly to live in that world? It's the "prize" promised by thousands of religions. It's that unattainable Shangri-la that humans yearn for. We must be hard-wired to seek Utopia. As Robert Browning so brilliantly wrote, "Ah, but a man's reach should exceed his grasp, Or what's a heaven for?"
For me, this production of WICKED was a moment in Heaven. It exceeded all my expectations. The staging and lighting were breathtaking. This talent was astonishing. The Detroit Opera House is a temple of beauty. This is a show you can see over and over, and it never loses its magic.
Follow Anton Anderssen on Twitter@Hartforth
Friend Anton at facebook.com/teddybears
WICKED plays through September 2, 2018. Tickets for are available for purchase online at www.broadwayindetroit.com or www.ticketmaster.com, by phone at 800-982-2787, and at the Fisher Theatre and Detroit Opera House box office.
Photos by Joan Marcus.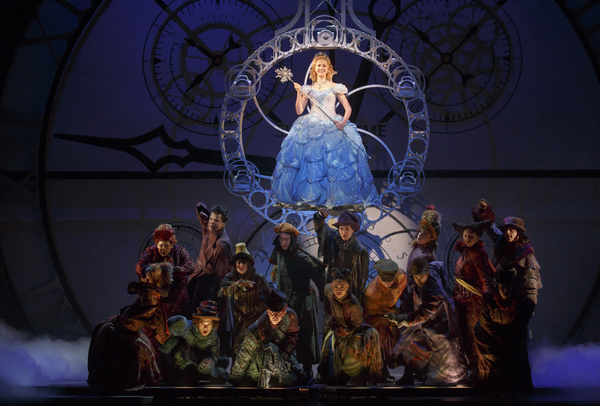 Wicked

Wicked

Wicked

Wicked

Wicked

Wicked Tour Jody Gelb Mary Kate Morrissey Ginna Claire Mason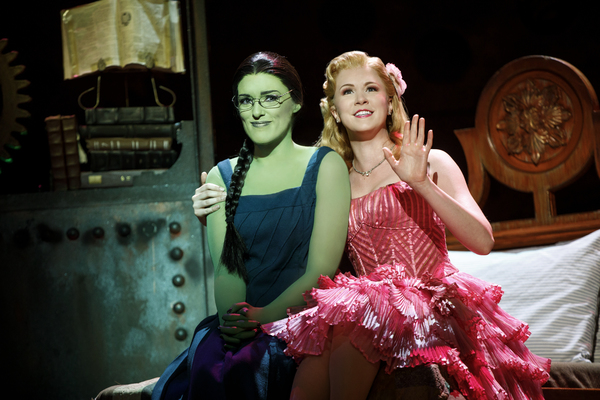 Wicked

Wicked Tour Jody Gelb Mary Kate Morrissey Ginna Claire Mason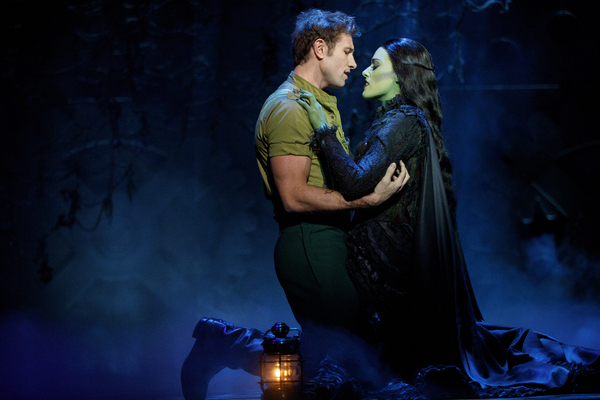 Wicked