BWW Review: BEST OF ME- A NEW MUSICAL COMEDY at Blue Gate Theatre
Has Irony and a Mini Game I Call "Name That Musical" Throughout!
Blue Gate Theatre's The Best Of Me - A New Musical Comedy, is a show that is about a young Amish girl, who finds herself unable to do the traditional things Amish women are know for, and finds herself with her eyes set on Broadway! The Best of Me is currently playing at the Blue Gate Music Hall in Shipshewana, Indiana Monday- Saturday (Various times) through July 29th.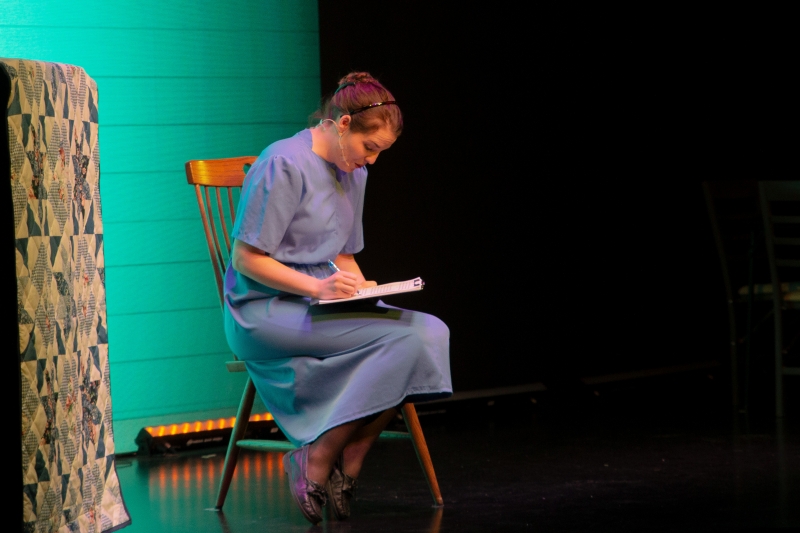 Starting in a Spanish bakery we meet Rachel Miller (Hollie Bannister), a young Amish girl, who is realizing she can't bake or any other traditional tasks of an Amish women like gardening or quilting. She is worried that those skills will make it difficult to find a husband. So she decides to step out of her comfort zone on the farm and see how 'the other half' lives. She is captured by the Spanish speaking Telemundo soap operas playing on the television in the bakery, leading her to pursue a career in acting on Broadway, because "How hard could it be"?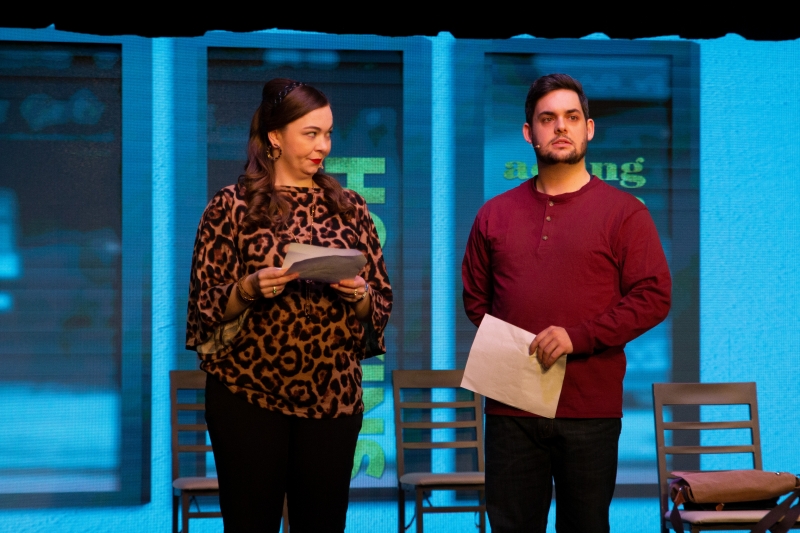 Once arriving in NYC she starts taking acting classes with award winning actress Patrice Hopkins (Nicole Leis), and her other student Brock (Daniel Bannister) she has some realization that acting may not be as easy as she thinks. When Brock talks about his dreams of wanting to live on a farm, his love about animals, and wanting to become a vet Rachel laughs and tells him maybe he should be Amish. He tells her the only reason he moved to NYC is to take care of his mother.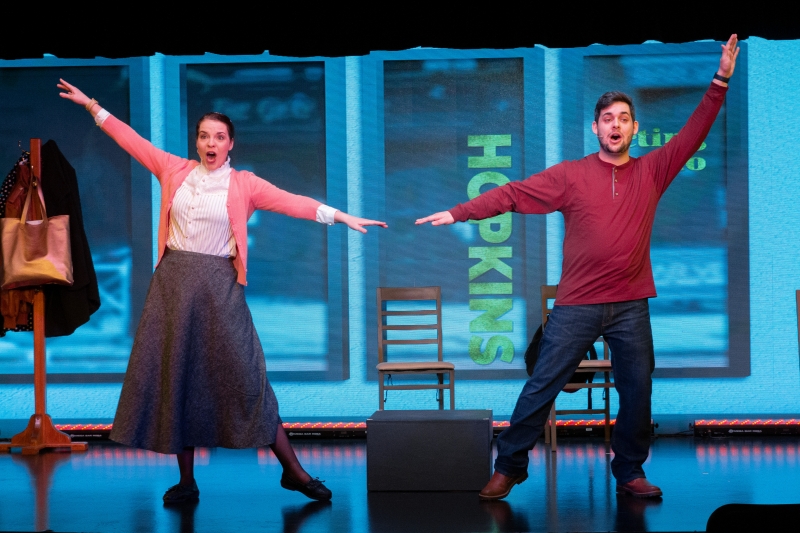 The Best Of Me is a story by Wally Nason, who also wrote the music, and the script was written by Wally Nason and Martha Bolton. Songs include: Only Amish Girl Who Can't Cook, The Journey Is Mine, Never Late, How Hard Could It Be, Just Lookin' Around, Have I Got News For You, I'm Lost, Falling Star, Green Isn't Always Good, Change Is, and Can't Wait For Tomorrow.
It wouldn't be a show about the possibility of dreams on Broadway without Musical Theatre references mixed in! I had fun trying to name the show and/or song title, using only the Broadway lines, or song lyrics that Patrice kept quoting. Thankfully, and with no surprise Brock came through every time Legally Blonde, Wicked to Lion King putting Musical knowledge to the test. This show even switched it up from their traditional simple set to a fully digital back ground, fitting with the theme of Broadway.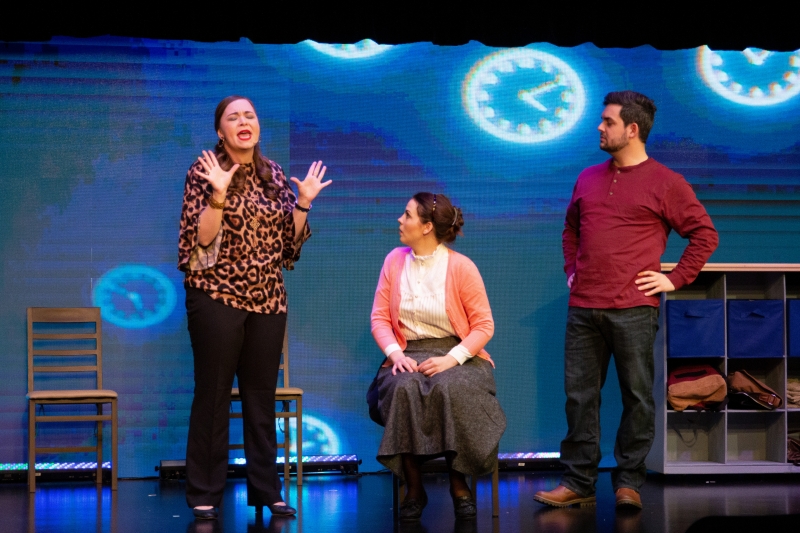 There are also some plot twist in the show, that you wouldn't see coming! Who is Brocks mother, and why are they in NYC? Does Rachel actually become an actress or realize she had it better all along? Does Brock get his dream of living on a farm, or even the chance to become a vet and go to school? Did sparks fly in that acting class? To find out, I highly recommend going to Shipshewana and seeing Blue Gate's production of The Best of Me. I also would recommend leaving yourself time to eat, as you can enjoy all the traditional Amish style cooking right in the dinning room below the theatre, and make sure to stop in the bakery before you leave for a pie or pastry.
Dan Posthuma President, Blue Gate Musicals, had this to share with us about developing Musicals that followed Covid restrictions:
"As Covid restrictions dramatically altered the theatrical world, BGM developed several small cast musicals that required fewer people on stage, and could be supported by Covid restricted audiences. We specifically design them with the safety of our audiences in mind - 90 minute shows, with no intermission, to diminish social distancing issues in the lobby and restrooms.
As the theater world comes back to life, Blue Gate Musicals is eager to present shows that points to the beauty of nurturing communities, people that care for each other at challenging times - such as the Broadway community itself. We want to do this with shows filled with humor, song, and enriching storylines."
The Best of Me is currently playing at the Blue Gate Music Hall in Shipshewana, Indiana Monday- Saturday (Various times) through July 29. For more information and tickets visit: https://www.thebluegate.com/shipshewana/blue-gate-theatre/schedule
For more information on other shows at the Blue Gate including: Stolen the Musical and The Christmas Tree Ship, Connect with Blue Gate Theatre on Facebook at: facebook.com/bluegaterestaurant, on twitter at: @BlueGateIN, on Instagram at: @bluegateofficial/ and online at https://www.thebluegate.com/shipshewana/blue-gate-theatre/.
Connect with Blue Gate Musicals LLC on Facebook at: facebook.com/bluegatemusicals/ and online at bluegatemusicals.com to see all their other shows they have written and license.