BWW Review: A COMEDY OF TENORS at Tipping Point Theatre is all Fun, Frenzy and Farce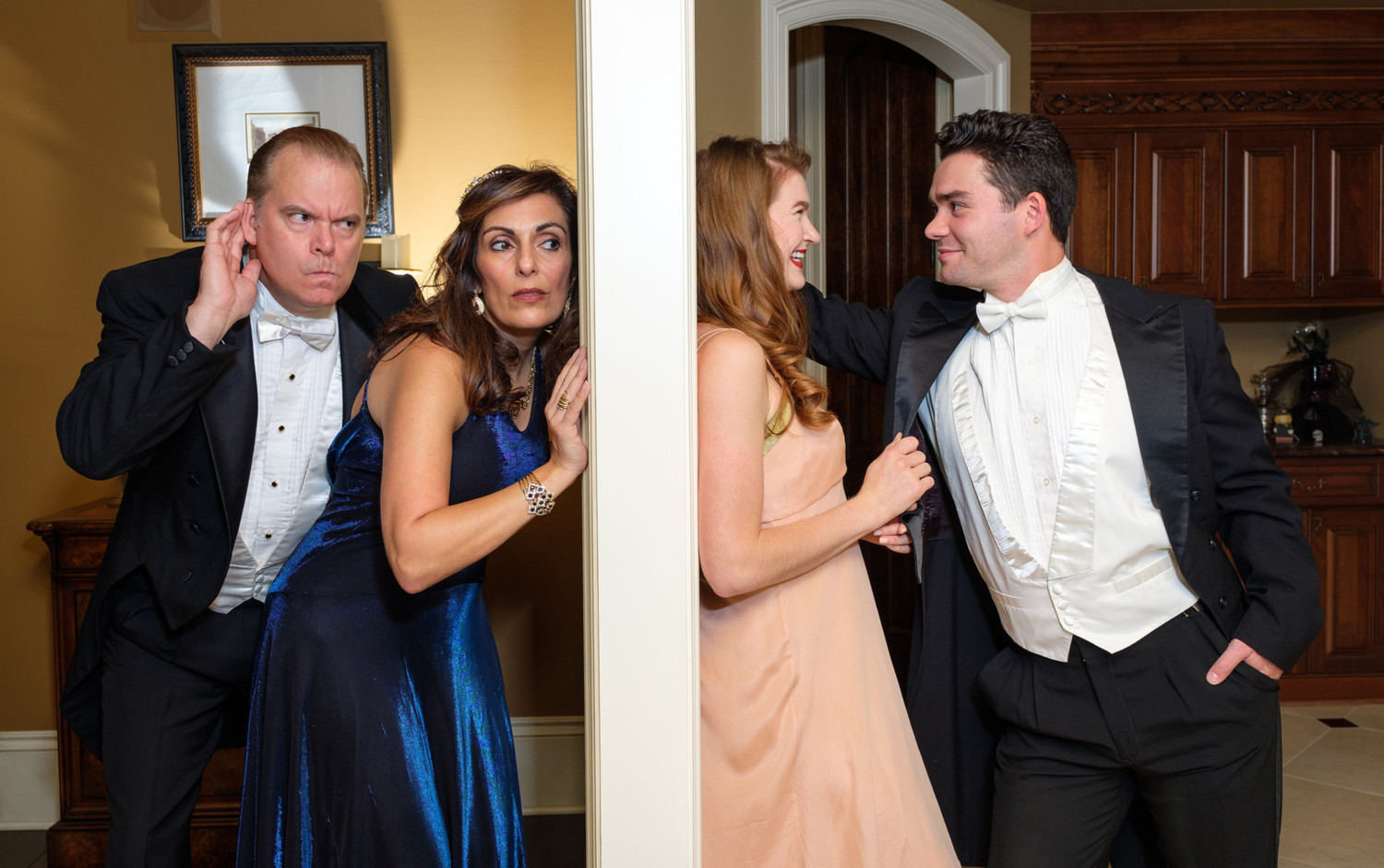 Ken Ludwig, the master of farce, brings us A Comedy of Tenors,
the sequel to his 1989 Tony-winning Lend Me a Tenor, which is running through December 23 at Tipping Point Theatre. If you haven't seen Lend Me a Tenor, fear not, as this script and production certainly stands on its own and you can enjoy it just as equally. And, of course, with every great farce-a la Neil Simon's Rumors and Marc Camoletti's Boeing Boeing-- comes a lot of door slamming (an integral part to Monika Essen's posh set) and mistaken identities pulled off with comical finesse by Tipping Point's cast of seven.
A Comedy of Tenors takes us to Paris 1936, just hours before a sold-out concert by producer Henry Saunders (Dave Davies). Slated to take the stage are renowned Italian impresario Tito Merelli (Richard Marlatt), Saunders' son-in-law, Max (Joe Zarrow); and the newest tenor to the concert scene, Carlo (Nick Yokum). When Tito catches his wife, Maria (Sarab Kamoo) having an intimate conversation with Carlo, he suspects the two are having an affair even though Carlo is actually dating their daughter, Mimi (Hope Shangle). When Tito storms off minutes before the concert, Saunders discovers that the bellhop, Beppo (also played by Richard Marlatt), conveniently is a wannabe opera singer and is hired to save the day. Adding to the comical mayhem is Tito's former fling, Tatiana (Melynee Saunders Warren), who, also very conveniently to the storyline, is a Russian opera star in town on tour.
As they say in life, timing is everything, and this production definitely has it. Marlatt certainly gets his steps in on his proverbial Fitbit with well-played split-second exits and costume changes as Tito and entrances as Beppo the bellhop. Director Angie Kane Ferrante does an excellent job of using Tipping Point's thrust stage to have actors come and go through all corners of the theatre, keeping the audience engaged and, on their toes, as much as the actors.
The pace of the show is fun frenzy and the ensemble pulls off the comedy with ease. Shangle is a refreshing ingenue and plays off well with her onstage handsome beau, Yocum. So as not to miss the special pre-show trysting antics of Shangle and Yocum, be sure to be in your seats at least 15 minutes before to enjoy their romance rendezvous (a fun pre-show, show, that was always a crowd pleaser reminiscent of Shear Madness). Zarrow, as the placatory problem-solver, does well in this role which is fondly reminiscent of the character, Miles, from the vintage Murphy Brown, days. And yes, there is some excellent opera singing by Marlatt, Yocum and Zarrow.
A Comedy of Tenors is, indeed, an excellent comedy that reinforces pandemonium at its finest. It's a perfect time slot for this time of year.
A Comedy of Tenors runs through Dec. 23 at Tipping Point Theatre, 361 E. Cady St. in Northville. To reserve tickets, call the box office at (248) 347-0003 or go online to www.TippingPointTheatre.com
Photo by Steve Fecht
Related Articles View More Detroit

Stories

Shows