Now Playing Onstage in Denver - Week of 12/16/2012
View All Show Listings for Denver
Click Here to View BroadwayWorld.com Denver Calendar
SCROOGE, STINGIEST MAN IN TOWN
PEANUT BUTTER PLAYERS
12/14-12/22/2012
No holiday season is complete without a retelling of Dickens' beloved A Christmas Carol and what better way to enjoy the classic story of "good will toward men" than with this lavish, enchanting musical adaptation. With the goose and holly of a Victorian Christmas surrounding him, miserly old Ebenezer Scrooge rejects the companionship of his fellow men and women for the sterile pleasure of gold. He is saved from this loveless life by the intercession of the Ghosts of Christmas Past, Present, and Future, who take him on a fantastic trip through the times of his life and show him a glimpse of the tragic future that awaits him should he not mend his ways. In the end, a transformed Scrooge realizes that "mankind should be my business" and that one little boy is of greater weight than all the gold in his strongbox. With a jaunty, melodious score, lots of dancing and a large cast which includes several children and one of the more irresistible lead roles ever, SCROOGE, THE STINGIEST MAN IN TOWN is a warm-hearted holiday treat for all!
Click Here for More Information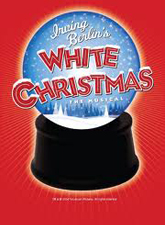 WHITE CHRISTMAS
Denver Center for the Performing Arts
11/23-12/23/2012
Based on the beloved, timeless film, this heartwarming musical adaptation features seventeen
Irving Berlin
songs and a book by
David Ives
and
Paul Blake
. Veterans Bob Wallace and Phil Davis have a successful song-and-dance act after World War II. With romance in mind, the two follow a duo of beautiful singing sisters en route to their Christmas show at a Vermont lodge, which just happens to be owned by Bob and Phil's former army commander. The dazzling score features well known standards including Blue Skies, I Love A Piano, How Deep Is the Ocean and the perennial favorite, White Christmas. WHITE CHRISTMAS is an uplifting musical worthy of year-round productions.Music and Lyrics by
Irving Berlin
; Based Upon the
Paramount Pictures
Film Written For the Screen by
Norman Krasna
,
Norman Panama
and
Melvin Frank
; Book by
David Ives
&
Paul Blake
For more information on Denver Center for the Performing Arts, click hereFor more information on White Christmas, click here
Click Here for More Information
A CHRISTMAS CAROL
UP IN LIGHTS PRODUCTIONS
12/19-12/23/2012
Charles Dickens
' A CHRISTMAS CAROL gets the full Broadway treatment by
Alan Menken
,
Lynn Ahrens
and
Mike Ockrent
.This spectacular musical extravaganza ran for ten years at
Madison Square Garden
. In 2004, this version became the basis of an NBC
Hallmark Entertainment
special (teleplay adaptation by
Lynn Ahrens
) featuring
Kelsey Grammer
as Scrooge, and an array of stars including
Jason Alexander
,
Jesse L. Martin
,
Jane Krakowski
,
Geraldine Chaplin
,
Jennifer Love Hewitt
and
Ruthie Henshall
. But even without starry casts and spectacular trappings, this A CHRISTMAS CAROL retains its emotional power and pure joy thanks to the marvelously told story and beautiful score.
Click Here for More Information
THE NUTCRACKER
Ellie Caulkins Opera House
11/24-12/24/2012
Colorado Ballet will light up the stage and delight audiences of all ages for the 52nd year with Colorado's favorite holiday tradition, The Nutcracker, presented by KeyBank, November 24 through December 24, 2012 at the Ellie Caulkins Opera House. This production will dazzle audiences with glittering snowflakes, shimmering sugarplums, unforgettable characters and stunning costumes and scenery by José Varona. The professional dancers of Colorado Ballet, along with 40 young dancers from Colorado, create larger-than-life holiday magic in every performance. This seasonal tradition features classic choreography paired with Tchaikovsky's extraordinary score performed live by the Colorado Ballet Orchestra. Performance schedule: Saturday Nov 24, 2012 @ 2 pm Saturday Nov 24, 2012 @ 7:30 pm Sunday Nov 25, 2012 @ 2 pm Saturday Dec 1, 2012 @ 2 pm Saturday Dec 1, 2012 @ 7:30 pm Sunday Dec 2, 2012 @ 2 pm Friday Dec 7, 2012 @ 7:30 pm Saturday Dec 8, 2012 @ 2 pm Saturday Dec 8, 2012 @ 7:30 pm Sunday Dec 9, 2012 @ 2 pm Friday Dec 14, 2012 @ 7:30 pm Saturday Dec 15, 2012 @ 2 pm Saturday Dec 15, 2012 @ 7:30 pm Sunday Dec 16, 2012 @ 2 pm Sunday Dec 16, 2012 @ 6:30 pm Tuesday Dec 18, 2012 @ 1 pm Wednesday Dec 19, 2012 @ 1 pm Fri Dec 21, 2012 @ 1 pm Fri Dec 21, 2012 @ 6:30 pm Saturday Dec 22, 2012 @ 2 pm Saturday Dec 22, 2012 @ 7:30 pm Sunday Dec 23, 2012 @ 2 pm Sunday Dec 23, 2012 @ 6:30 pm Monday Dec 24, 2012 @ 1 pm
Click Here for More Information
PLAID TIDINGS
MIDTOWN ARTS CENTER
11/29-12/29/2012
FOREVER PLAID: PLAID TIDINGS is a brand-new show that offers the best of FOREVER PLAID tied-up in a nifty package with a big Christmas bow on top! Filled with Christmas standards that have all been ?Plaid-erized,? our boys are back to do their Christmas Special.At first Francis, Jinx, Smudge, and Sparky aren?t sure why they?ve returned to Earth for another posthumous performance, but a phone call from the heavenly
Rosemary Clooney
lets them know that they?re needed to put a little harmony into a discordant world. Sprinkled among the Christmas offerings are audience favorites like their riotous three minute and eleven second version of ?The
Ed Sullivan
Show? - this time featuring
The Rockettes
, the Chipmunks and The Vienna Boys Choir, and a Plaid Caribbean Christmas which puts the ?Day-O? in Excelsis!This truly "heaven-sent" holiday treat will lift audiences' spirits and remind youngsters that not all good music has to be auto-tuned.
Click Here for More Information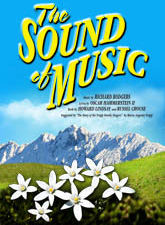 THE SOUND OF MUSIC
Town Hall Arts Center
11/15-12/30/2012
The final collaboration between Rodgers & Hammerstein was destined to become the world's most beloved musical. When a postulant proves too high-spirited for the religious life, she is dispatched to serve as governess for the seven children of a widowed naval Captain. Her growing rapport with the youngsters, coupled with her generosity of spirit, gradually captures the heart of the stern Captain, and they marry. Upon returning from their honeymoon they discover that Austria has been invaded by the Nazis, who demand the Captain's immediate service in their navy. The family's narrow escape over the mountains to Switzerland on the eve of World War II provides one of the most thrilling and inspirational finales ever presented in the theatre. The motion picture version remains the most popular movie musical of all time.Music by Rodgers, Richard; Lyrics by
Oscar Hammerstein
II; Book by
Howard Lindsay
&
Russel Crouse
; Suggested by For more information on Town Hall Arts Center, click hereFor more information on The Sound of Music, click here
Click Here for More Information
NEXT TO NORMAL
LUCENT PERFORMING ARTS, D.B.A. IGNITE THEATRE
12/21-1/6/2013
Pulitzer-Prize winning rock musical NEXT TO NORMAL, with book and lyrics by
Brian Yorkey
and music by
Tom Kitt
, explores how one suburban household copes with crisis and mental illness.NEXT TO NORMAL tells the story of a mother, Diane Goodman, who struggles with bipolar disorder and the effect that her illness has on her family. This contemporary musical is an emotional powerhouse that addresses such issues as grieving a loss, ethics in modern psychiatry, and suburban life. With provocative lyrics and a thrilling score, this musical shows how far two parents will go to keep themselves sane and their family's world intact.NEXT TO NORMAL is a deeply moving piece of theatre that provides a wonderful opportunity for performers to explore dramatic material and showcase vocal talents with an energetic pop/rock score. This show is ideal for community theaters, as well as colleges and regional theatre companies.
Click Here for More Information
View All Show Listings for Denver
Click Here to View BroadwayWorld.com Denver Calendar
Related Articles
From This Author BWW