BWW Interview: Ryan Steele of AN AMERICAN IN PARIS at Music Hall At Fair Park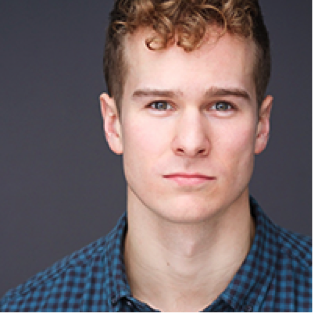 Twenty-six-year-old dancer Ryan Steele might have the kind of credits most performers spend a lifetime creating, but if his constant laugh and honest vulnerability are any indication, this one-of-a-kind performer is as down to earth as they come. With four Broadway credits, a handful of television appearances, and a leading film role under his belt, Ryan is currently touring the US with the recent Broadway musical, AN AMERICAN IN PARIS. Before his evening performance at the Fox Theatre in St. Louis, Missouri (the tour arrives in Texas on January 31st), I caught up with Ryan about his impressive resume, and how he's juggling multiple roles in the physically challenging musical.
Name: Ryan Steele
Hometown: "A suburb outside of Michigan called Walled Lake"
Current Role: Ensemble/Jerry alternate in the national tour of AN AMERICAN IN PARIS
Kyle Christopher West: Thanks so much for chatting with me today. I'd love to start off by hearing about your early dance education. All of your professional theatre roles have shown off your technical training, so how early in life did you know you wanted to dance for a living?
Ryan Steele: I started dancing when I was 6 years old. All of my siblings did it, so my parents signed me up. I had the greatest teacher, and I wanted to go back every week. My teacher had me audition for the Radio City Christmas Spectacular when it was coming through Detroit and I got the job my first year (when I was ten years old). As soon as I found out you could make money dancing, I was hooked! My parents were like, "Oh God, we've created a monster!" [Laughs]
Kyle: Fast-forwarding to your Broadway debut in 2009, what led you to audition for WEST SIDE STORY: was it the Jerome Robbins choreography or did you have prior musical theatre experience as well?
Ryan: I did not have any theatre experience before that! I was actually in New York City taking classes with a few different dance teachers, and they told me about the [audition] for WEST SIDE STORY. I didn't have an agent, so I had to go to the open call. My dance teacher had taught me to never travel without a headshot and a resume [laughs], so I had some with me. I stopped by Colony Records and I had to find a song I knew: I got "Sixteen Going on Seventeen" from THE SOUND OF MUSIC. I went to the open call, did my thing and, a few callbacks later, I booked it! I moved to New York [not long after that].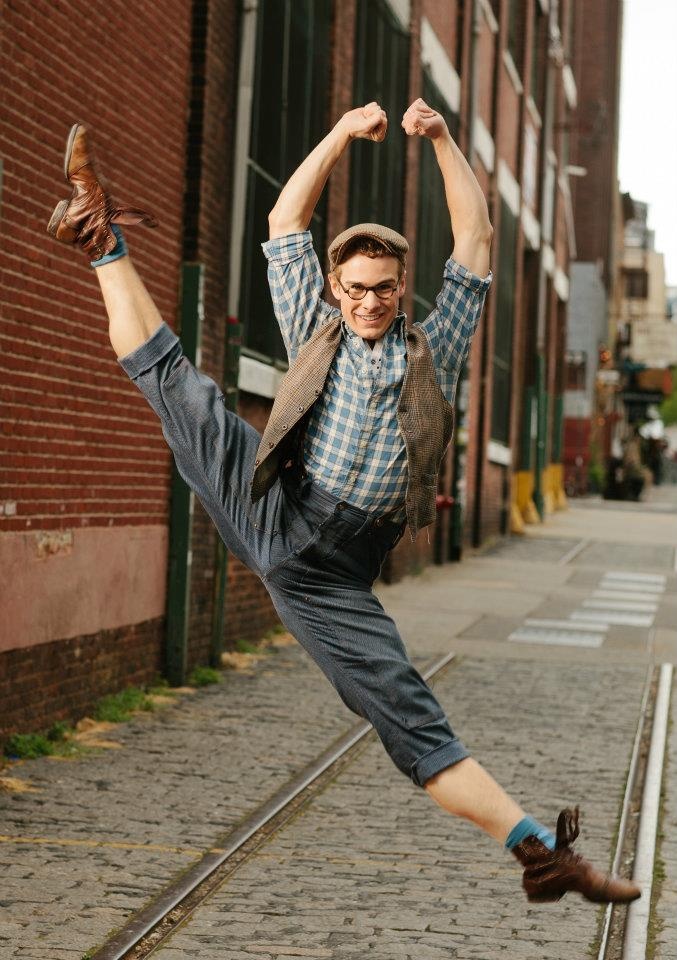 Kyle: And then you quickly booked NEWSIES, where you're probably best known as the guy doing a series of fouettés on a newspaper. What are some of your favorite memories from that experience?
Ryan: Oh gosh, not only was it defining in my career, but in my lifetime as well. Some of my lifelong best friends are people whom I met during that show. Honestly, the moments that stand out are the moments I spent with those boys; they're such incredible people. The amount of love we all had, everyone throughout the building...everyone was on the same page with how much we loved the show. It was so special! It's hard to recreate [that experience] because that's rare, you know? Theatre is hard; eight shows a week is grueling. New York is hard...but I honestly never felt that when I was walking into the Nederlander [Theatre] to do NEWSIES.
Kyle: Before joining this tour, you also appeared on Broadway in BILLY ELLIOT and MATILDA; you were featured in PETER PAN LIVE! and you managed to find time to film [the 2013 dance flick] FIVE DANCES. What's your secret to booking all of these amazing gigs?
Ryan: Oh gosh! Don't say "no" to anything! For a while, I was really trying to expand my education. I came to this city as only a dancer; I didn't have any experience acting or singing. I was eighteen, and I was still in a student mindset and, honestly, that sort of stayed with me. I want to try new things and do things outside of my comfort zone. [That] is honestly what led me to AN AMERICAN IN PARIS. I'm doing a lead role, and it's terrifying and I'm so grateful for that.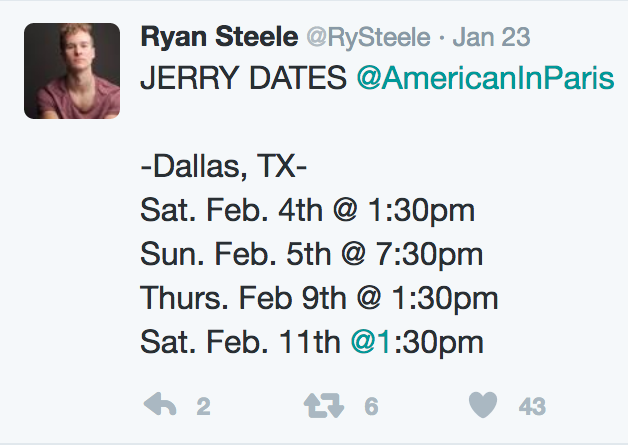 Kyle: And speaking of AN AMERICAN IN PARIS, as the alternate for Jerry and a full-time member of the ensemble, how do you balance your dual roles?
Ryan: Now it's like second nature, but in the beginning it was really difficult. There were two weeks before the cast started [rehearsals] that four of us [who cover the leading roles] learned those roles. We didn't learn them all; we got through the dances and a couple of the scenes, but when everyone started, it was my responsibility to learn my ensemble track. I [had] to learn my ensemble track with a notebook in my hand to take notes on Jerry and practice on my own whenever I could. I would ask questions if I didn't understand something...a lot of stuff wasn't spelled out for me, and it was a challenge and I learned so much. It's like clockwork now, and the company is so supportive!
Kyle: How has your experience on tour been unique compared to your experience performing on Broadway?
Ryan: This is my first time on tour. We haven't had a real day off in a while, because we've had a lot of one-week sit-downs. On Mondays (our one day off), we travel: we wake up early, meet in front of a hotel, get on the bus, go to the airport, get into our hotel at 6pm, eat dinner, and go to bed before our sound check the next morning. We don't really get a full day off, so that has been difficult!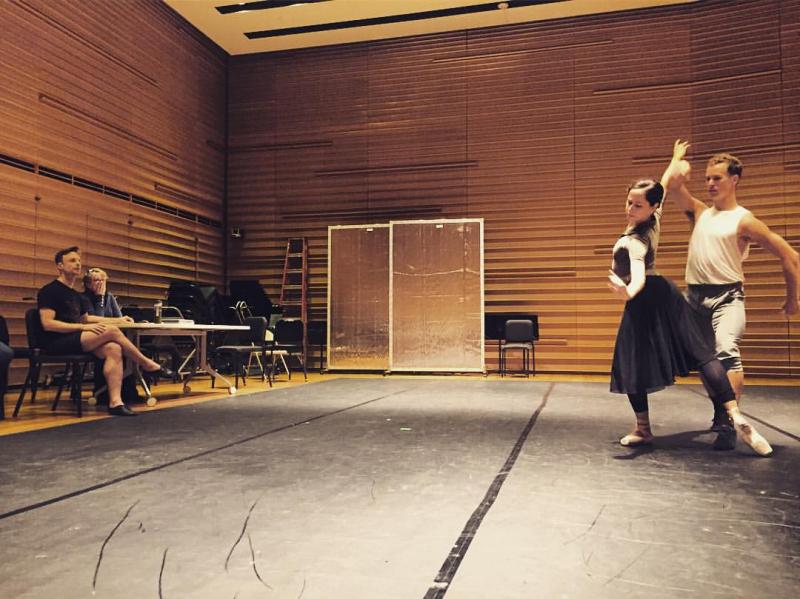 Kyle: I'm going to put you on the spot a bit, because I imagine you've seen or experienced some interesting mishaps in your experience in theatre. Is there anything specific that comes to mind?
Ryan: [Laughs] Oh my gosh, I feel like I have some lame stories. At the time, they were hysterical and maybe a little scary, but thinking back on them now, I wish I had cooler stories. I mean, I've fallen a lot! I'm kind of a dancer that goes for it, maybe a little too "full out" at times. I've definitely been on my butt on Broadway a few times. I can't really think of a super specific screw up, but I am no stranger to falling onstage!
Kyle: And since you do seem to find exciting opportunities back-to-back, are there any upcoming projects you can tell us about?
Ryan: You know, we spend three weeks in L.A. in March, and I'm really excited to figure out that city and sort of check out opportunities there. This show and this role are really opening my eyes to new things. Right now, I'm just generally excited to try new things. That's kind of my theme right now! [Laughs] I don't have anything on the docks yet, but I'm excited to use what I've learned on this tour to try new things!
Kyle: Thank you so much for chatting with me today. I'm looking forward to seeing you onstage again soon!
Ryan: Of course! Thanks so much! It was a pleasure!
AN AMERICAN IN PARIS will play Dallas Summer Musicals' Music Hall at Fair Park from January 31st-February 12th, followed up Bass Hall from February 14th-February 19th. Tickets and more information can be found at www.anamericaninparisbroadway.com, www.DallasSummerMusicals.org, or www.BassHall.com .