The Hip Hop Nutcracker at Shubert Theatre
Dates

12/19/2020

Theatre


265 Tremont St
Boston,MA 02116


Phone: 866-348-9738




Recorded Live at the New Jersey Performing Arts Center, The Hip Hop Nutcracker is a holiday mash-up for the entire family. Directed and choreographed by Jennifer Weber, The Hip Hop Nutcrackera??is a contemporary dance spectacle set to Tchaikovsky's timeless music. A unique and joyful event, this evening-length production is performed by a supercharged cast of a dozen all-star dancers, a DJ, a violinist, and MC Kurtis Blow, one of hip hop's founding fathers, who opens the show with a short set.



News About The Hip Hop Nutcracker at Shubert Theatre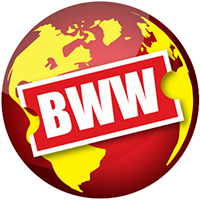 New Haven's Shubert Theatre Announces Holiday 2020 Virtual Season
December 08, 2020
For those looking to safely celebrate the holiday this year – perhaps from afar with friends and loved ones – The Shubert Theatre has a full line-up of seven virtual shows now through January 3, 2021: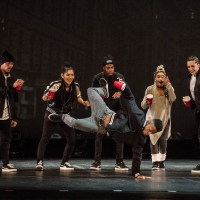 Palace Theater and Shubert Theatre To Stream HIP HOP NUTCRACKER
November 25, 2020
The Shubert Theatre in New Haven and the Palace Theater in Waterbury have again partnered to offer their respective audiences the opportunity to enjoy a holiday tradition with a modern twist.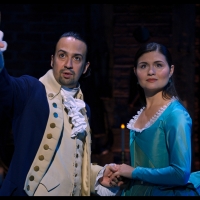 129 Musicals & Shows You Can Stream From Home in 2021
November 21, 2020
BroadwayWorld put together a list of all the live action musicals you can stream on Netflix, Hulu, HBO Max, BroadwayHD, and Disney Plus. Are you looking for something to get your mind off… all of this? So are we. Because everyone needs some escape,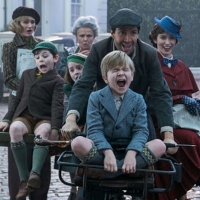 129 Musicals That You Can Stream Now!
March 19, 2020
Looking for a way to pass the time while at home? BroadwayWorld has made a list of musicals and shows that you can watch from the comfort of your couch! Whether it's Netflix, Hulu, Disney+ or Prime Video, we have got you covered with all the must-watch titles!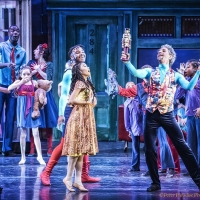 Anthony Williams' URBAN NUTCRACKER Will Perform At The Boch Center Shubert Theatre
October 29, 2019
Anthony Williams' Urban Nutcracker, the modern Boston-centric holiday classic, celebrates its 19th season this December. The performances at the historic Boch Center Shubert Theatre allow theatregoers an opportunity to experience what The Boston Globe has deemed 'a holiday arts tradition reflecting the rich multicultural diversity of Boston.'