TODAY IS MY BIRTHDAY at Yale Repertory Theatre
Dates

1/27/2022 - 2/19/2022

Theatre


New Haven,Connecticut


Phone: 2034321234




A COMEDY ABOUT LONELINESS IN THE AGE OF CONNECTION

Emily, a would-be writer, retreats home to O'ahu after Manhattan finally gets the best of her. But trading one island for another doesn't help. When she stumbles into a gig as an actor on a shock-jock radio dating show, she finds herself strangely determined to turn that fantasy into reality. Told through a playful mixture of phone calls, voicemails, and live radio spots, Stanton's quirky show illustrates life with a thousand friends on Facebook, but no one to talk to on a Saturday night.

TICKETS
Theater Mu strives to voice the stories of the Asian American community, and in order to bring performances to those communities whose stories we tell, we are committed to making them as accessible as possible. PAY AS YOU ARE pricing asks those who routinely pay $35 for theater tickets to choose to pay that amount; it is the actual fair market value of the ticket. If an audience member needs to pay less, they can choose to do so as little as $5 per ticket.

VENUE
"Today Is My Birthday" will be broadcast LIVE through Theater Mu's streaming platform. A minimum of one ticket per household is required to watch the show. If audiences prefer to watch on their own time, they can purchase the Video On-demand recording of the show and view it anytime between February 15 - 21, 2021.



News About TODAY IS MY BIRTHDAY at Yale Repertory Theatre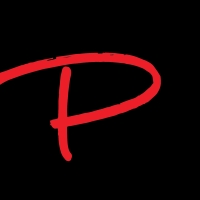 Playwrights Horizons to Present the World Premiere of Will Arbery's CORSICANA
April 14, 2022
Playwrights Horizons will present Will Arbery's Corsicana, directed by Sam Gold, June 2–July 10 (opening June 22) in the Mainstage Theater. In Corsicana, a small city in Texas, a woman with Down syndrome named Ginny and her half-brother Christopher are unmoored in the wake of their mother's death.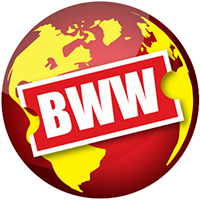 Casting and More Announced for TODAY IS MY BIRTHDAY At Yale Rep
January 21, 2022
Yale Repertory Theatre opens its 2022 Season with Today is My Birthday by Susan Soon He Stanton, directed by Mina Morita. The critically-acclaimed comedy about loneliness in the age of connectivity will be performed January 28–February 19 at Yale Repertory Theatre.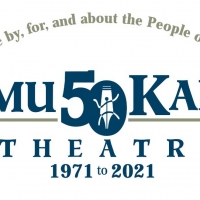 Kumu Kahua Theatre Announces the 50th Season Festival of Plays
August 02, 2021
Kumu Kahua Theatre has announced their entire 50th Season of productions will be available to watch free of charge – with a subtitle option - for one weekend in August 2021. On the morning of August 7th, 2021, a playlist of the 50th season of Kumu Kahua Theatre will be available to watch on YouTube until midnight on August 8th.
Yale Repertory Theatre Announces Season of Three Plays, January Through June 2022
June 22, 2021
Yale Repertory Theatre will welcome audiences back to its theaters beginning in January 2022 for a season of three plays! The season will begin with a new production of Today is My Birthday, a critically-acclaimed comedy about loneliness in the age of connectivity, written by Susan Soon He Stanton and directed by Mina Morita.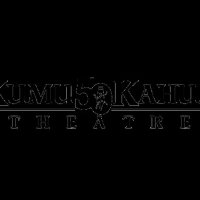 Kumu Kahua Theatre Announces 50th Season
June 12, 2020
Kumu Kahua Theatre has commissioned five new plays to present for its 50th season, each taking place in one decade of the existence of the theatre.  Because of precautions taken to reduce the possibility of spreading Covid-19, Kumu Kahua Theatre is exploring options of presenting these shows, including outdoor and online performances.

Huntington Theatre Company Presents A DOLL'S HOUSE, PART 2
December 12, 2018
The 2017 Tony Award nominee for Best Play and the most-produced play of the 2018-2019 season, A Doll's House, Part 2 makes its Boston debut at the Huntington Theatre Company at the Avenue of the Arts / Huntington Avenue Theatre (264 Huntington Avenue, Boston) in a co-production with Berkeley Repertory Theatre. Written by Tony Award nominee Lucas Hnath and directed by Obie Award winner Les Waters, performances will run January 4 through February 3. The press opening will be Wednesday, January 9 at 7pm.