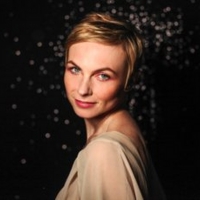 Kat Edmonson Releases Video for 'What A Wonderful World'
March 02, 2020
Today, the new video from jazz vocalist and songwriter Kat Edmonson debuts via WBGO Take Five. (more...)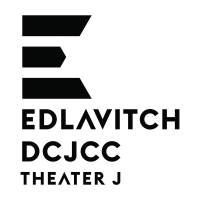 Theater J Has Announced Their 2020/2021 Season
February 25, 2020
Theater J Artistic Director Adam Immerwahr and Managing Director Jojo Ruf have announced Theater J's 30th anniversary season of five plays and two musicals. The nation's largest and most prominent Jewish theater company, Theater J celebrates its anniversary with a season that features all the elements that have become signature to its work: stories that illuminate the Jewish condition, joyfully celebrate humanity, and challenge us to empathize and think more deeply about the world. (more...)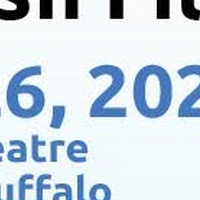 See the Lineup for the 35th Annual Buffalo International Jewish Film Festival
February 13, 2020
The 35th annual Buffalo International Jewish Film Festival – the third longest running festival of its kind in North America – will present 11 award-winning and critically acclaimed films from around the world including Israel, Hungary, Mexico, Argentina, Germany and the United States. (more...)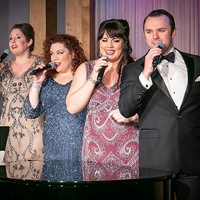 BWW Previews: VALENTINE'S Date shows in Kansas City
February 08, 2020
Still planning your special holiday evening out with your best girl or guy? Kansas City has lots to offer. There can be over four hundred places to hear live music in Kansas City and multiple opportunities to see a great stage show. Here are just a few of the stage shows available to you and your sweetie. Tickets are available on the websites of the named theatres. (more...)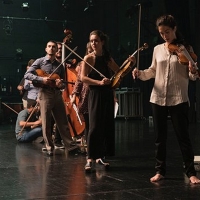 35th Annual Buffalo International Jewish Film Festival Begins March 20
January 24, 2020
The 35th Annual Buffalo International Jewish Film Festival a?" the third longest running festival of its kind in North America a?" will present 11 award-winning and critically acclaimed films from around the world including Israel, Hungary, Mexico, Argentina, Germany and the United States. (more...)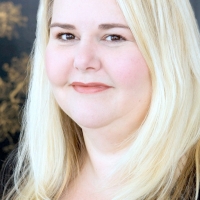 The White Theatre Presents A MIDSUMMER NIGHT'S DREAM
January 13, 2020
The Lewis and Shirley White Theatre of The Jewish Community Center (The J) continues to expand its artistic horizons with its first William Shakespeare production as part of its 15th season. Shakespeare's magical masterpiece, A MIDSUMMER NIGHT'S DREAM will open for its limited five-performance run at 7:30 p.m. on Saturday evening, Feb. 8, at The White Theatre, located at The J, 5801 W. 115th St., in Overland Park. Additional evening performances are Thursday, Feb. 13 and Saturday, Feb. 15. Two matinee performances are Sundays, Feb. 9 and 16 with curtain at 2 p.m. On Feb. 12 there will be a special school performance at 9 a.m. Details and tickets are available at TheWhiteTheatre.org. (more...)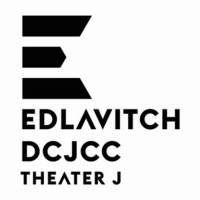 Theater J Announces SHELTERED By Alix Sobler
December 09, 2019
Sheltered, by Alix Sobler begins performances at Theater J in the renovated Aaron and Cecile Goldman Theater at the Edlavitch DC Jewish Community Center on January 9, 2020 and continues through February 2, 2020. Set in the US and in Vienna in 1939, Sheltered is a suspenseful story about one couple's bold act of resistance. Theater J's DC premiere will be directed by Artistic Director Adam Immerwahr. The press is invited to Opening Night on Monday, January 13 at 7:30 PM. (more...)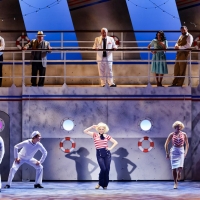 BWW Review: ANYTHING GOES OPENS AT THE WHITE THEATRE IN KANSAS CITY at White Theatre
November 04, 2019
Cruise over to the White Theatre for their wonderful production of ANYTHING GOES now playing through November 17. ANYTHING GOES opened on Saturday, November 2 to kick off the 15th season of the theater located at the Jewish Community Center. Tim Bair directs this whimsical musical with music and lyrics by Cole Porter. The original book was by P. G. Wodehouse and Guy Bolton and was heavily revised by Howard Lindsay and Russel Crouse. The new book is by Timothy Crouse and John Weidman. (more...)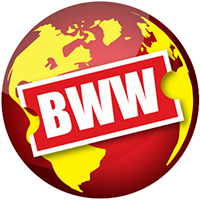 White Theatre Opens Season With ANYTHING GOES!
October 23, 2019
It's Delightful, it's Delicious, it's De-lovelya?"it's the musical ANYTHING GOES, with Cole Porter's magical music underscoring this age-old tale of boy meets girl. ANYTHING GOES opens Saturday, Nov. 2 at The Lewis and Shirley White Theatre, located at the Jewish Community Center of Greater Kansas City (The J). Additional performances continue Nov. 3-17. Evening performances are at 7:30 p.m. and matinees are at 2 p.m. Details are available at TheWhiteTheatre.org. (more...)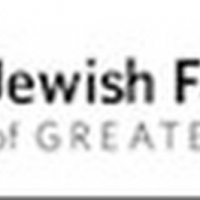 JFS Announced Programs And Activities Coming Up In September And October
August 30, 2019
The Learn, Laugh and Love program series continues to bring programs that educate and encourage us to take an active role to enhance our quality of life. (more...)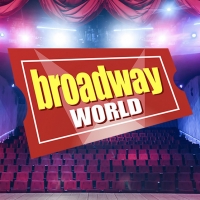 Global Roundup 8/9 - CHASING RAINBOWS, ALMOST FAMOUS, XANADU, CATS And More!
August 09, 2019
BroadwayWorld presents a comprehensive weekly roundup of regional stories around our Broadway World, which include videos, editor spotlights, regional reviews and more. This week, we feature INTO THE WOODS in Los Angeles, Lea Salonga in SWEENEY TODD and more! (more...)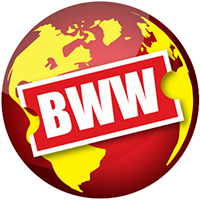 Theatre Or and The JCC Mizel Arts And Culture Center Present Tovah Feldshuh In DANCING WITH GIANTS To Open JAAMM Festival 2019
August 04, 2019
Theatre Or* and the JCC Mizel Arts and Culture Center are pleased to present Emmy and Tony-nominated Tovah Feldshuh in Dancing with Giants, a play in development, to open the 2019 Neustadt JAAMM (Jewish Arts, Authors, Movies and Music) Festival September 13 - 15 in The Elaine Wolf Theater at the Staenberg-Loup Jewish Community Center (JCC Denver). Written and directed by Pulitzer Prize Finalist David Feldshuh, (Tovah's brother) the play will have four performances, and three post-performance talkbacks with Tovah and artists. Saturday evening, September 14, will be the Gala Premiere opening for JAAMM Fest, with an optional opportunity to join Tovah and the artists privately after the performance for a dessert reception with wine and discussion about the play. (more...)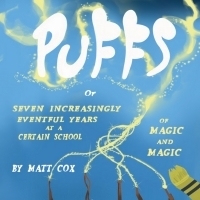 The Coterie Strives to Bring Generations Together With 2019/2020 Season
July 17, 2019
Nationally-recognized as one of the nation's leading producers of new works of theatre for young people and their families, The Coterie Theatre announces its 41st Season will entertain, engage, and serve as memorable experiences that all generations of the family can share. (more...)
BWW Review: A Magical Ride To Neverland In PETER PAN THE MUSICAL At The White Theatre
July 12, 2019
Director Barbara Nichols has created magic in the White Theatre's production of PETER PAN THE MUSICAL. This summer treat for the whole family, which opened on July 6 at the theater located at the Jewish Community Center in Overland Park, should not be missed. The show runs through July 28 at the theater. (more...)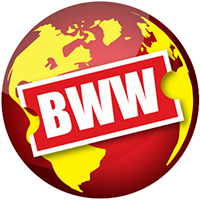 Kansas City's Largest Quilt Festival Anticipated To Draw 10,000 Attendees
June 03, 2019
The Kansas City Regional Quilt Festival today announced the third annual Biennial Quilt Festival taking place Wednesday, June 12 - Saturday, June 15 at the Overland Park Convention Center. The festival is open to the public with tickets starting at $17 per day at the door.  (more...)
A hilarious, coming-of-age musical about discovering that "cool" is sometimes where we least expect it.