Now Playing Onstage in Connecticut - Week of 2/23/2014
View All Show Listings for Connecticut
Click Here to View BroadwayWorld.com Connecticut Calendar
GODSPELL JR.
Pantochino Productions Inc at Parish Hall
2/28-3/1/2014
Award-winning Pantochino Productions debuts it's first Teen Theatre production with this beloved musical by two-time Academy Award-winner
Stephen Schwartz
. Based on the Gospel According to
St. Matthew
and boasting a sparkling score, GODSPELL JR. features the international hit "Day By Day," as well as "Prepare Ye The Way Of The Lord," "Learn Your Lessons Well," "All For The Best," "All Good Gifts," and "Turn Back, O Man." In this energetic, uplifting musical, the parables of Jesus Christ come to life with abundant humanity and heart. GODSPELL JR. is a unique reflection on the life of Jesus with a message of kindness, tolerance, and love performed by fifteen local teen actors.
Click Here for More Information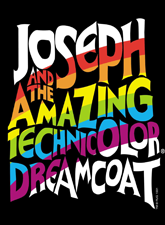 JOSEPH AND THE AMAZING TECHNICOLOR DREAMCOAT
VISTA Vocational & Life Skills Training Center
2/21-3/2/2014
The Biblical saga of Joseph and his coat of many colors comes to vibrant life in this delightful musical parable. Joseph, his father's favorite son, is a boy blessed with prophetic dreams. When he is sold into slavery by his jealous brothers and taken to Egypt, Joseph endures a series of adventures in which his spirit and humanity are continually challenged. He is purchased by Potiphar where thwarting advances from Potiphar's wife lands him in jail. When news of Joseph's gift to interpret dreams reaches the Pharaoh (wryly and riotously depicted as Elvis), Joseph is well on his way to becoming second in command. Eventually his brothers, having suffered greatly, unknowingly find themselves groveling at the feet of the brother they betrayed but no longer recognize. After testing their integrity, Joseph reveals himself leading to a heartfelt reconciliation of the sons of Israel. Set to an engaging cornucopia of musical styles, from country-western and calypso to bubble-gum pop and rock 'n' roll, this Old Testament tale emerges both timely and timeless.Lyrics by
Tim Rice
; Music by
Andrew Lloyd Webber
Click Here for More Information
ONCE
Shubert Theater
2/26-3/2/2014
The producers of ONCE, the acclaimed new Broadway musical, announced today that
The Road Company
is putting together a US national tour that will launch in the summer of 2013. The most nominated new musical of the season, with more Tony Award nominations (11) than any other show, ONCE opened on at the
Bernard B. Jacobs
Theatre (242 West 45th Street) on Sunday, March 18, 2012 to rave reviews. ONCE features a book by award-winning Irish playwright & screenwriter,
Enda Walsh
(Penelope, Hunger, The New Electric Ballroom), the Academy Award-winning music and lyrics of
Glen Hansard
and Marki¿½ta Irglovi¿½, direction by the acclaimed
John Tiffany
(Black Watch), movement by
Steven Hoggett
(Black Watch, American Idiot) and music supervision and orchestrations by
Martin Lowe
(Mamma Mia!).
Click Here for More Information
THE FOREIGNER
Connecticut Theatre Company
2/14-3/2/2014
The Foreigner is a comedic play by
Larry Shue
set in a rural fishing lodge in Georgia. Froggy LeSeuer, a British explosives expert often visits the lodge while training nearby at an army base. On this particular visit, Froggy has brought along his friend Charlie. Charlie suffers from a crippling fear of making conversation with strangers. Before leaving Charlie at the lodge, Froggy tells all of the inhabitants that Charlie is from an exotic foreign country and does not speak English. Charlie quickly hears more than he should from the other inhabitants, as they believe he doesn't understand a word they are saying.
Click Here for More Information
NOISES OFF!
Little Theatre of Manchester
2/14-3/2/2014
Go behind the scenes - literally - as we watch one of the most inept theater companies on Earth try to stage a show, all the while battling clashing egos, romantic entanglements, and other crises. Slamming doors, onstage and backstage intrigue, and an errant herring all figure in the plot of this hilarious and classically comic play. The cast includes: Jennifer Augeri, Ed Bernstein, Emily Borne, Vanda Doyle, Rob Grgach, Mitch Hess, Angie Joachim, Shawn Procuniar and Brian Rucci.
Click Here for More Information
LES MISERABLES
CURTAIN CALL
2/7-3/8/2014
This international smash-hit may be the most popular musical in the world. In 19th century France, Jean Valjean is released from 19 years of unjust imprisonment, but finds nothing in store for him but mistrust and mistreatment. He breaks his parole in hopes of starting a new life, initiating a life-long struggle for redemption as he is relentlessly pursued by police inspector Javert, who refuses to believe Valjean can change his ways. Finally, during the Paris student uprising of 1832, Javert must confront his ideals after Valjean spares his life and saves that of the student revolutionary who has captured the heart of Valjean's adopted daughter. His world-view shattered, Javert commits suicide, and Valjean at last attains the peace he has sought for so long.Epic, grand and uplifting, LES MISÉRABLES packs an emotional wallop that has thrilled audiences all over the world. The sung-through pop opera is ideal for a cast of exceptional singers and overflows with melodies that are already standards. A spectacle on Broadway and in London, LES MISÉRABLES is equally effective with a minimal set; it is its powerful affirmation of the human spirit that has made LES MISÉRABLES a popular masterpiece.
Click Here for More Information
URINETOWN
SOUTHERN CONNECTICUT STATE UNIV/CRESCENT PLAYERS
2/28-3/9/2014
One of the most uproariously funny musicals in recent years, URINETOWN is a hilarious tale of greed, corruption, love, and revolution in a time when water is worth its weight in gold. In a Gotham-like city, a terrible water shortage, caused by a 20-year drought, has led to a government-enforced ban on private toilets. The citizens must use public amenities, regulated by a single malevolent company that profits by charging admission for one of humanity's most basic needs. Amid the people, a hero decides he's had enough, and plans a revolution to lead them all to freedom! Inspired by the works of
Bertolt Brecht
and
Kurt Weill
, URINETOWN is an irreverently humorous satire in which no one is safe from scrutiny. Praised for reinvigorating the very notion of what a musical could be, URINETOWN catapults the "comedic romp" into the new millennium with its outrageous perspective, wickedly modern wit, and sustained ability to produce gales of unbridled laughter.
Click Here for More Information
MUCH ADO ABOUT NOTHING
Connecticut Repertory Theatre
2/27-3/9/2014
Nafe Katter
Theater:
William Shakespeare
; dir:
Paul Mullins
.
Click Here for More Information
LITTLE WOMEN
WILTON PLAYSHOP
2/27-3/15/2014
Based on
Louisa May Alcott
's own family experiences (and novel), LITTLE WOMEN, follows the adventures of Jo, Meg, Beth and Amy March as they grow up in Civil War America. The beloved story of the March sisters is timeless and deals with issues as relevant today as when they were written. Now, this wonderful narrative has been brought to life as an exhilarating new musical filled with glorious music, dancing and heart. LITTLE WOMEN embodies the complete theatrical experience, guaranteeing a night filled with laughter, tears, and a lifting of the spirit. This powerful score soars with the sounds of personal discovery, heartache and hope -- the sounds of a young America finding its voice. In years to come, we are sure that hundreds of productions by schools and theatres throughout the world will make this stage adaptation of the American classic novel a classic musical theatre treasure in its own right.
Click Here for More Information
A SONG AT TWILIGHT
Hartford Stage
2/20-3/16/2014
Noel Coward; dir:
Mark Lamos
.
Click Here for More Information
4000 MILES
Long Wharf Theatre
2/19-3/16/2014
The Claire Tow Stage in the C. Newton Schenck III Mainstage Theatre:
Amy Herzog
; dir: Eric Ting.
Click Here for More Information
View All Show Listings for Connecticut
Click Here to View BroadwayWorld.com Connecticut Calendar
Related Articles
From This Author BWW