Now Playing Onstage in Columbus - Week of 12/09/2012
View All Show Listings for Columbus
Click Here to View BroadwayWorld.com Columbus Calendar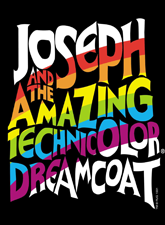 JOSEPH AND THE AMAZING TECHNICOLOR DREAMCOAT
Weathervane Community Playhouse
11/22-12/16/2012
The Biblical saga of Joseph and his coat of many colors comes to vibrant life in this delightful musical parable. Joseph, his father's favorite son, is a boy blessed with prophetic dreams. When he is sold into slavery by his jealous brothers and taken to Egypt, Joseph endures a series of adventures in which his spirit and humanity are continually challenged. He is purchased by Potiphar where thwarting advances from Potiphar's wife lands him in jail. When news of Joseph's gift to interpret dreams reaches the Pharaoh (wryly and riotously depicted as Elvis), Joseph is well on his way to becoming second in command. Eventually his brothers, having suffered greatly, unknowingly find themselves groveling at the feet of the brother they betrayed but no longer recognize. After testing their integrity, Joseph reveals himself leading to a heartfelt reconciliation of the sons of Israel. Set to an engaging cornucopia of musical styles, from country-western and calypso to bubble-gum pop and rock 'n' roll, this Old Testament tale emerges both timely and timeless.Lyrics by
Tim Rice
; Music by
Andrew Lloyd Webber
For more information on Weathervane Community Playhouse, click hereFor more information on Joseph and the Amazing Technicolor Dreamcoat, click here
Click Here for More Information
THE NUTCRACKER
OHIO THEATRE
12/7-12/23/2012
Journey with Clara and her Nutcracker Prince to the Land of the Sugar Plum Fairy – a magical world of the imagination filled with colorful characters sure to enchant you and your family.
Click Here for More Information
THE BEST CHRISTMAS PAGEANT EVER
Columbus Children's Theatre
11/29-12/23/2012
The Herdmans return to CCT in this hilarious Christmas tale. A couple struggling to put on a church Christmas pageant is faced with casting the Herdman kids, probably the most inventively awful kids in history! You won't believe the mayhem - and the fun - when the Herdmans collide with the Christmas story head on! Described by McCall's Magazine as "An American classic" and by the Seattle Times as "One of the best Christmas stories ever - and certainly one of the funniest," this delightful comedy is adapted from the best selling book.
Click Here for More Information
CHRISTMAS PAGEANT CRISIS
Mystery & Mayhem Dinner Theatre
11/6-12/27/2012
The Glad Tidings Players perform a Christmas Pageant every year. Their claim to fame, so to speak, derives from the same two performers playing the lead roles for the last ten years. This year marks a record-breaking accomplishment for the most consecutive years with the same leads. But problems abound this year. The angels are on strike;
The Farm
er who loans the animals sold his farm; the shepherds are allergic to hay; the stage manager is nuttier than a fruit cake; and the stable is condemned. Will the Glad Tidings Players present the Pageant and shine and bask in the glow of accomplishment, or will they have an epiphany as they mull over what to do next? You'll not want to miss this hilarious Holiday Who-done-it.
Click Here for More Information
View All Show Listings for Columbus
Click Here to View BroadwayWorld.com Columbus Calendar
Related Articles
From This Author BWW