Now Playing Onstage in Cleveland - Week of 12/09/2012
View All Show Listings for Cleveland
Click Here to View BroadwayWorld.com Cleveland Calendar
THE MUSIC MAN JR
ABUNDANT LIFE COMMUNITY CHURCH
12/7-12/15/2012
Wicked, funny, warm, romantic and touching, THE MUSIC MAN JR. is a special adaptation of the classic masterful musical that is family entertainment at its best.The story follows fast-talking traveling salesman Harold Hill as he cons the people of River City, Iowa into buying instruments and uniforms for a boys' band he vows to organize - this despite the fact he doesn't know a trombone from a treble clef. His plans to skip town with the cash are foiled when he falls for Marian the librarian, who transforms him into a respectable citizen by the end.Perfect for community groups, summer camps, and schools, the cast features a soaring soprano ingenue and a leading role for a charismatic actor as well as over 20 roles for kids of every level. THE MUSIC MAN JR. is the perfect production for young people!
Click Here for More Information
SMIKE
OLDE TOWN HALL THEATER INC
12/7-12/15/2012
The nightmarish world of Dotheboys Hall from Nicholas Nickleby is brought to vivid life for a modern class of rebellious students in this highly original pop adaptation of
Charles Dickens
' celebrated novel. An English teacher leads his class in a dramatic re-creation of the story of Nicholas, his friend Smike, and the tyrannical headmaster, Mr. Squeers, to teach them a lesson about learning, standing together, and good fellowship.
Click Here for More Information
DISNEY'S WINNIE THE POOH KIDS
VALLEY CHRISTIAN ACADEMY
11/30-12/15/2012
DISNEY'S WINNIE THE POOH KIDS is a delightful new show based on the beloved characters of
A.A. Milne
and the 2011 Disney animated feature film.DISNEY'S WINNIE THE POOH KIDS welcomes audiences to the Hundred Acre Wood, where Winnie the Pooh is once again in search of honey. Along the way, he meets his pals Tigger, Piglet, Rabbit, and Owl, but soon discovers that Christopher Robin has been captured by the Backson! As they prepare for a rescue operation, the animals learn about teamwork, friendship, and sharing snacks.As a title in the MTI Broadway Junior Collection, DISNEY'S WINNIE THE POOH KIDS is approximately 30 minutes in length and is appropriate for performance by elementary school-aged students.
Click Here for More Information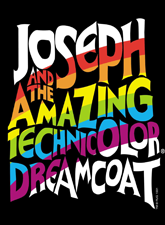 JOSEPH AND THE AMAZING TECHNICOLOR DREAMCOAT
Chagrin Valley Little Theatre
11/16-12/16/2012
The Biblical saga of Joseph and his coat of many colors comes to vibrant life in this delightful musical parable. Joseph, his father's favorite son, is a boy blessed with prophetic dreams. When he is sold into slavery by his jealous brothers and taken to Egypt, Joseph endures a series of adventures in which his spirit and humanity are continually challenged. He is purchased by Potiphar where thwarting advances from Potiphar's wife lands him in jail. When news of Joseph's gift to interpret dreams reaches the Pharaoh (wryly and riotously depicted as Elvis), Joseph is well on his way to becoming second in command. Eventually his brothers, having suffered greatly, unknowingly find themselves groveling at the feet of the brother they betrayed but no longer recognize. After testing their integrity, Joseph reveals himself leading to a heartfelt reconciliation of the sons of Israel. Set to an engaging cornucopia of musical styles, from country-western and calypso to bubble-gum pop and rock 'n' roll, this Old Testament tale emerges both timely and timeless.Lyrics by
Tim Rice
; Music by
Andrew Lloyd Webber
For more information on Chagrin Valley Little Theatre, click hereFor more information on Joseph and the Amazing Technicolor Dreamcoat, click here
Click Here for More Information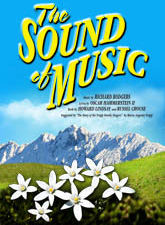 THE SOUND OF MUSIC
Lorain County Metro Parks
11/30-12/16/2012
The final collaboration between Rodgers & Hammerstein was destined to become the world's most beloved musical. When a postulant proves too high-spirited for the religious life, she is dispatched to serve as governess for the seven children of a widowed naval Captain. Her growing rapport with the youngsters, coupled with her generosity of spirit, gradually captures the heart of the stern Captain, and they marry. Upon returning from their honeymoon they discover that Austria has been invaded by the Nazis, who demand the Captain's immediate service in their navy. The family's narrow escape over the mountains to Switzerland on the eve of World War II provides one of the most thrilling and inspirational finales ever presented in the theatre. The motion picture version remains the most popular movie musical of all time.Music by Rodgers, Richard; Lyrics by
Oscar Hammerstein
II; Book by
Howard Lindsay
&
Russel Crouse
; Suggested by For more information on Lorain County Metro Parks, click hereFor more information on The Sound of Music, click here
Click Here for More Information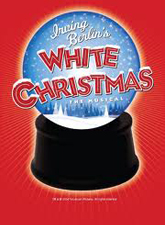 WHITE CHRISTMAS
Cambridge Performing Arts Centre
11/30-12/16/2012
Based on the beloved, timeless film, this heartwarming musical adaptation features seventeen
Irving Berlin
songs and a book by
David Ives
and
Paul Blake
. Veterans Bob Wallace and Phil Davis have a successful song-and-dance act after World War II. With romance in mind, the two follow a duo of beautiful singing sisters en route to their Christmas show at a Vermont lodge, which just happens to be owned by Bob and Phil's former army commander. The dazzling score features well known standards including Blue Skies, I Love A Piano, How Deep Is the Ocean and the perennial favorite, White Christmas. WHITE CHRISTMAS is an uplifting musical worthy of year-round productions.Music and Lyrics by
Irving Berlin
; Based Upon the
Paramount Pictures
Film Written For the Screen by
Norman Krasna
,
Norman Panama
and
Melvin Frank
; Book by
David Ives
&
Paul Blake
For more information on Cambridge Performing Arts Centre, click hereFor more information on White Christmas, click here
Click Here for More Information
THE STORY OF MY LIFE
CATCO
11/28-12/16/2012
A richly melodic musical, THE STORY OF MY LIFE is a soaring tribute to the power of friendship and the people who change our lives forever. THE STORY OF MY LIFE follows the friendship of Alvin and Thomas, two men from a small town. These lifelong friends are reunited after Alvin's mysterious death. In the abstract world of his mind, Thomas struggles to write Alvin's eulogy while recounting the many turns their lives have taken since meeting as children. Alvin searches through the manuscripts and stories in Thomas' mind to lead him on a journey of remembrance. Through music and song, these two friends recount their adventures, explore their past dissonance, and ultimately discover what is at the base of every strong friendship...love.THE STORY OF MY LIFE features a unique cast of only two actors, which provides extremely specialized direction opportunities. This musical is perfect for an intimate space, whether it be a community theatre or small college venue.
Click Here for More Information
DISNEY'S ALADDIN JR
BEACHWOOD RECREATION DEPARTMENT
11/30-12/16/2012
Welcome to Agrabah, City of Enchantment, where every beggar has a story and every camel has a tail! All of your favorite characters are here in Disney's ALADDIN JR., a stage adaptation of the Disney hit film. Filled with magic, mayhem, and flying carpet rides, audiences' spirits will soar with excitement. Most of all, the tuneful, Academy award-winning score with songs including "A Whole New World" and "Friend Like Me" will certainly make this musical a favorite for many years to come!
Click Here for More Information
DISNEY'S HIGH SCHOOL MUSICAL
INDIAN VALLEY HIGH SCHOOL
12/13-12/17/2012
This page is for the full-length edition of Disney's HIGH SCHOOL MUSICAL.Also available:Disney's HIGH SCHOOL MUSICAL - ONE ACT EDITIONDisney's HIGH SCHOOL MUSICAL JR. Disney Channel's smash hit movie musical comes to life on your stage! Troy, Gabriella, and the students of East High must deal with issues of first love, friends, and family while balancing their classes and extra curricular activities. It's the first day after winter break at East High. The Jocks, Brainiacs, Thespians and Skater Dudes find their cliques, recount their vacations, and look forward to the new year. Basketball team captain and resident jock Troy discovers that the brainy Gabriella, a girl he met singing karaoke on his ski trip, has just enrolled at East High. They cause an upheaval when they decide to audition for the high school musical, led by Ms. Darbus. Although many students resent the threat posed to the "status quo," Troy and Gabriella's alliance might just open the door for others to shine as well. HIGH SCHOOL MUSICAL is fun for the whole family. Its large cast size and upbeat numbers make it the ideal show for middle and high school productions or the highlight of any community theatre's season!
Click Here for More Information
View All Show Listings for Cleveland
Click Here to View BroadwayWorld.com Cleveland Calendar
Related Articles
From This Author BWW